SAILA KUNIKIDA / Representative and Model of Creative agency "Nami creatives"
The story of ARTIDA OUD began to unfold in April of 2018. Looking back on the journey, each moment of the glorious history is overflowing with dazzling stones. Here we would like to reflect on the things that have changed and have not changed as time goes by with Saila Kunikida, who was interviewed at the time of the launch of the agency.


Over the last three years, she has expanded her career from modeling to the representative and creative director of the creative agency "Nami creatives". With the vision becoming clear and stretched, the dream she has been harboring for many years has come true. ARTIDA OUD has also been pursuing the commitment to be achieved as a jewelry brand, launching the "I am" donation project and has built six kindergartens in Bihar, India.


The changes over time reflect each of their growth and the extension of original design. Things that have changed and things have not changed.  Wearing the colorful Christmas collection jewelry, she talked about her story in a quiet and calm room where you can even catch the particles of light in your eyes.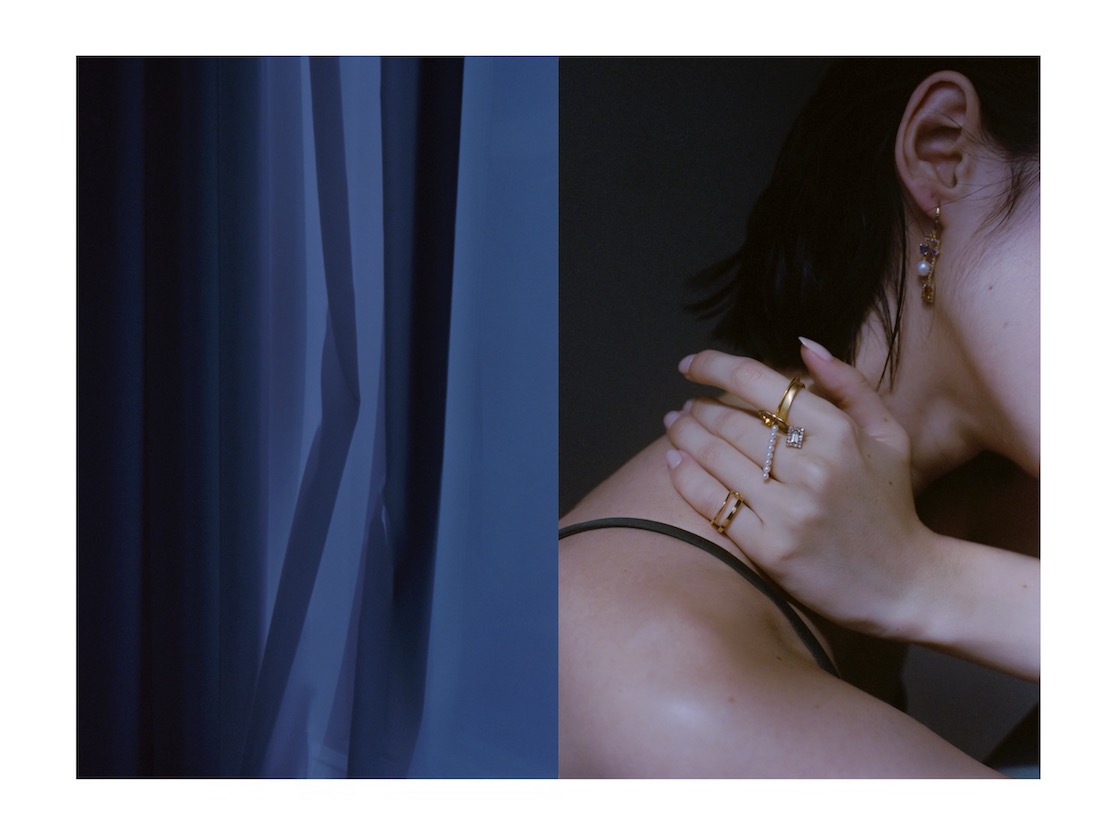 The current me and what I have realized over the last three years


―――What made you want to take a new step in your career from a model to a creative director this year?


"Nami creatives" is the realization of my desire to establish a bridge between Japan and Europe through art. In fact, I've always dreamed of launching a project like this. Of course, working as a model is cool and I love it, which gives me the chance to meet creative and interesting people, from whom I have received inspiration and motivation, but as the modeling world is really about hard work that I couldn't challenge anything else. Since the pandemic started to spread, everything paused, and I have been doing exercises and cooking at home every day. So, when I tried to reflect on myself, I thought it was a good time to realize my dream, so I started this project with an acquaintance from the time I started living in Tokyo. It was a good opportunity for us to talk about a wide range of things from a deep perspective.



―――Three years ago, you said "It's important to be yourself and stay as you are", but was your resolution a turnover as an extension of that?
Yes. I didn't feel anxious, but I have been through a difficult time. That's because I thought what we really needed is a strong identity to demonstrate our ability among other creative agencies with established reputation. It took at least a year and a half to put everything needed together and build an identity. It was a start from scratch, but I think it's a generational reformation that is worth expectation. For example, my parents generation may find it reassuring to work for a company, but things are different for our generation, it's really a risk to stay in an environment where you're not satisfied with. I am always pursuing a free life, that is the reason I decided to be my own boss. The job of the model is to make other's dream. I think it's time to make my dream. Both are the things I love though.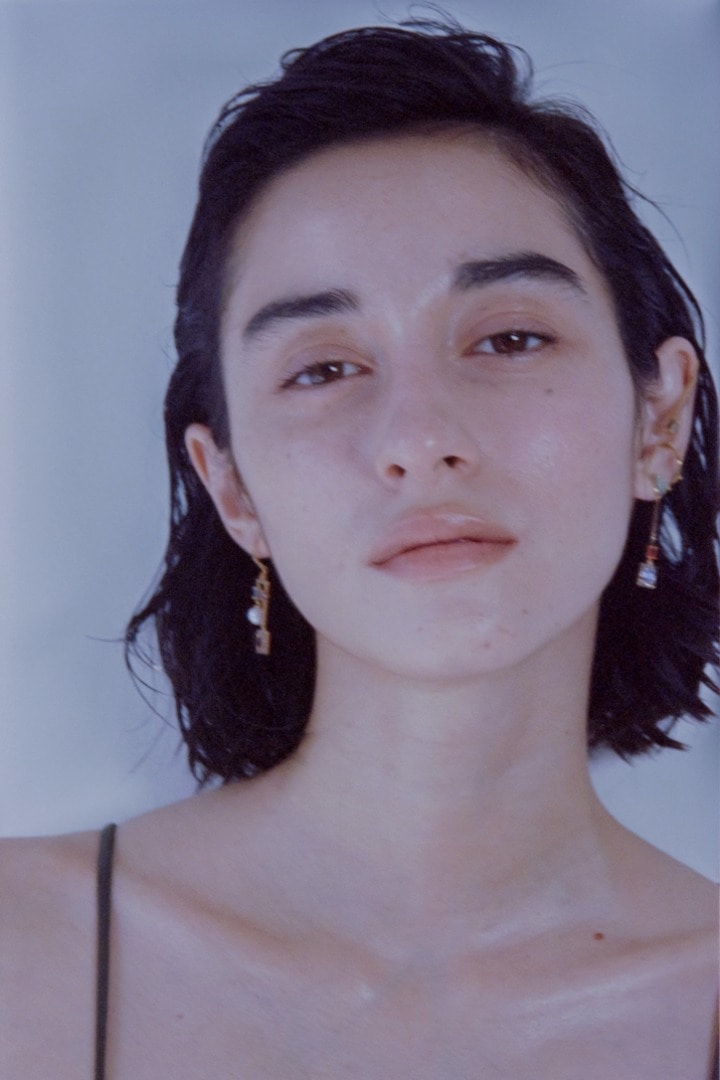 ―――I see you've changed your business style due to the pandemic, did it have any influence on you mentally?
I've been interested in various things so far and spent my time dreaming more and more. But in this situation, I realized that I was not content with my life more than I expected. Being separated from my loved ones and even ourselves, in a sense, is what we felt and have been through in our life. But in a pandemic, I realized that peace and happiness with my loved ones was more important in my life than status and money. There are many people around me who have changed their place of residence and moved to a place rich in nature. What is interesting is that when you say "I have changed my job", you will be responded with "Congratulations!" If the same situation happened fifteen years ago, you might be asked "Are you all right? Are you okay?", but now we can say "I'm good!"




The change of values
―――You have changed your values a lot, haven't you?

Yes. I think the mainstream of society so far has really been like "if you put up with it." But now, toleration is the same as "bullying yourself" and the mentality is completely different. I didn't realize it easily. As I have been working so hard, I feel I must justify myself by all means.
―――You give me the impression that your smile has become dazzling after such awareness. Is there anything you keep in mind to maintain your mental health?
I want to continue my job of model until I can't do it anymore, but I'll only work on projects that I really feel satisfaction and resonance with. Instead of spending my time doing things that I don't have resonance with, I would like to care about my own feelings more and I'm currently focusing on creative work.
The depth of gender issues that I learned in Japan
―――Have you ever felt about gender issues in Japan since you became a company's owner yourself?
I think the most difficult part of doing business in Japan is how to get along with men. For example, my partner is a man, when it comes to the topic of money, our clients will look at him. That is the reality, but this experience has made me tough. From the perspective of the Gender Gap Index data, Japan is always lagging behind Islamic countries. The country is superficially very advanced, but I think it is very conservative in nature and its conventional way of thinking even hurts women in some way.
―――I suppose there may be waves in your heart during daily life. How do you maintain the peace of your mind?
I'm not always calm actually. I practice resilience (the ability to adapt well in the face of hard times and threats) and sometimes I can control myself to get over it, and sometimes I just have to forget about it. If you pay attention to things that you can't control, such as people's hearts and people's perceptions of you, you will break your heart. Also, as a woman, I have to acknowledge that men can't understand my truth easily. The truth of men is that they are right, but for me is I am right, so the best thing we can do is not to expect too much to be understood by others and not to criticize different ideas. It is important now for us to coexist in such a world.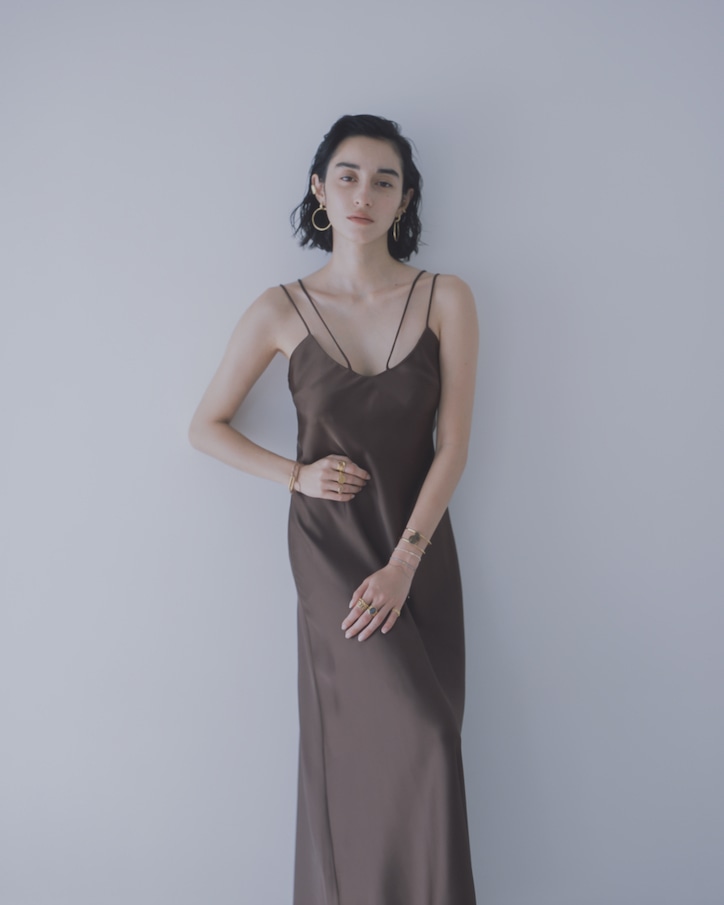 Turn the anxious identity to strength. Expression in creative agency "Nami creatives"




―――Please tell us what you are pursuing in the activities of "Nami creatives".
I was born in London and raised in Paris, and I really understand what French identity is. It used to afflict me, but now it has become my strength. When people from overseas try to express Japan creatively, things are often expressed in an inappropriate way or get out of step with the times. However, it is very important for me to incorporate the customs, the setting and the characters that exist in real Japanese life. I think the strength of "Nami creatives" is that we can convey the goodness and express the charm of both Japan and France.
―――What is the thing that caught your interest the most about Japan right now?
It's architecture. I think Kengo Kuma is really wonderful. He is one of the most influential people for me this year. He has succeeded in building the bridge incorporating both modernity and traditional Japanese way of thinking. With the consideration of the light shining through in each season and the harmony between the ancient Japanese materials and the local natural environment and culture, he has created a space with an atmosphere of traditional Japanese house, resulting in a kind of accidental, in a sense, very modern beauty.
The Japanese people interprets love as an effort
to give what they have
―――Could you tell us about the cultural differences between Japan and France from your perspective?
Freedom and fun, and romance as well. Romance is part of freedom. Love should be painless, but it is fragile and must be cherished. I think it's the spirit of "Wabi-Sabi" that Japanese people have much affection for.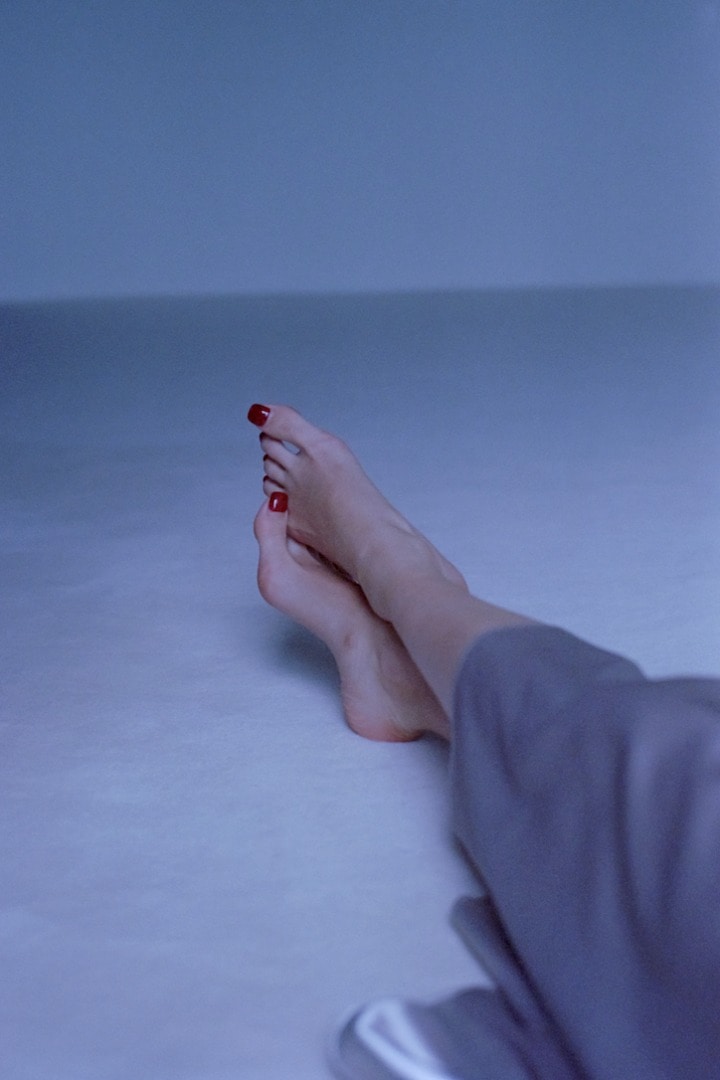 ―――Do you think that the way of thinking of love is different as well?
I think Japanese people interprets love as an effort to give what they have. In a sense, I suppose the gender inequality may also come from this way of thinking. For example, men are expected to work outside, and women are expected to play the role of mothers. That is the current situation in Japan. That is the way they show their love. Germany is said to be "Japan" in Europe, whose birth rate is very low, but I suppose that is because people there do not express that they love each other due to lack of communication. The important thing is both men and women should try to understand the feelings of the person they are caring for. Gender issues are not just about men. I think Japanese women should also open their hearts. And it's important to communicate more, but not expect others to do the same thing as you do.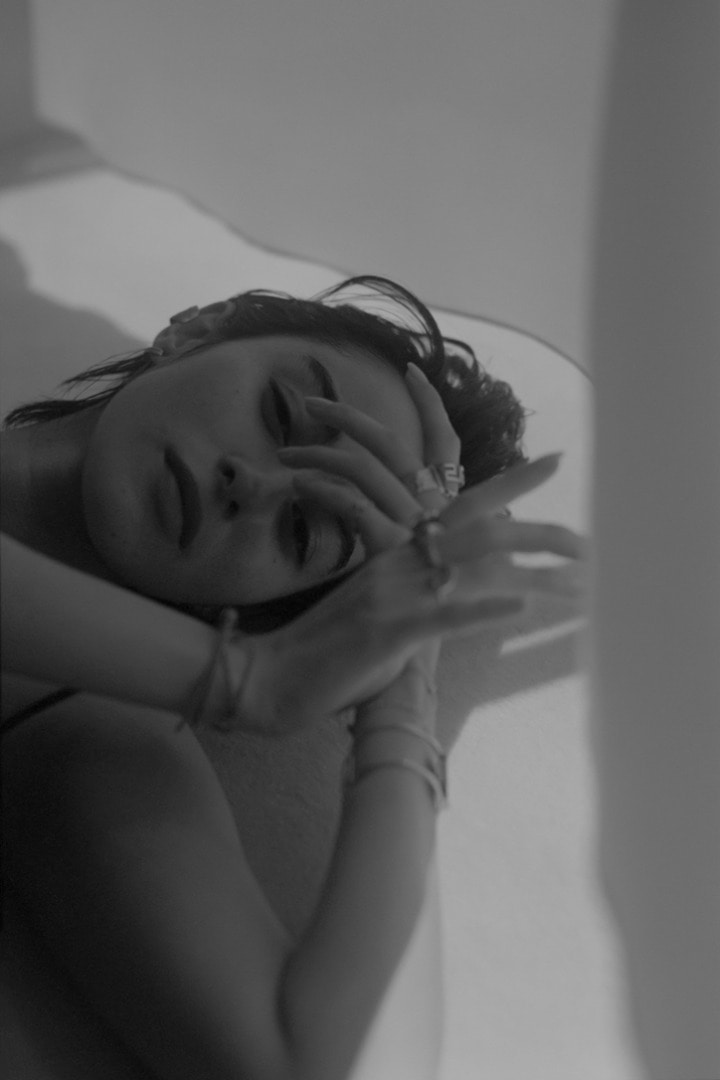 As we change over time, so does the jewelry     




―――What is the most attractive part to you about ARTIDA OUD jewelry this time?
When I looked at the jewelry lined up, I felt a change in my emotion. In the past, I rarely wore rings and used to be an earring lover. And now I prefer heavy decorations, colorful and creative rings. It's just a change over time. Wearing a ring makes me feel peaceful somehow. I can't express it well, but when I touch it, it's like something out there that gives me a feeling of relief and being protected. I like colorful and Greek-style rings. Emerald is the color of 2021 and is a trend with a sense of nostalgia as well. It really looks nice to have an essence of femininity like motherhood.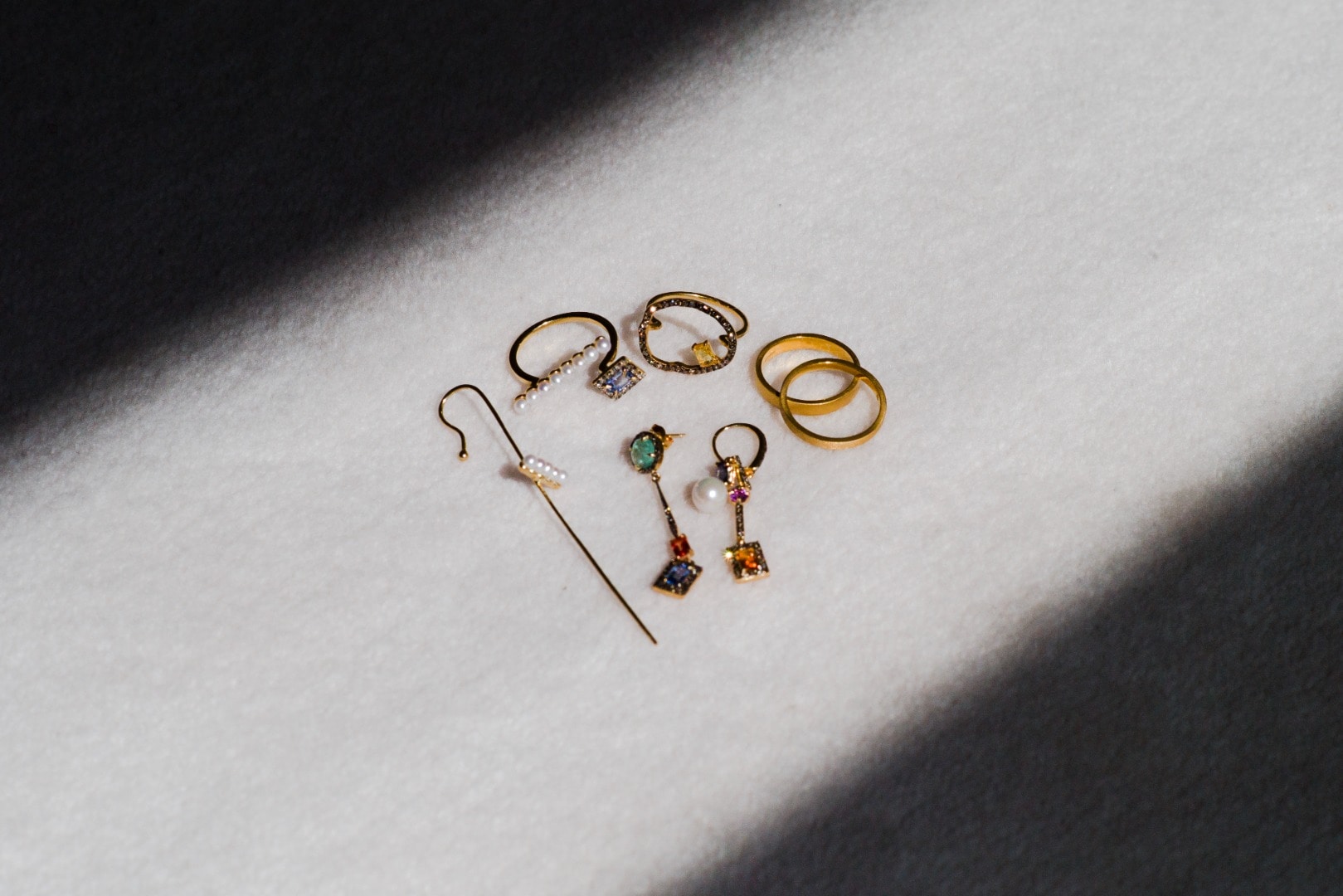 ―――Within the three years since the launch of the brand, ARTIDA OUD has also realized a donation project that it wanted to challenge since a long time ago and has built a kindergarten in India. How did you feel about the activities of ARTIDA OUD? 

One of India's greatest assets is jewelry. Since ARTIDA OUD have benefited from such Indian resources, I think donation should be a way to express the gratitude. In addition, India is a country with a very large gender gap and girls can't make their own choices, such as marrying an unwanted partner or being in a very dangerous position. I think the activities can open a door for the girls to decide what they want to do in the future by providing them with the courage and the chance to take education. As ARTIDA OUD is a brand that handles Indian stones, I think it would be great to have a chance for each person who wears jewelry to be aware of its story.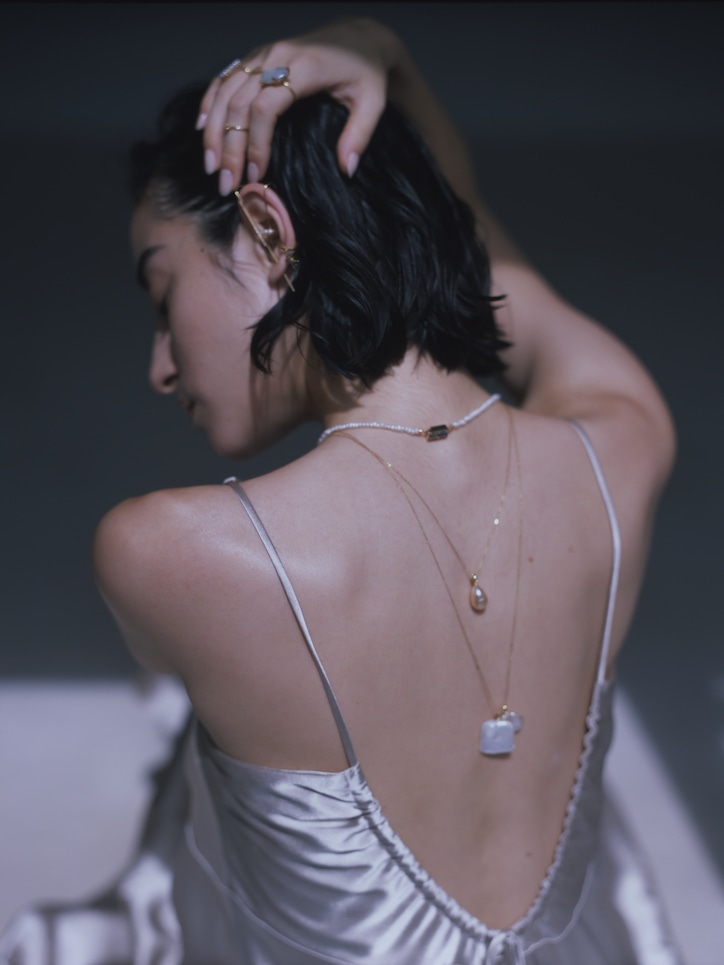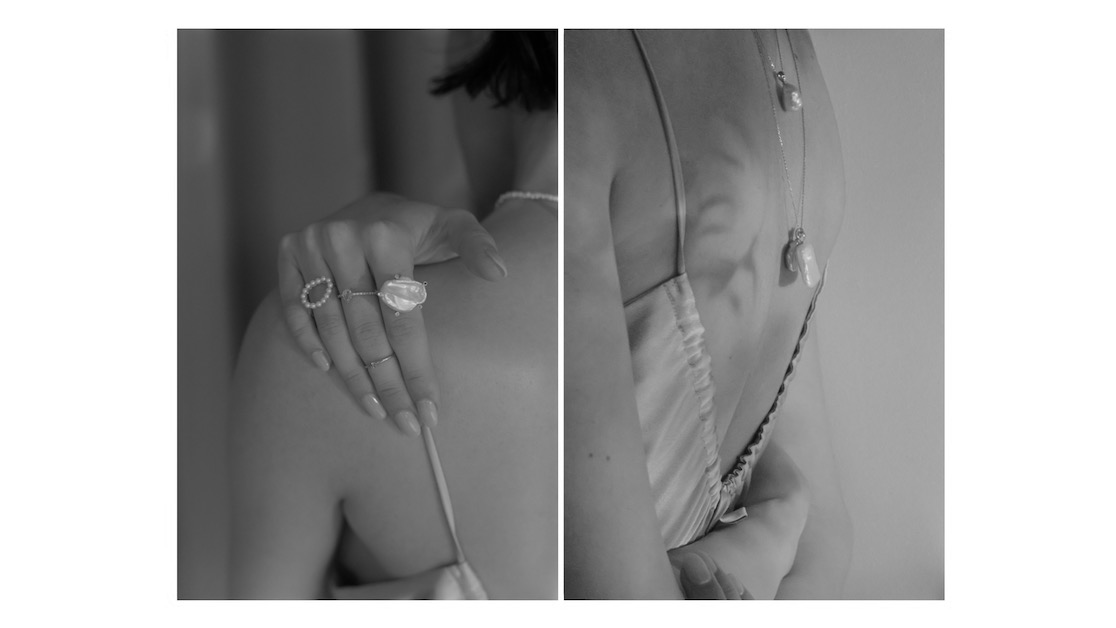 ――Please tell us about the source of your vitality and future plan.  

I think reading books is really an important factor for vitality. And I think it necessary for people to go on a journey to actually see and feel the world. Please go to India or Nepal to take a look around. Reading about culture is very different from actually feeling it. When I started "Nami creatives", my original aim was to build a bridge between the different cultures. At the beginning of this project, the art market was booming and people from all over the world were gathering in galleries such as Tokyo and Berlin. Now everything is paused, the gallery is closed, and we can no longer physically see the artworks. However, I think that many people are saved by the culture and art somehow in such a situation, and brand-new things will be created in the coming future. Let's create a new scene together.


The culture and art created by people
brings a certain light to
people's lives and the future
A new form of creativity
from Saila Kunikida
is what we want to unveil somewhere.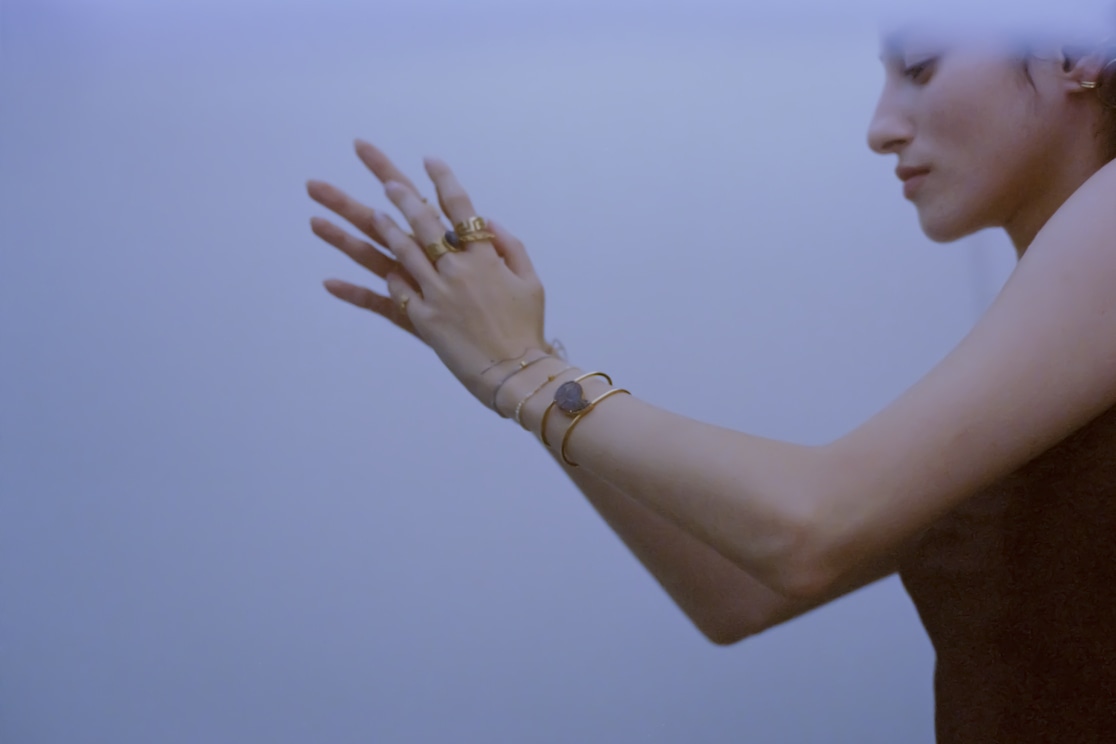 PROFILE
SAILA KUNIKIDA
Born in London in 1994 and raised in Paris with an Italian father and a Japanese mother. She is also the great-great-grandson of Doppo Kunikida, who was active as a novelist and journalist in the Meiji era. She moved the base to Japan in 2014 and made a model debut the following year. She has also started a career as an entrepreneur and launched the creative agency called "Nami creatives" in January 2021 and aims to build a bridge between Japan and Europe.
Instagram
https://www.instagram.com/saiknd/
PHOTOGRAPHER/YUICHIRO NODA
HAIR/HANJEE (SIGNO)
MAKE-UP/MARIKO TAGAYASHI (SIGNO)
STYLIST/KOSEI MATSUDA (SIGNO)
EDIT/MARIKO ARAKI, HANAKO FUJITA(RIDE MEDIA&DESIGN)
TEXT/MAHO MORITA & HIROKI TAJIRI(81JOURNAL), HANAKO FUJITA(RIDE MEDIA&DESIGN)
着用ジュエリーはこちら