Kako Osada (foodremedies) / Keita and Misako Shimbo (smbetsmb) / Hiroshi Eguchi (mitosaya)
Summer, 2020.

The ARTIDA OUD showroom in Shoto, Shibuya, "THE ANOTHER MUSEUM" suddenly appeared amid the scorching hot sun. Akin to a fantastic, mysterious and unchanging space that had suddenly appeared in the middle of the desert.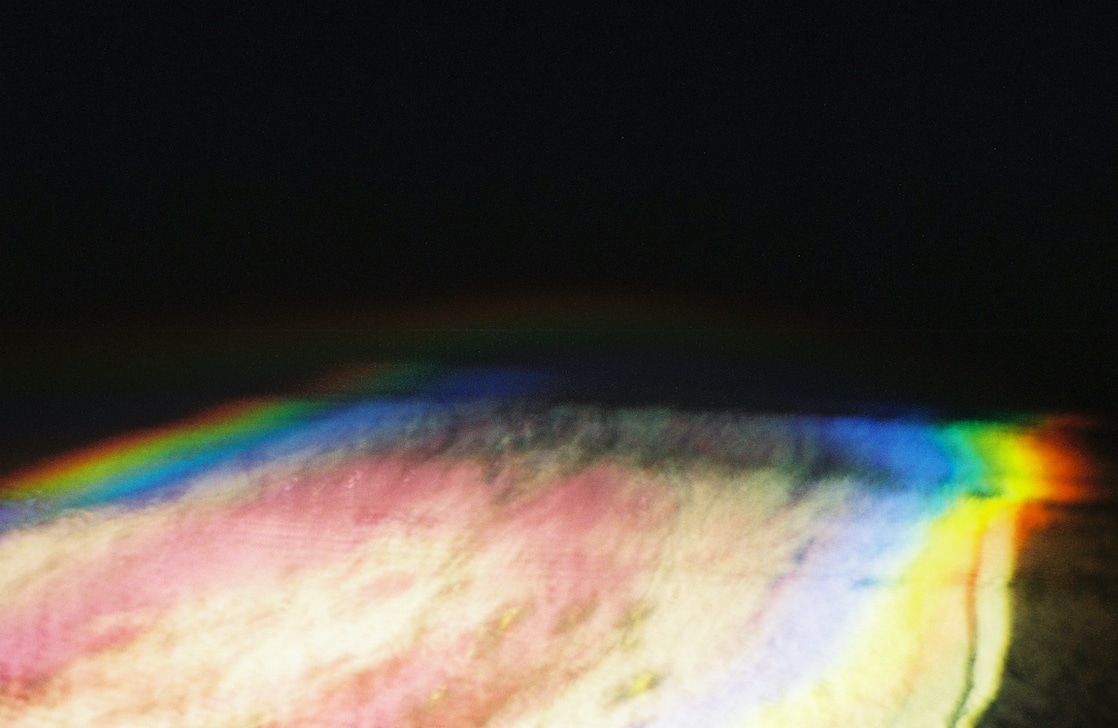 We passed out candies made to look like gemstones to those who kindly came to visit us upon opening in this location. A beautiful liquid that when held in the hand elicits a gasp. An aftereffect which lingers even after returning home. These magical candies, which when opened make you feel like you're about to fly into an ever expanding space were made by Kako Osada (foodremedies), Keita and Misako Shinbo (smbetsmb) , and Hiroshi Eguchi (mitosaya). They are all creators actively participating on the front lines as confectionery researchers, designers, and distillers, respectively.

They spoke with us about their careers up until now, the thoughts they poured into their candies, and what "being oneself/natural beauty" means to them.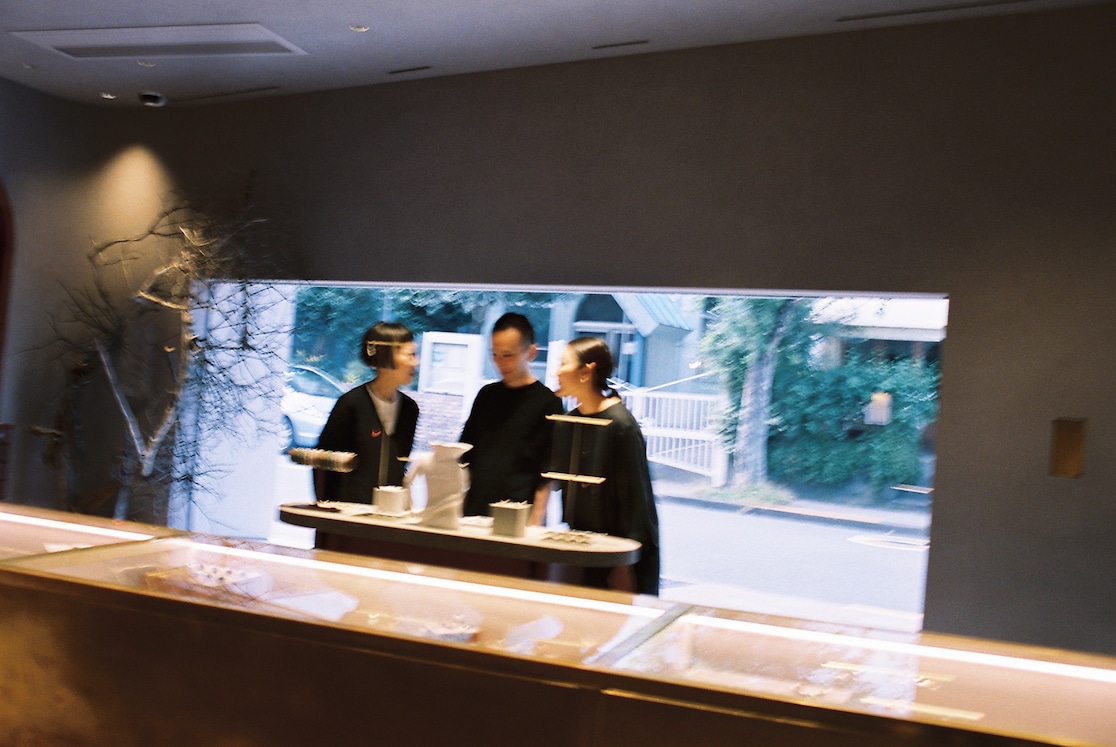 4 Creators, 1 Team


―――Please tell us about your usual work.

Kako: I work at foodremedies as a confectionery researcher. Here, "remedy" means to awaken one's natural healing powers and elicit the inner power necessary for becoming healthy. I chose this name because I wanted to be able to do so through food. Specializing in sweets, I provide recipes for magazines, develop new products, and hold classes where I teach about the sweet making process. 

Misako: We at smbetsmb focus on visual design together as a married couple. We don't divide up roles for each project, but instead create designs independently and collaboratively. We work in a lot of different genres, but there are always a lot of customers with unique ideas and principles. They often have ideas, but aren't capable of expressing them in words. That's where we try to become the people closest to understanding their ideas, consider the years that the person has put into their ideas, think of an identity for their ideas, and polish up a way of expressing them.  We then use visual design to try and create a pleasant way for our clients to connect with their target customers.

For example, we're working with a rice wine maker who we've known for over 10 years. It started with a consultation about refining their brand, and we're now working together on a project called Ichiban Ishu where people can share and enjoy rice wine made from rice raised in a single field. We're attempting to make something that can be shared between people once completed. We even wanted to get Kako involved, so we went to Hyogo Prefecture and planted rice by hand this year. Soil, which has been built up over so many long years, provides us with delicious food. We're currently discussing how to provide that to everyone.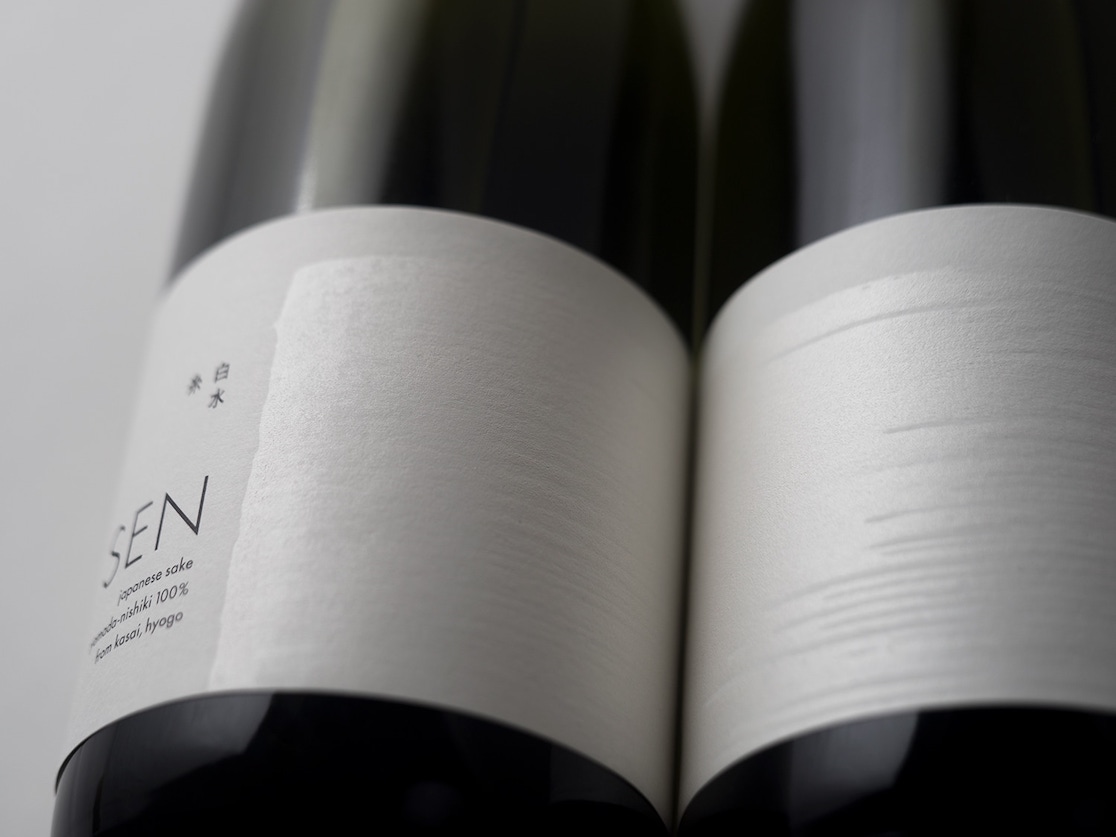 Hiroshi: I distill spirits at the "mitosaya botanical distillery" established in 2017 at the site of an herb garden in Otaki-cho in Chiba Prefecture. Since our first release in the spring of 2019, we've released over 50 types of spirits by giving shape to the small discoveries we've made from nature.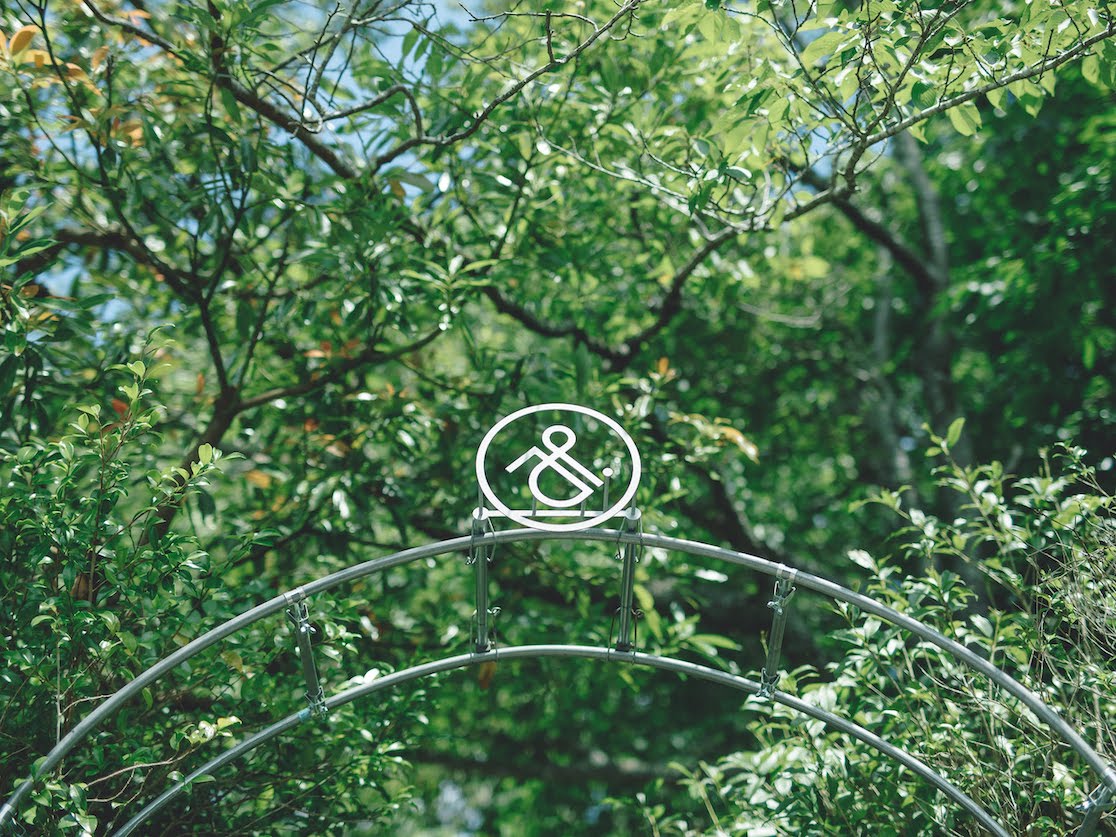 Our TANCASA eau de vie (water of life in French, a common term for spirits), includes a variety of citrus fruit called tankan delivered from Nago-shi in Okinawa Prefecture. It also includes cardamom which has a very oriental aroma even among shell gingers, and so it really feels like an Okanawan eau de vie. One of my friends from Okinawa kindly chose tankan out of the wide variety of available citrus fruits. We're also using aromatic cardamom from a field in Yomitan Village, Okinawa, operated by a Mr. Chibana. Shell ginger leaves are called ca-sa in Okinawa, so I combined tankan and ca-sa to make the name TANCASA. That's how our eau de vie came to be.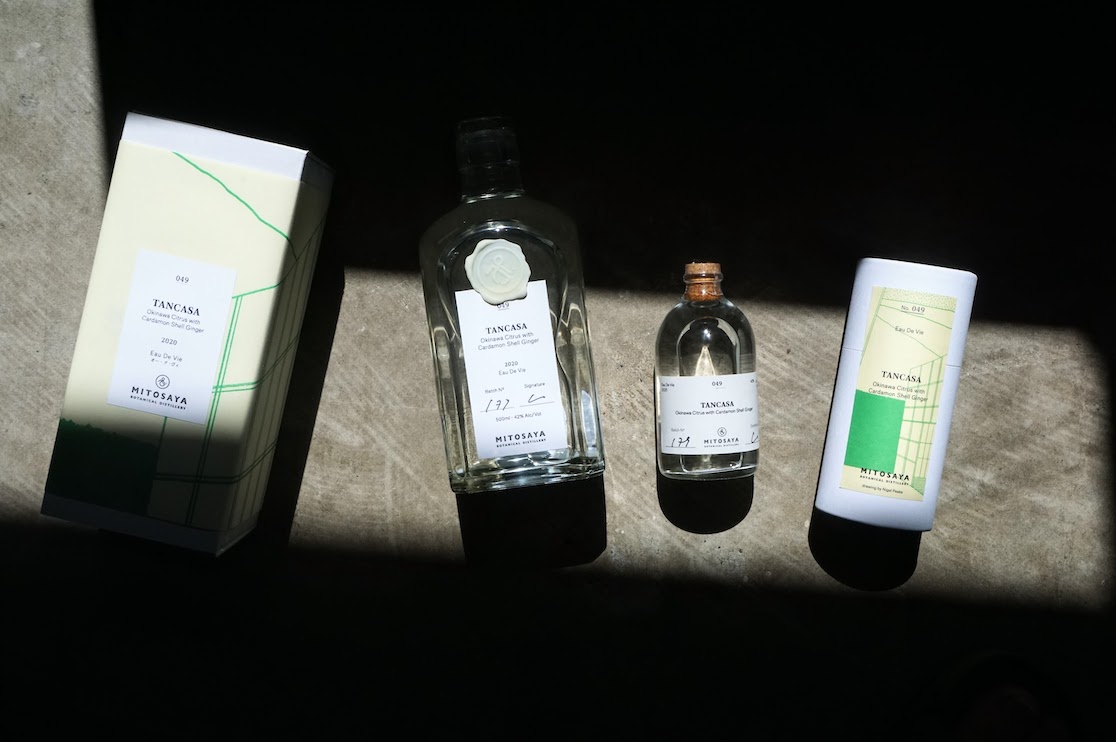 ―――How did you all wind up in your current positions and fields?

Kako: I was working with confections at the time I had a decline in my health, and I started to rethink how I could continue working moving forward. After I quit my job at my last company, I worked on what was there in front of me, and gradually more people approached me with discussions about jobs. I feel like it was the people around me who made me into a confectionery researcher.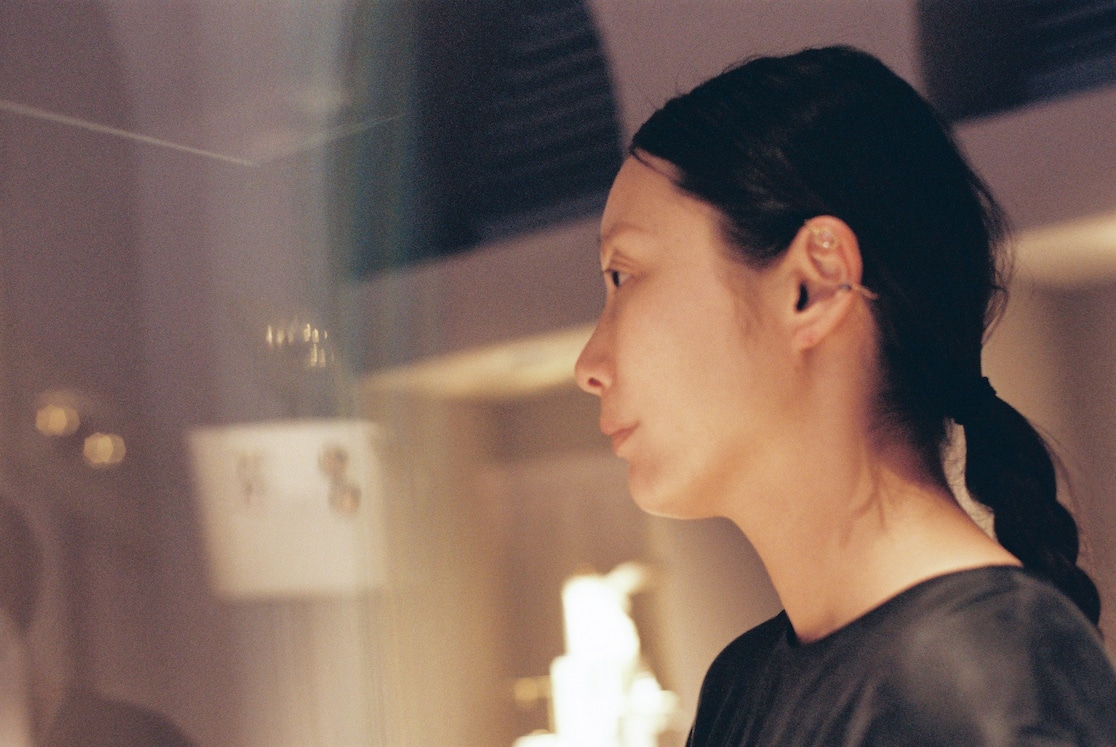 Keita: We didn't exactly aim for independence either. We started out as partners since we were working in an office, so I suppose you could say we inevitably felt we had to work on self improvement more. We planned on starting our own business from April 1st, 2011, but on March 11th the  Great East Japan Earthquake hit and times were tough. Even then, there were customers who looked at us personally rather than as just a part of the company we belonged to, and they reached out to us and helped us out.

Hiroshi: I used to work as the representative of the book store Utrecht alongside artists and book creators from all over the world. I had thought to myself a few times that I'd like to work in a field related to nature when I heard that someone from a publishing company had quit their job and moved to the German countryside in order to distill spirits. I got interested in his way of life and also the distilling process. I then went to learn at the Stählemühle distillery for about a year, and afterwards came back and searched throughout Japan for a place where I could give shape to all sorts of Japanese products when I came across this former herb garden and created my distillery.


―――Is there anything you're particular about when working?

Hiroshi: The name mitosaya is formed through a combination of my daughter's names, but it also has the meaning of "Fruit and Shell". I don't use only the meat fruits, but also leaves, roots, seeds, and even pods, essentially using all of what's available in nature to create something unique to the area. I'm particular about working in accordance with this ideal of mine.

Keita: Maintaining good communication. Always being a good listener, and if something happens, informing the necessary parties quickly. Not just suddenly submitting a completed design one day, but experiencing the process of shaping and thinking together with the customer. I think by doing so, designs can be created naturally.

Misako: When I first met Keita for an interview, he told me "I don't want you to lie." I still hold that concept dear to me, and don't lie to myself, my designs, or my clients. It may seem obvious, but it's also important when creating something in order to maintain your mental health as well.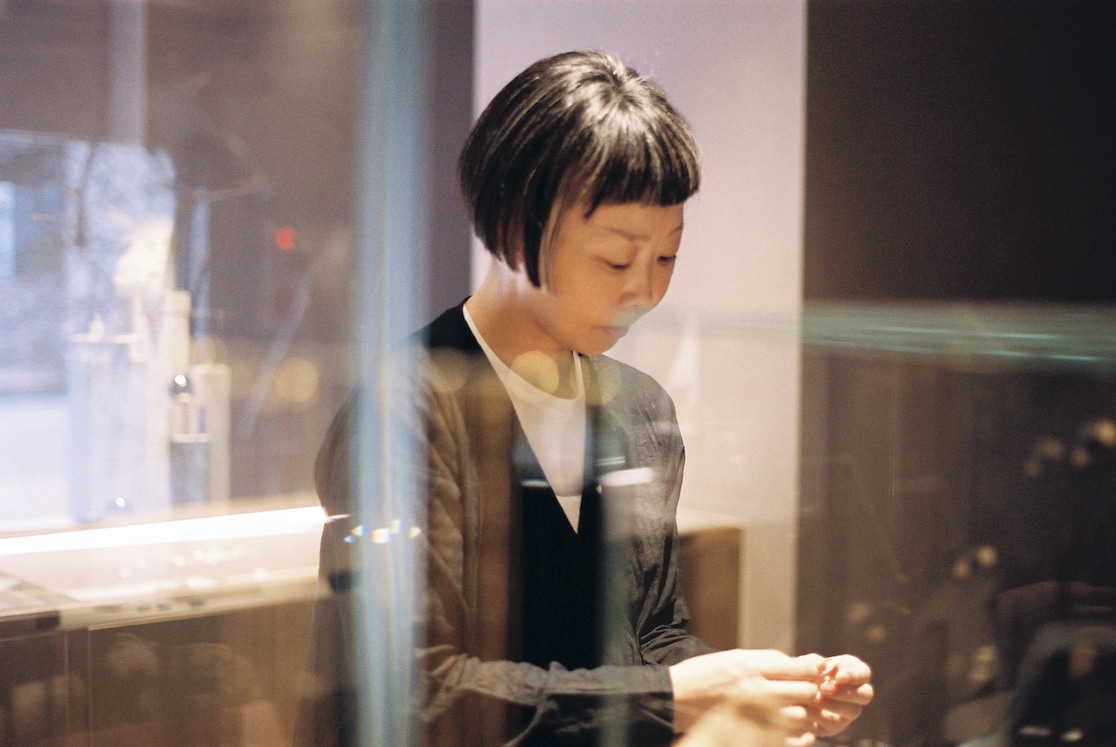 Kako: I also think the most important thing is to work honestly. I always start by facing a design and thinking either: Can I do it this way? Can it be done without overdoing myself?
When I feel something is wrong, I try to think about what the problem is specifically.



Creating gemstone-like candies


―――For the ARTIDA OUD "THE ANOTHER MUSEUM" opening, we asked you to make candies which look like gemstones as a novelty gift. How did you go about initially designing them?

Kako: ARTIDA OUD requested something like a rock-candy soaked in syrup. To be honest, I typically make sweets through methods which avoid using white sugar as much as possible, so I was troubled by the request and even refused at first. However, I thought about how I could make it work for quite a while, and wondered how it would end up if I made the syrup using a brandy made from plants. From there, I took a chance and contacted Misako and the others to discuss the idea.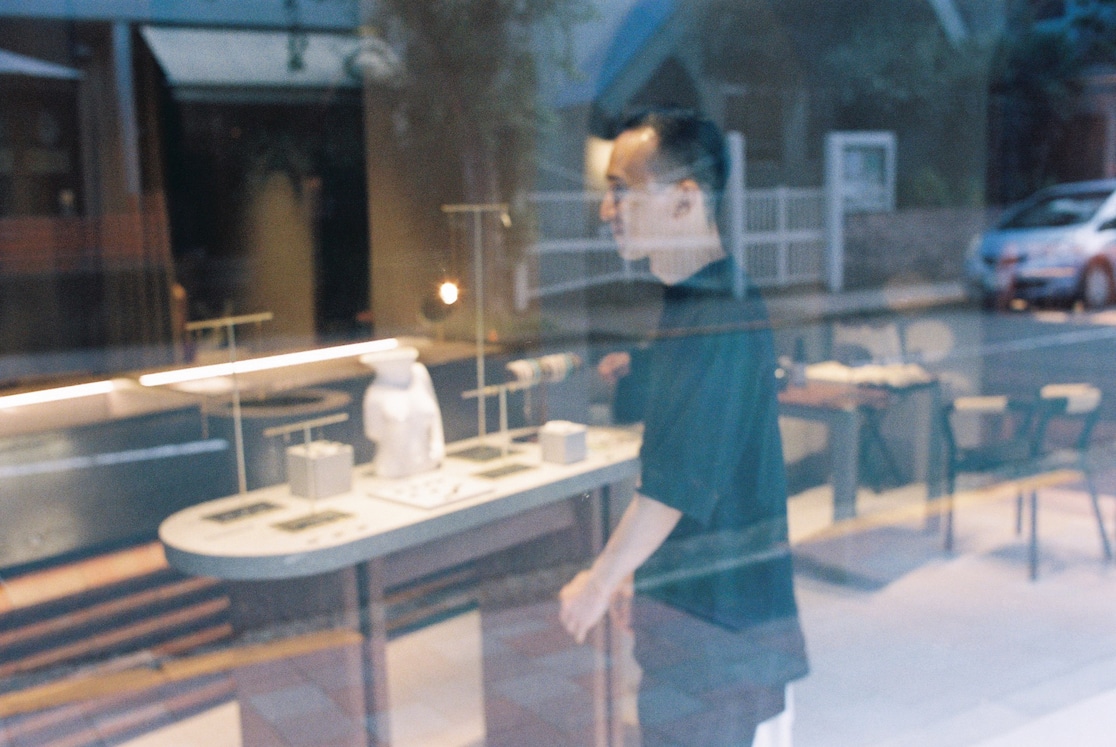 ―――Was Hiroshi from mitosaya already connected to you in some way to begin with?

Kako: I knew him through a mutual friend, but it was the first time I'd contacted him. When I did so, he kindly told me "I had been hoping to meet you one day." I'd already contacted the Shinbo family about it, so we all decided to go to mitosaya in Chiba to tour mitosaya.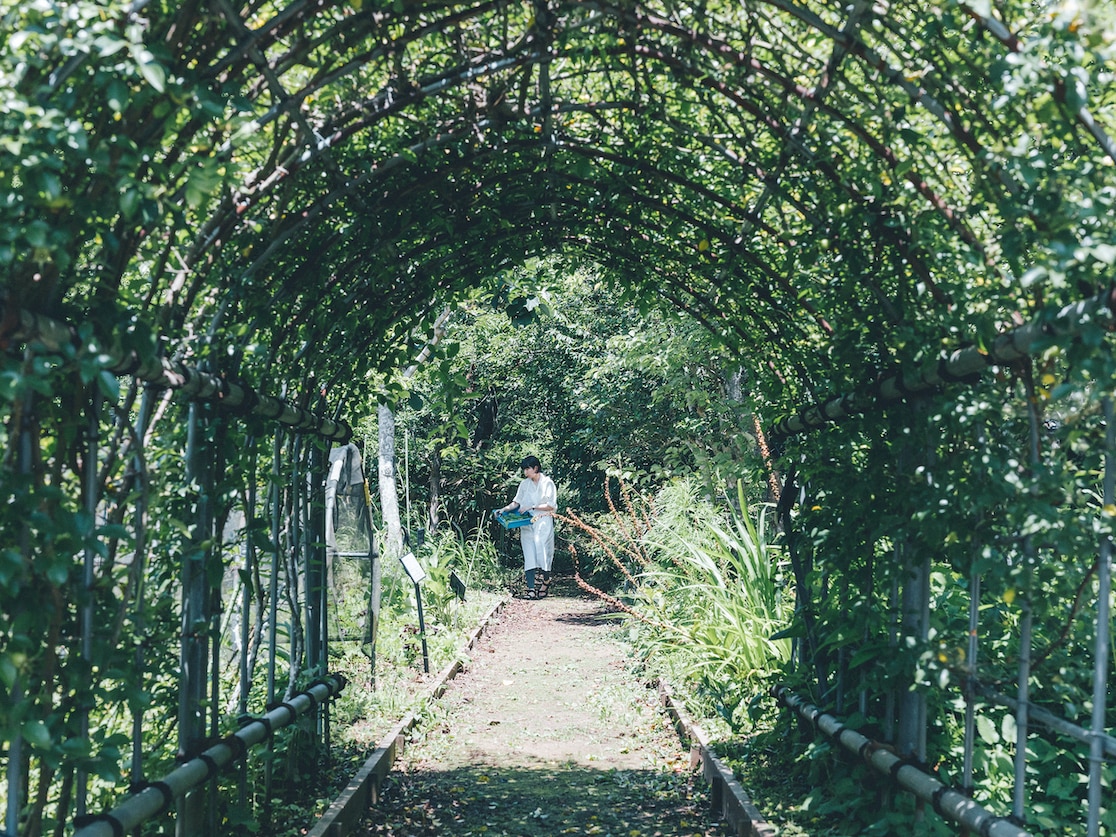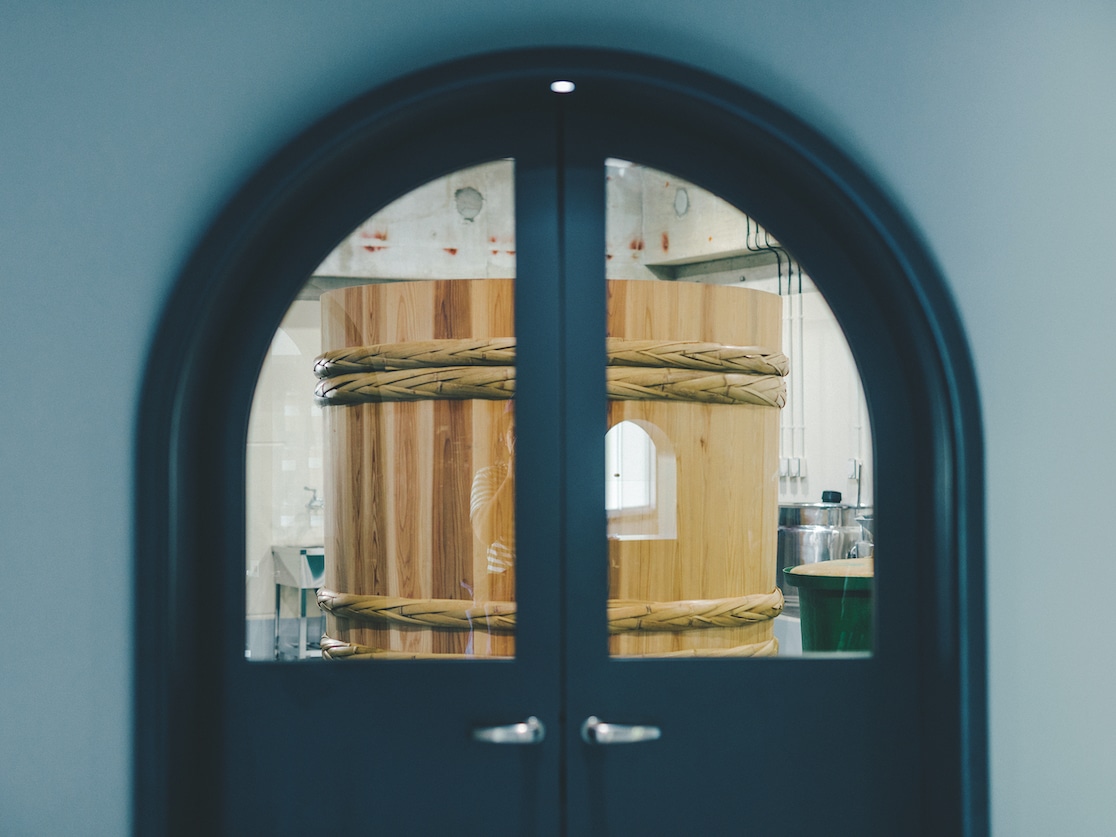 ―――Did you speak about the direction of the project while there?

Misako: I had already heard about the direction Kako was aiming for, so I brought along packages with me to miyosaya and saw how they looked with the product inside. It was like we were bringing together all the things we'd made separately, and so I think it had a relaxed atmosphere.

Hiroshi: I had also received the overall image and color palette from Kako. We used mostly wormwood for the green color which elicits "Harmony of body&soul". We added rose petals to fines herbs to represent femininity through the color red. The yellow color was achieved with saffron and chamomile to elicit the feeling of "new life".


―――The simple yet glittering package is really lovely.

Kako: I remember us saying in the beginning, "It's nice to have something not just pretty and uplifting, but by choosing things that you'd like to receive yourself, it has more of an impact and comfortable feeling."

Misako: That's right. There's the brand's identity to consider, and this time it was important that Kako didn't become overworked from hand-packaging 800 products. We also looked for a way to make it so that when the customer opens the package Kako made, light hits the product and it looks beautiful.


―――It really feels like you're immersed in the aftereffect even once you get home.

Misako: I thought it'd be great to provide a novelty item for the customers who came to the store with the intention of looking at jewelry. Something they could feel something from when they got home and opened it. Especially since customers are getting something made through the brand's connections with people, and connecting with the feelings of mitosaya, the producers of the healthy herbs, and Kako, too… I thought it was important as a brand to create an opportunity where customers can receive the greatest amount of information possible through a product.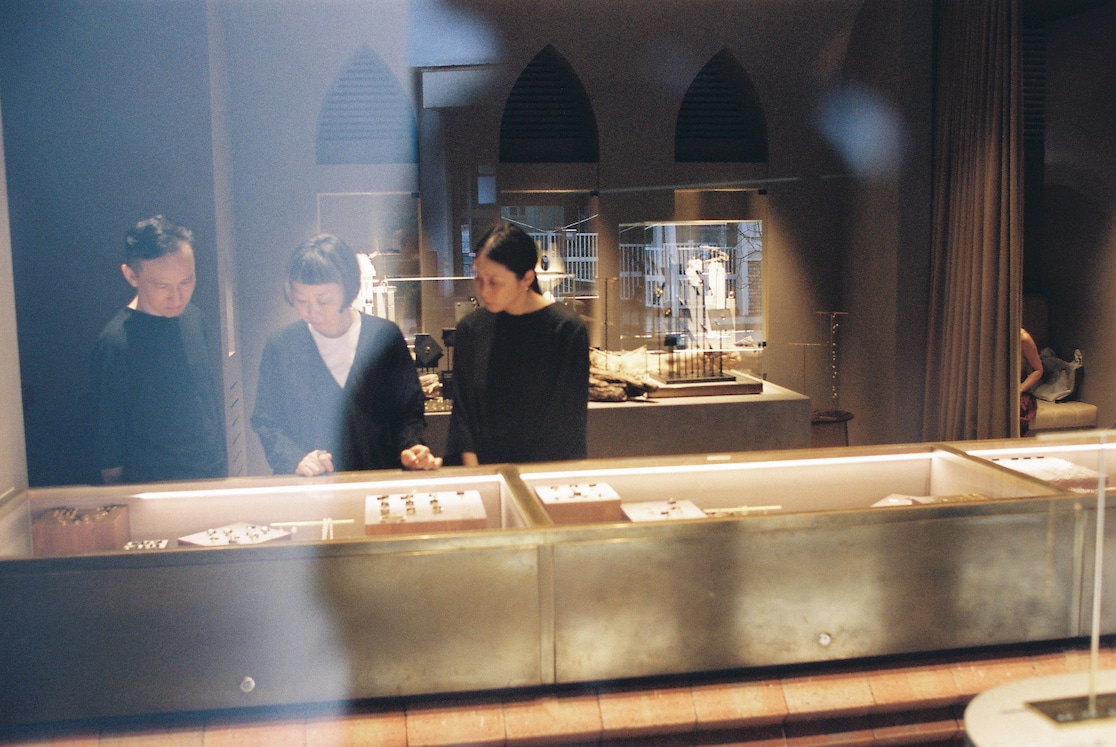 ―――I see. Is there anything you want to try and achieve moving forward?

Kako: It comes before the actual making of confections, but I want to work hands-on directly with more producers to learn about them and the trade. It'd be nice if that relates to making confections somewhere down the road. Through this opportunity with ARTIDA OUD, I got to mass-produce 800 candies for the first time, but all the different pros going out of their way to do something interesting for the project really inspired big dreams in me. I feel like it became the spark for me to start trying all sorts of new things.

Misako: Sometimes I'm not sure if the titles graphic designer or art director fit what I'm actually doing. When all is said and done, designing is my job, but I also spend a lot of time working on the groundwork, and I think another part of my job is connecting people and things even just a bit more… I want to find a word that fits what I do.
A stylist at a hair salon I often visit recently said something like, 'the title hairstylist doesn't fit me, I'm more of a gardener." I know how they feel. (laughing)
I think that I can feel that way because there are people around me who make such a positive impact on me. Because there are people around me who can give me other points of view, I can feel proud of what I'm doing and have time to relax. Moving forward, I want to react and adjust honestly to all of the changes that people present me with.

Keita: You need a lot of information before you can actually arrive at a design. I think that in all fields it's the same, but also with making confections, you can't just think about that process alone. You need to think about all sorts of things. I feel like I want to make those processes up until the finishing of the product as fulfilling as possible. I don't want to talk about just the design itself, but discuss all of the work up until that point as well. Ideally, I want to become the kind of person that people want to talk to as soon as they come up with something.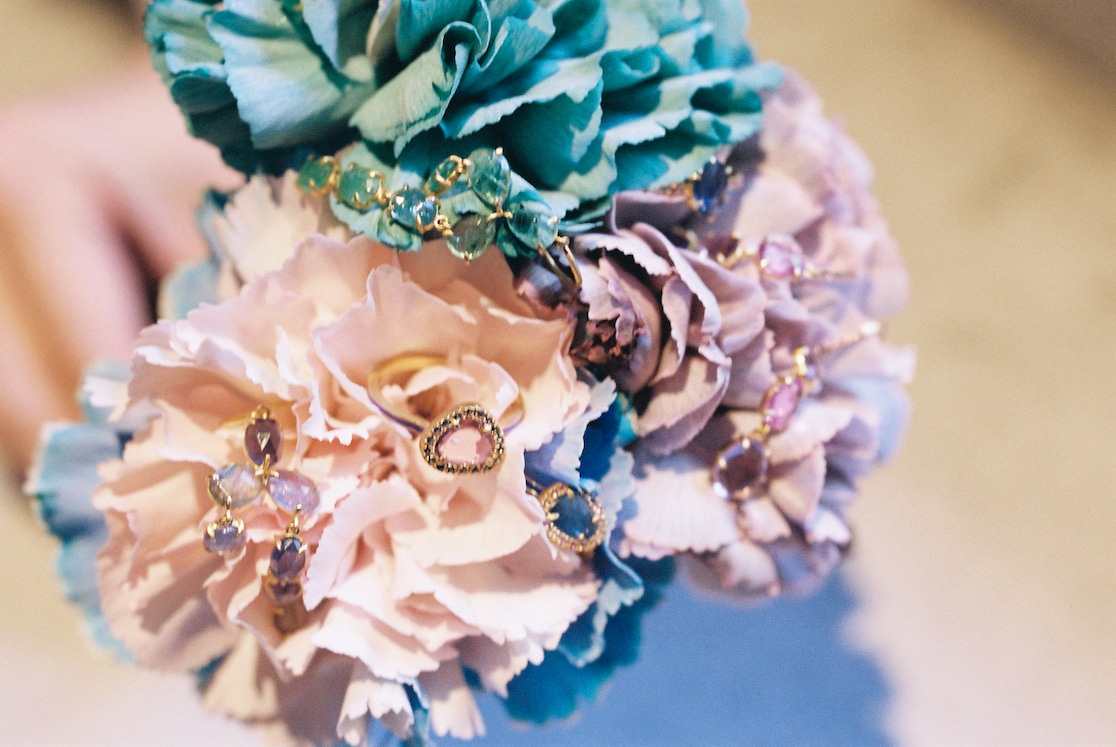 [eutopia] K10 tanzanite & iolite & labradoride chandelier pierced earring 132,000yen (with tax) / [eutopia] K10 amethyst pave sapphire enamel ring 59,400yen (with tax) / [eutopia] K10 tanzanite pave amethyst enamel ring 59,400yen (with tax) / [eutopia] K10 blue sapphire amethyst eternity ring 44,000yen (with tax) / [eutopia] K10 pink and purple sapphire drops pierced earring 66,000yen (with tax)



Their feelings on "natural beauty".


―――At ARTIDA OUD, our theme is "raw beauty = natural beauty". What does "natural beauty" mean to you?

Misako: Stones are the glimmering result of thousands of years of accumulation.  They're beautiful because they take so long to create. Reaching this age and looking back, I'm so different than I was in my 20's. I don't think the way I am now is quite "natural" either. I think maybe the people who live through the years in order to find themselves are the ones who have "natural beauty." I think the time it takes to make something probably relates to the beauty of said thing.

Kako: I think there are all sorts of beauty, like the beauty of something newly born, or the beauty of feeling inspired and making good choices through experience, but I also think that beauty is, through all of these things, having no evil thoughts or feelings. I think it's nice when people have the power to come to their senses even when they're a bit shaken by something.

Keita: It's hard to say. I guess to put it really simply, something being thought of as effortless when in reality it's not. Since it's also natural for people to modify things, it can be said that changing is a natural state as well. I think that what we can learn from asking about natural beauty is that many people share the feeling that there are many answers.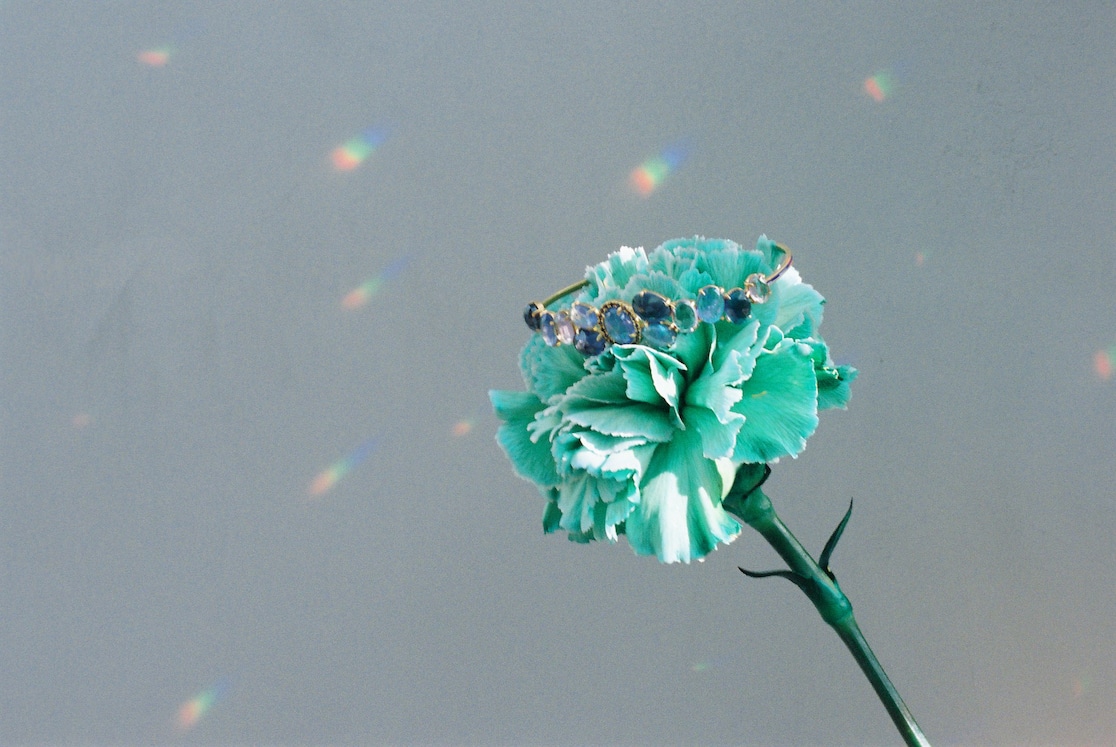 [eutopia] K10 tanzanite and amethyst enamel bangle 71,500yen (with tax)


―――When you hear "natural beauty" is there anyone who comes to mind?

Misako: There's a calligrapher named Nobuko Miyagi. Her partner was the designer Sotaro Miyagi. Sotaro passed away, but Nobuko still loves and respects him very much, and often tells stories about him. There's no sadness in the stories, it's just like she's sharing the memories with you.
One story that really stuck with me was when Nobuko asked Sotaro "I want to wear these glasses I found, but what do you think?" Sotaro told her "I look at your face for hours every day, so I want you to wear something that I like." She told me that even now she tries to imagine herself in a way that's not visible to herself. Just like I may want to wear something myself, but the people around me may feel differently about it, Nobuko taught me that the way we see ourselves probably isn't natural. I think that Nobuko is loved, has accumulated beauty over time, and is independent. That's lovely about her.

Kako: Sometimes, there are suddenly moments when I think my mother and grandmother are truly beautiful.
Maybe because we have a relationship where I can feel their feelings through myself.


―――We believe that "natural beauty" also includes inner beauty. Are there any books, movies, pieces of art, or phrases which affected you or made you grow as a person?

Kako: Back when I was in training, I never had confidence and was always worried about the people around me while working. Then, a chef who saw me messing up everything I was doing told me, "Don't worry about others, worry about yourself!"… I was really surprised and burst into tears. Those words really blew me away. Whenever I'm working alone and start to overthink all sorts of things and lose direction, I always remember those words.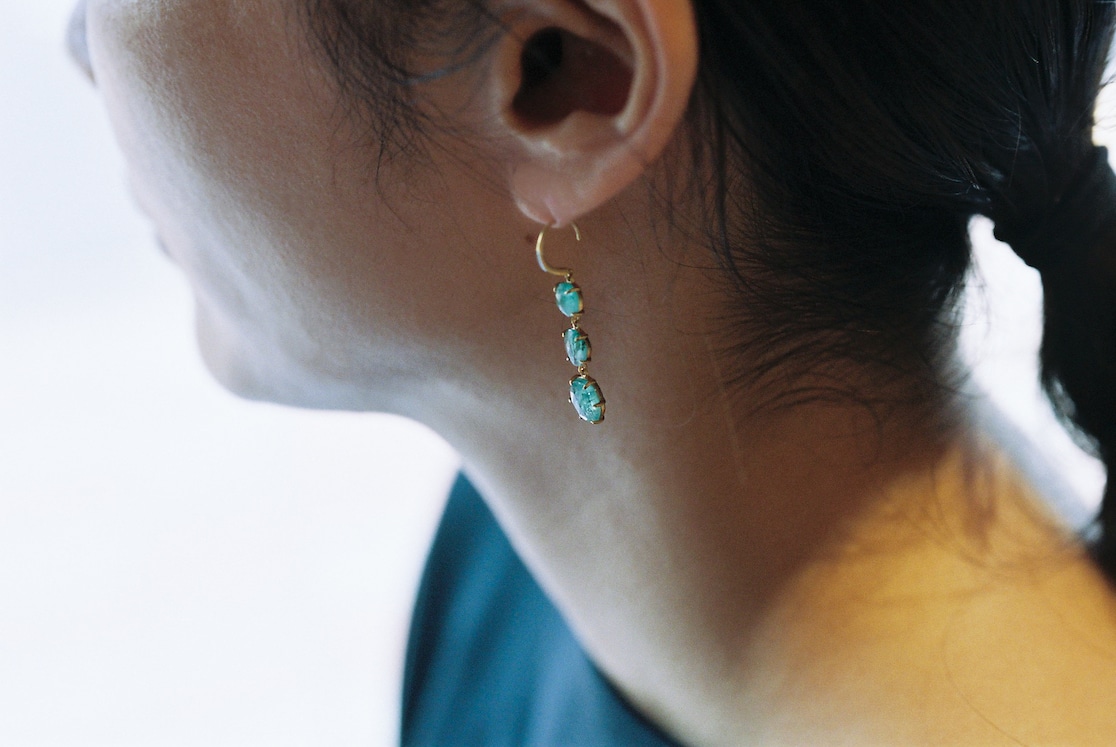 [eutopia] K10 emerald enamel pierced earring 90,200yen (with tax)

Misako: When I was in the 2nd grade, I saw the movie "Gone with the Wind" and I was simply fascinated by the beauty of Scarlett O'Hara. It's something natural about her, but in her role she worries about all sorts of things throughout her life. In the end, even though she has lost so much, the scene where she stands on the ground and tries to become independent really stuck with me as a child, even though it was just a movie. After that, I read the original novel, learned about the civil war in the U.S., and it became an opportunity for me to learn about history. I remember that it was a film with all sorts of beauty.

Keita: When I was a kid, I was troubled by the fact that all sorts of things already had fixed answers.The feeling in the atmosphere that everything is already decided, so I'm not allowed to question it. Along the way I got bad at asking people questions, and started looking for answers to things within books. There was a French anthropologist by the name Claude Levi-Strauss. When I found his ideas, I finally felt that there was more than one answer to things. To me, natural beauty is not being given a single answer, but having the power to think inclusively about multiple answers.

Hiroshi: When I hear "natural beauty" I'm reminded of the plants around me, but it feels interesting that it's not just as simple as "nature = beautiful".
The other day I watched a documentary about a Dutch gardener named Piet Oudolf, and his gardens look natural at first glance but are actually constructed in very complicated ways. By combining all sorts of plant varieties together, using shape, color, and texture contrasts in order to make the scene stand out, and finding beauty in withered plants he creates 'moments' that always feel beautiful. His method of creation doesn't really on asserting what he's done, but rather focuses on on the viewer experiencing "natural beauty", and I feel that's connected to what we try to express through what we do mitosaya.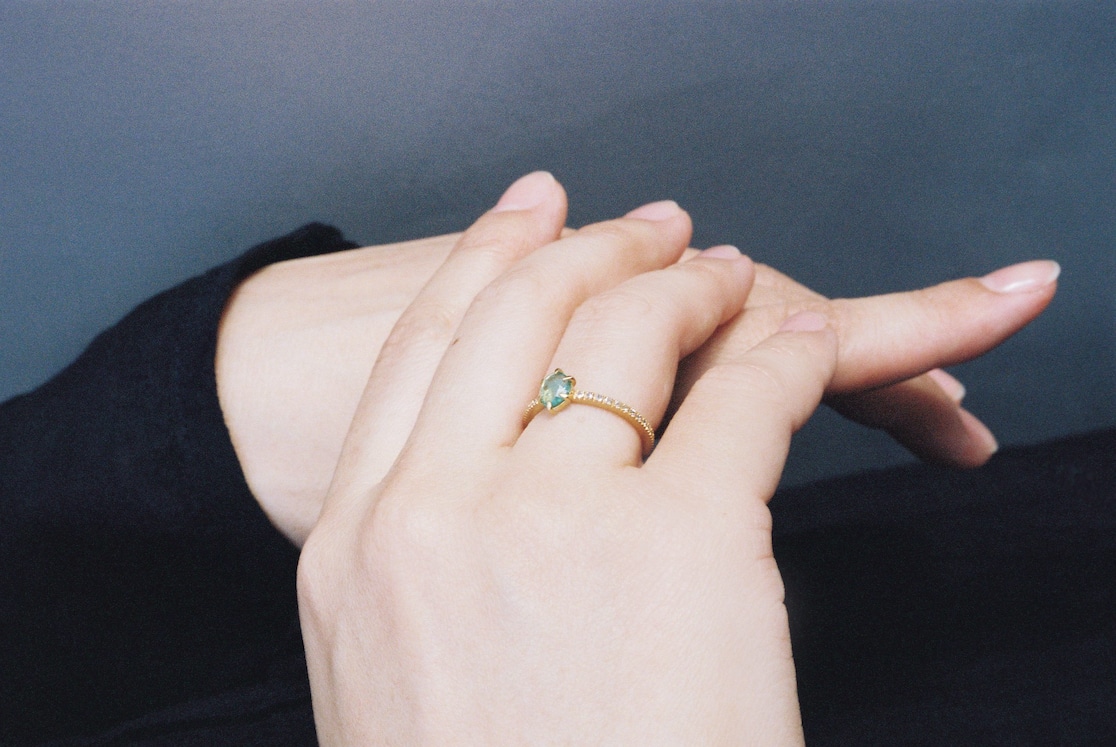 [eutopia] K10 emerald pave tanzanite eternity ring 59,400yen (with tax)


ー―ーFor this occasion, we had Misako and Kako try on ARTIDA OUD's jewelry.

Misako: I'm always wearing something simple. It makes me feel comfortable. Today I tried on a pretty emerald ring.

Kako: It's normally hard to wear ear piercings that have a professional feel to them. Since I had the chance today, I chose a green accented piercing to really make my ears shine. The emerald is so beautiful, like water. The ear cuff is also a lot more stable than I'd expected, and it's easy to wear.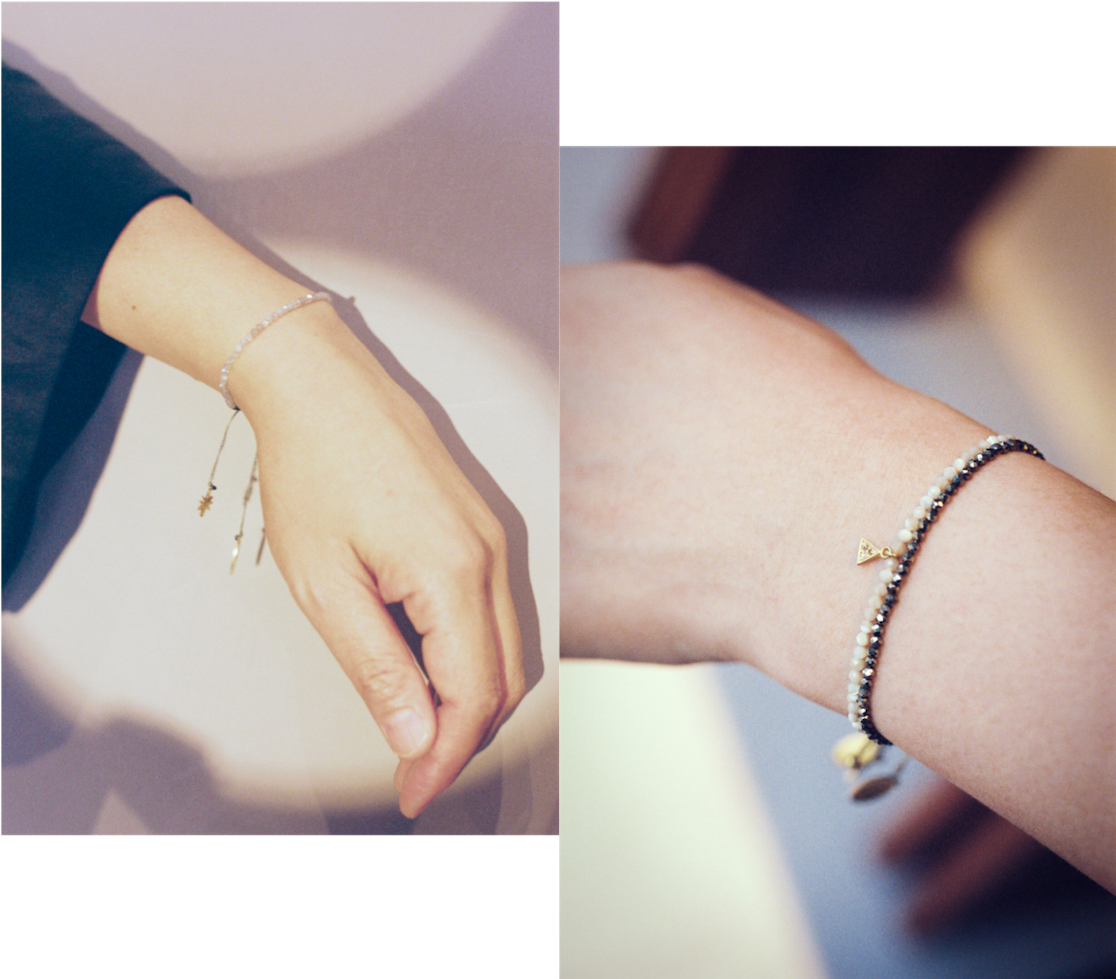 [I am donation] mother of pearl star charm bracelet 4,400yen (with tax) / [I am donation] mother of pearl pave triangle bracelet 4,400yen (with tax) / [I am donation] pyrite star charm bracelet 4,400yen (with tax)


ーーーSince ARTIDA OUD launched as a brand, we've always donated a portion of our sales to supporting women in developing nations through the "I am" donation project. The pieces are handmade by women in India, and the donations help to support working women.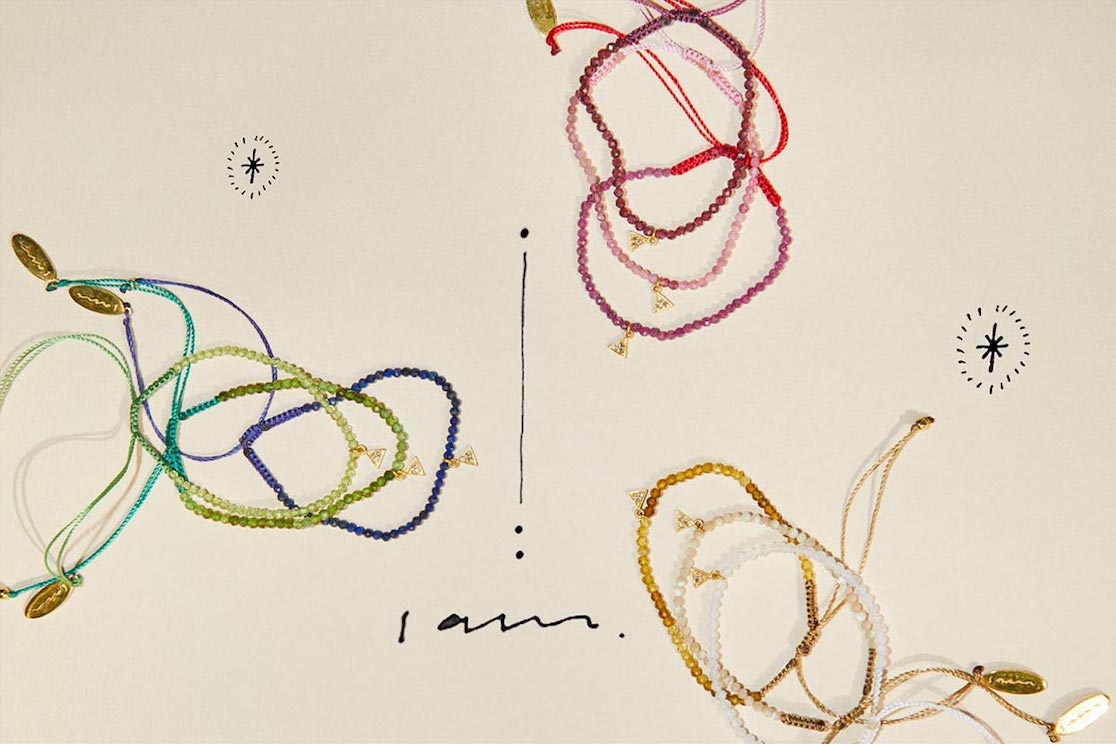 [I am donation] pave triangle bracelet 4,400yen (with tax)

Kako: I feel a sense of familiarity since the products are all made by hand. I picked the labradorite which has a sun motif. 

Misako: It's also fun to combine multiple colors. The fact that it goes to supporting someone is spectacular.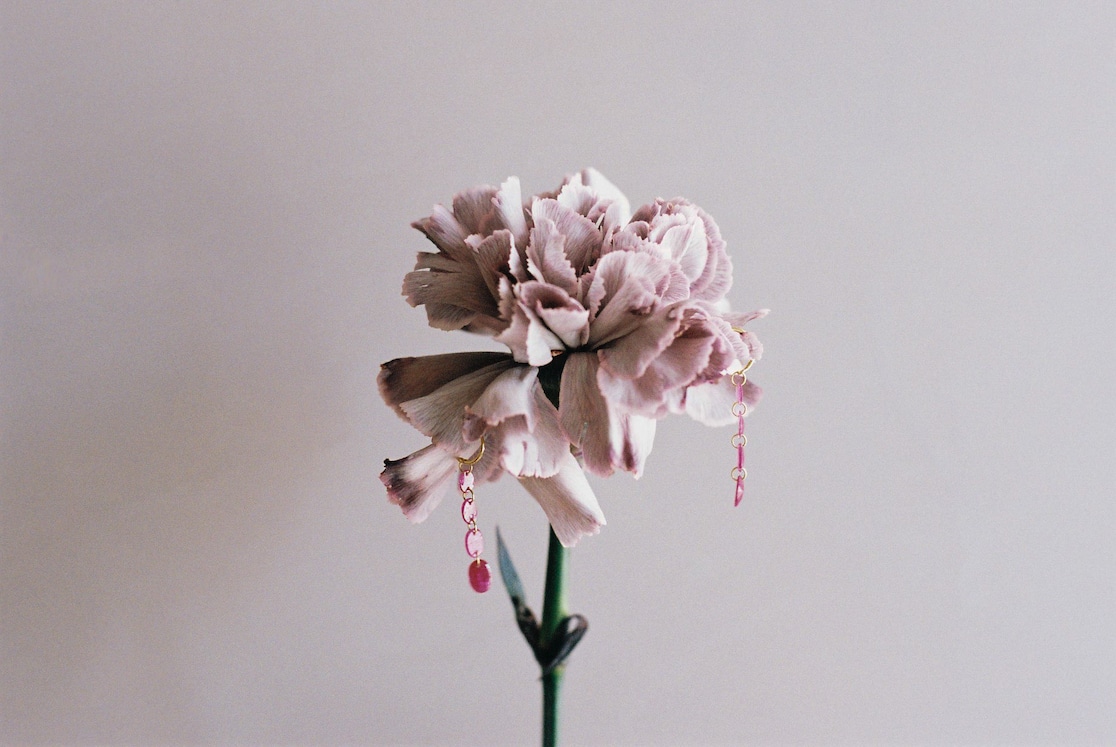 [kale] K10 sliced ruby drops pierced earring 39,600yen (with tax)



PROFILE


Kako Osada
Confectionery researcher. Operates under the name "food remedies" without setting up a store, she provides recipes for magazines, works in product development, and more, focusing on confectionery classes.

Instagram 
https://www.instagram.com/foodremedies.caco/



Keita & Misako Shinbo
Creating designs and art direction as the design unit "smbetsmb".

HP
www.smbetsmb.com
Instagram 
https://www.instagram.com/smbetsmb/



Hiroshi Eguchi
Distiller. After renovating a former herb garden in Otaki-cho, Isumi-gun in Chiba Prefecture, opened "mitosaya botanical distillery" where he distills his 'eau de vie' from herbs and fruits.

HP
https://mitosaya.com/
Instagram 
https://www.instagram.com/3tosaya/




PHOTOGRAPHER/SACHIKO SAITO

EDIT/RIDE MEDIA&DESIGN

TEXT/HANAKO FUJITA