「Sophia203」 Designer / Sophia Edstrand
Delicate and innocent embroidery as if a naughty fairy sewed each stitch one at a time.

That is what I felt when I first saw the work of Sophia 203, a couture accessory brand by Sofia Edstrand. She incorporates traditional Indian embroidery techniques and makes handmade items such as jewelry, belts, pouches and head accessories that are very popular at select retail shops around the world.

Wearing "raw beauty" of ARTIDA OUD, she smiles, saying, "I designed it as if I was painting a picture as a child". This is an interview that transcends the language barrier, capturing the dazzle and feelings behind the production of her work.






―――How did you start your brand, Sophia203?

After studying design at an art school, I worked as a creative assistant for a jewelry brand called "Marie Elene de Tayac" in Jaipur, India.  In 2009 is when I started my own brand "Sophia203", specializing in handcraft works.


―――Please tell us about the charm of your beautiful and delicate embroidery.

I think people have a misunderstanding of the meaning of luxury. For me, the ultimate luxury product is handmade, which takes time to produce and which incorporates the hard work and feeling of craftsmen. It takes a very long time to embroider each delicate piece, and that is the attraction of each item we make.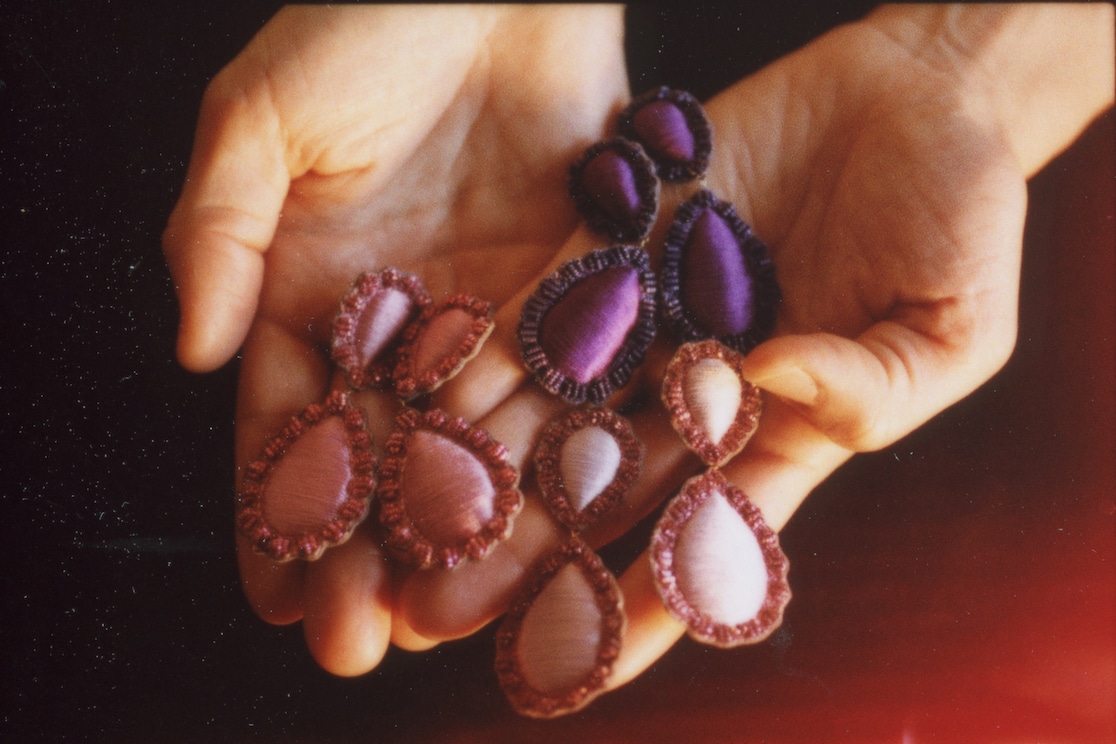 ―――I feel that the colors and warmth of Indian handmade work are connected to the world view of ARTIDA OUD.  Is that a source that is an inspiration for you?

I am really very inspired by the children of today, but one thing that will never change is the people, art and nature, and seeing a lot of vintage jewelry. For example, in the work I brought today, On the back, the shape of the Golden Wing was inspired by children. I originally made earrings in the shape of my favorite jewels in various colors.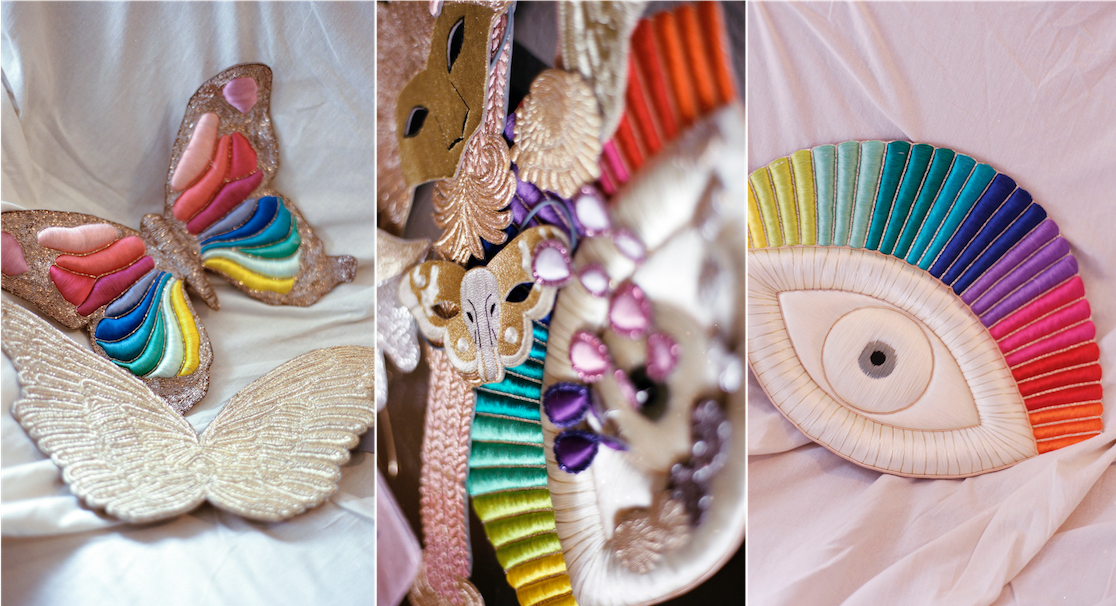 ―――Your eyes sparkle when you talk about design. Have you always loved creative things?

I always loved it, since I was a child.  I've always loved working with my hands, and sometimes sewed my own clothes by hand. What I was able to make wasn't at all fashionable (laughs). My mother was also an interior designer and a creative person who always had an inspiration board. I think my mother had a big impact in my life.


―――So you make your own products and lived in India for a short time.  What kind of country is India from your point of view??

India is a beautiful exotic country and I lived there for 8 years for work. I started to travel back and forth between Paris, India, and Japan. I like the fact that Indian people make everything by hand. For example, people can change the paint on their walls every 6 months and you will see lots of homemade furniture around. Sadly, quick mass production of fashion brands are becoming more and more popular and that old feeling of authenticity is beginning to fade.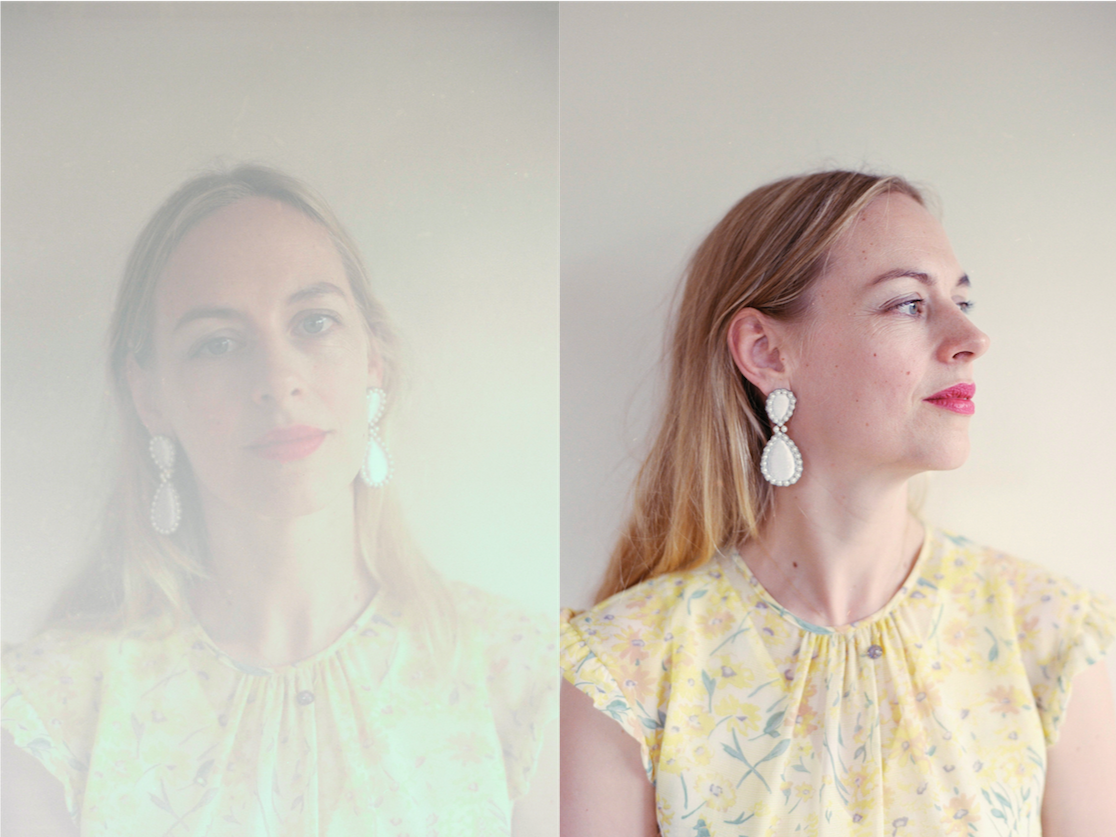 "elafonisi" dark amethyst pave diamond necklace 37,800yen (with tax)


―――ARTIDA OUD also makes jewelry in Jaipur, India, and donates the purchase price of the jewelry to women in developing countries.

Making donations is great! I think many people are grateful. Actually, I have also made donations in Mumbai, India. An acquaintance opened an art school for slum children every Saturday and so I made my donations to that school. If donations allow children to live in a better environment, that is something that makes me very happy.



Design as though you were a child coloring a picture


―――What is the moment when you fell at ease with such a busy schedule?

Of course, there are lots of times I feel at ease, like when I am playing with children, but when you are busy, you can't always feel at ease. For example, when I am choosing a color for my designs or when I am selecting a stone, that is when I am having fun. I used to paint a lot when I was a kid, and that feeling is the closest. I can get caught up in the moment and work for hours at a time.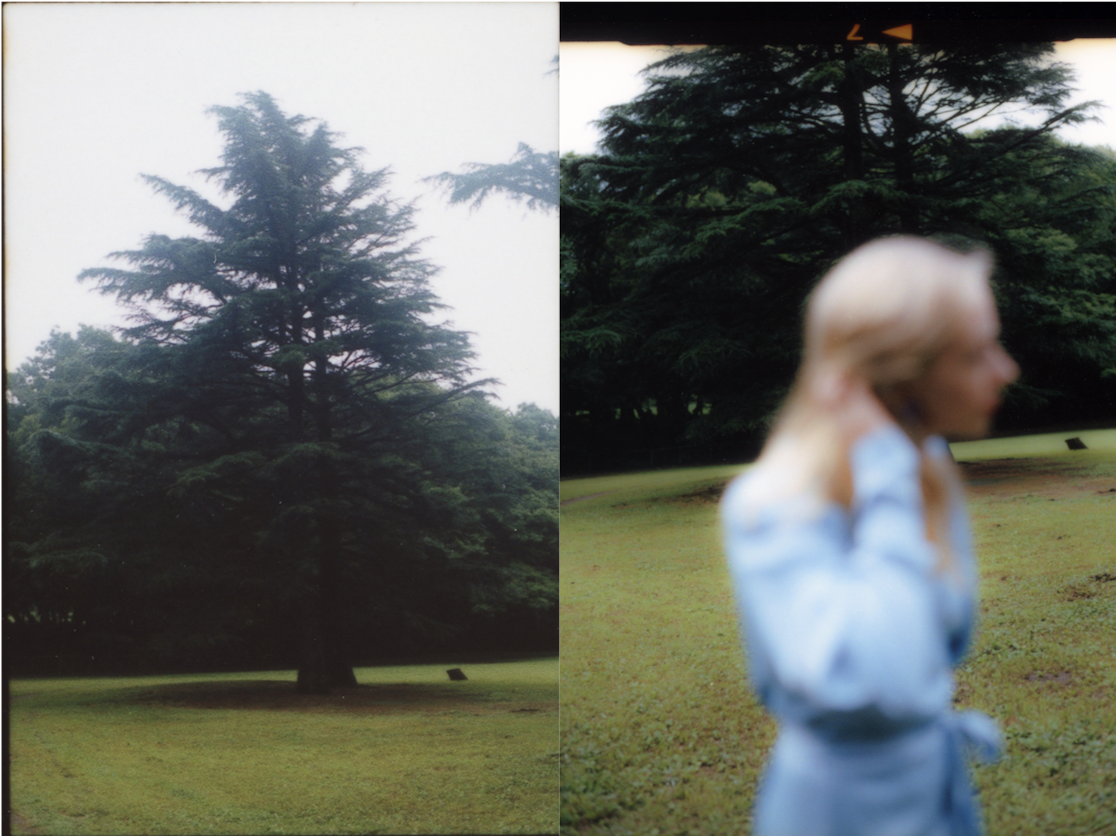 ―――What is your favorite place in Japan?

In Tokyo, I often go to Taro Okamoto's museum for coffee. The garden is a very calm place with banana trees and sculptures. I also like walking along the Nakameguro River, and I like Hayama, where I have a villa.


―――Through your work, is there something you want to say to the world?

In the past, there were lots of handmade products in Italy and Sweden. But lately, it's getting out of control because of the hassle and lack of producers, making products difficult to get ... That's why I continue to make handmade products. If things keep going the way they are, there will be a lot of copy products made by machines. I would like all people of the world to consider the background behind the product when they shop. I think it would make sense to buy something made by hand instead of a machine, so I would be happy if people understood and appreciated the beauty and splendor of handmade goods.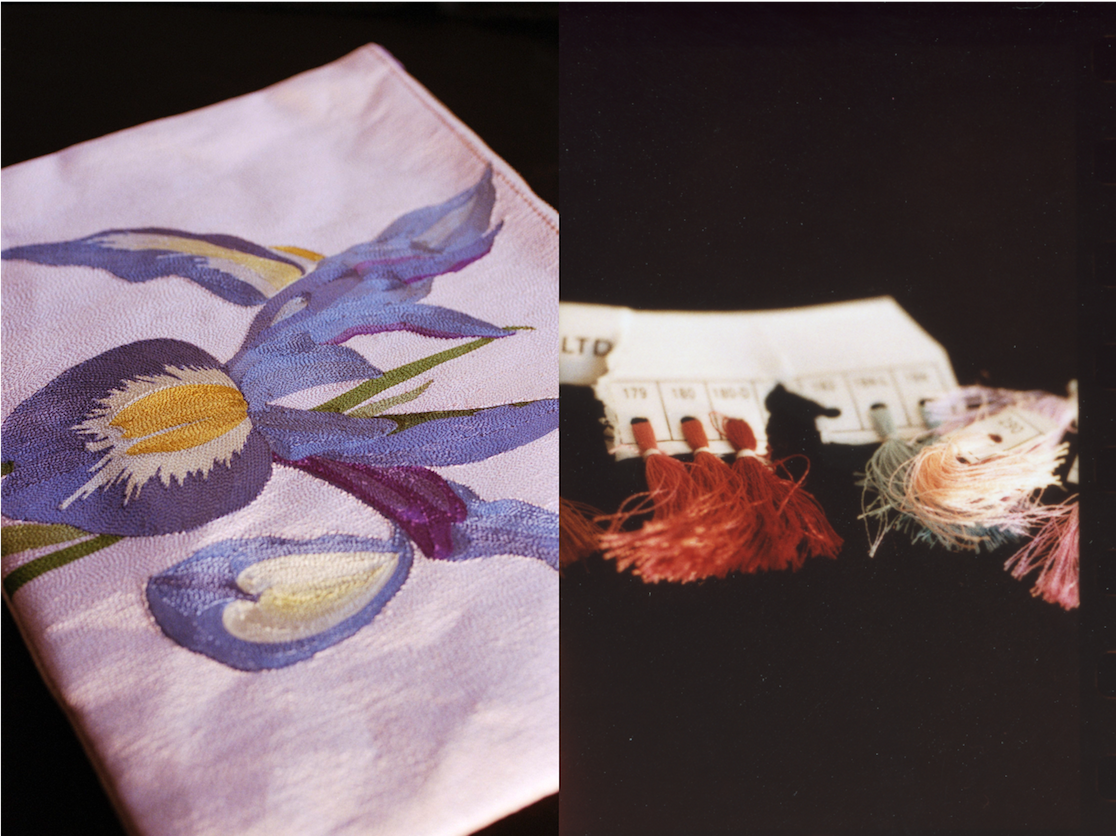 ―――Is there anything else you would like to try?

I would like to make a website. I always think to myself that I need to make one, but it's hard to make time… If I can make a site where I can sell my products, it wouldn't matter where I live and I could make my products available to a wider audience. I want to make that a reality.



Work hard every day and take care of your family. That alone is just amazing.


―――What message do you have for the women working in various fields around the world?

Don't forget to keep trying at whatever you do. In Sweden, after having a child, women work as normal. There is no difference between gender, and it is the same at home.  My husband has done an amazing job in helping out at home and took our daughters to daycare this morning. It would be great if society and the government created an environment that supports this. Managing everything is very difficult, but doing something for yourself is very important.  I went to the gym this morning (laughs).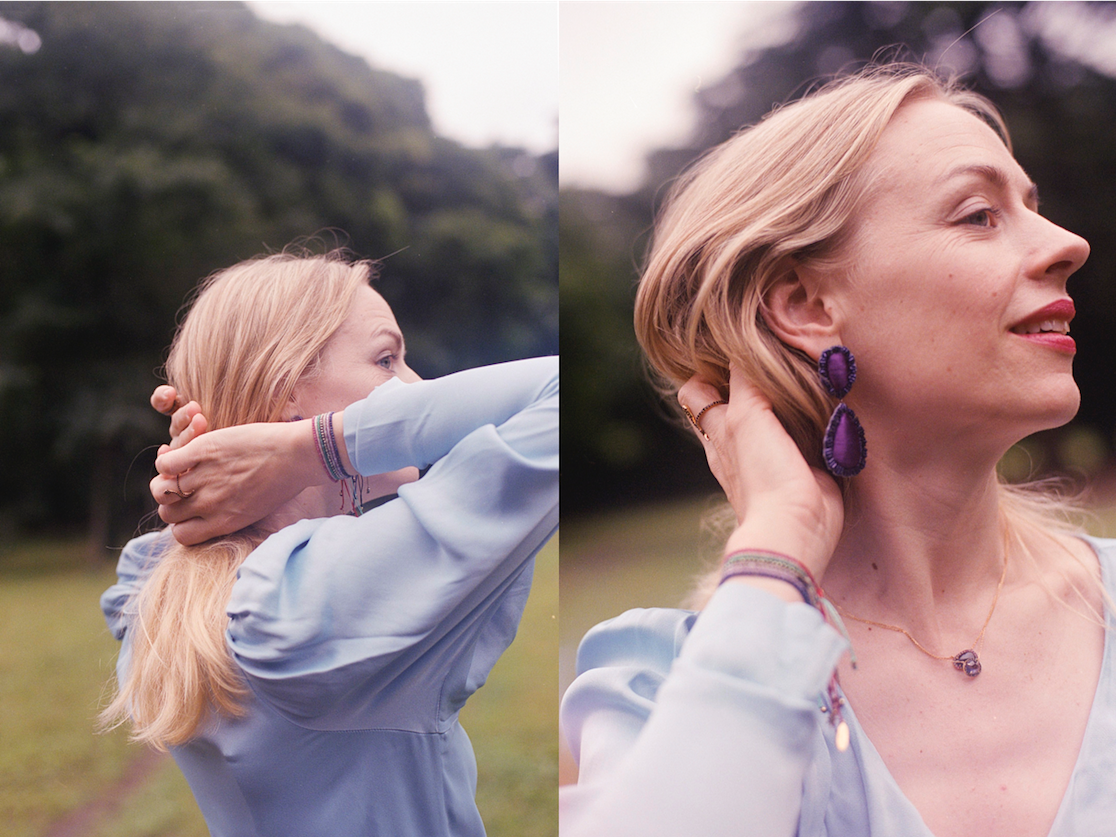 "elafonisi" dark amethyst pave diamond necklace 37,800yen (with tax) / "elafonisi" tanzanite pave ruby necklace 37,800yen (with tax)


―――The brand is based on the theme of "raw beauty". In that sense, is there a woman that you think is beautiful?

I'm not so interested in celebrities and don't see the charm.  I think the normal people who work hard every day and cherish their family are wonderful. There seems to be an option for Japanese women to choose not to work, but in Sweden there are very few women who want to become full-time housewives, and men and women are equal. I love it when I see someone who finds something they like and work hard at it. Marriage is not a goal, but a starting line with people who want to work together toward a common goal.


―――I think that "the raw beauty of a woman" also has an inner beauty.  Are there any books you can recommend that helped you get to where you are now?

I recently moved and found this book while unpacking.   She is a famous illustrator who lives in New York working on illustrations and writing, and her story encouraged me a lot.  The story is about her mother. She moved from Israel to the United States and returned to her home country Israel, divorced her husband and started a new life in New York in her 50s. Her story shows the courage it takes to start a new life, even she was the same age as my mother.  No matter what you want to do, it's never too late.


―――What are some of your favorite ARTIDA OUD pieces of jewelry?

I love this ring. I wear accessories on daily basis but this ring matches well with a marriage ring because of its natural and simple design. I absolutely love the shine of a labradorite.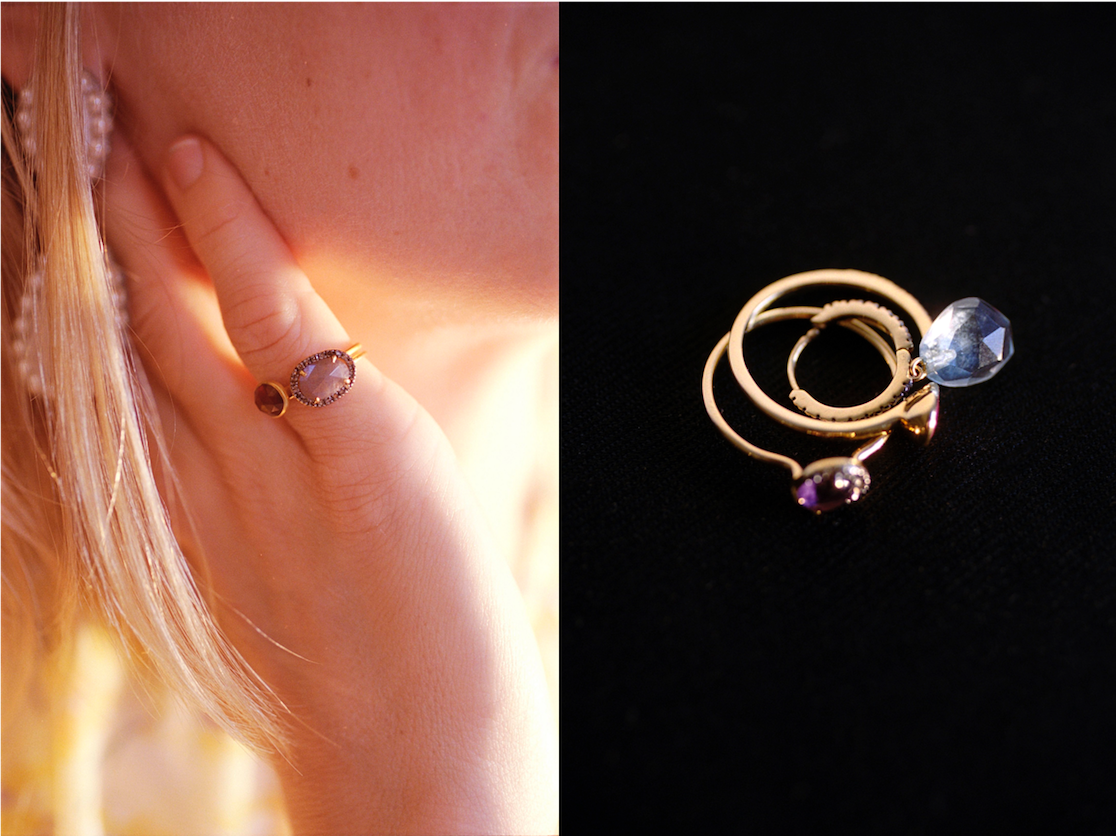 (Pictured on the pinky one the left side of the image)"eden" K10YG round small rhodelite bezel ring 29,160yen (with tax) / "elafonisi" labradorite pave diamond ring 25,920yen (with tax)
(Pictured on the right side of the image starting from the top) "elafonisi" blue topaz pave diamond mini hoop pierced earring 18,360yen (with tax) / "elafonisi" pear shape ruby pave open ring 18,360yen (with tax) / "elafonisi" dark amethyst new moon pave diamond ring 15,120yen (with tax)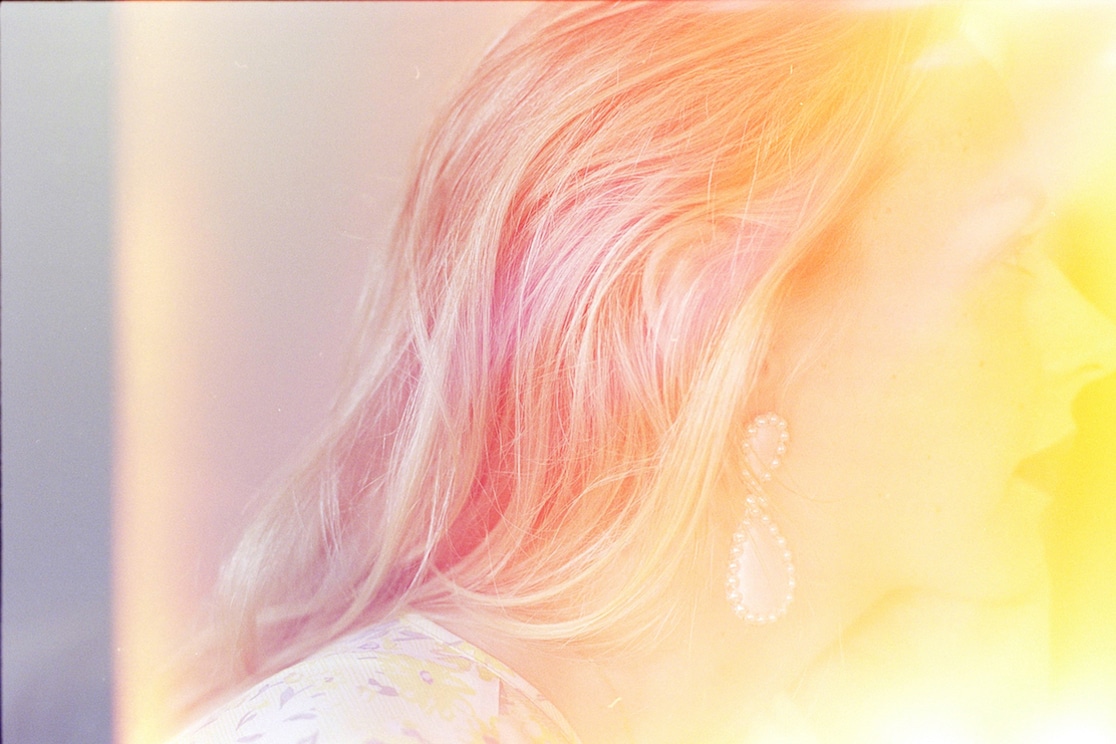 PROFILE





Sophia Edstrand

Born in 1983in Sweden.  She is an active designer of accessories branded "Sophia 203", made with India embroidery technology.  Her innocent and colorful designs are very popular.

Instagram
https://www.instagram.com/sophia203/



PHOTOGRAPHER/MITCH NAKANO

EDIT/RIDE MEDIA&DESIGN

TEXT/MAHO MORITA , HANAKO FUJITA