Prop Stylist/ Keiko Hudson
"Prop stylist"... The word may not be well-known in Japan. It means creators who illuminate products and other things and pursue unique "still life photography". Taken by Keiko Hudson, familiar things in our daily lives are suddenly tinged with vibrant colors. She was put in charge of space direction for ARTIDA OUD's launch party. We can't wait to see the world she will develop by using jewelry (it will be shown on a report at a later date). 

She quit work at a company, went to Italy without any extra baggage and broke a path as "a prop artist" in Japan. The spirit to "enjoy" everything is lying at her roots. That motto affects her statements and expression and gives off an attractive force that intrigues the people she meets. She also is endowed with "raw beauty," which is the theme of ARTIDA OUD. We asked the way Hudson about the path she has walked. 



The stage is the world and the scene is the world. 


—―—Did you study abroad in the United Kingdom after quitting the company employee life in Japan? 

I got a job after graduating from the university, but I thought it was not suitable for me. I quit that job in less than a year and studied in the UK for two years. You could say it was something like escapism. The reason why I chose the UK was that there are a lot of galleries and art institutes and I was interested in its culture. However, if I were to suddenly announce I was quitting my job, my parents would not have been very understanding. So, I decided to go to graduate school as the main reason. I majored in media culture to expand not only art knowledge but also general knowledge.

―—―How did you get to be a prop artist? 

There, independent magazines published by fashionable guys were all over the place. When I read about still life photography on them, I found it interesting because it was completely different from the Japanese way. Realizing how interesting it was sparked a dream inside me to become a prop artist. I thought the trend of prop stylist would definitely come to Japan and wanted to bring it back because there was an occupation, prop stylist, in the UK. Still life photography at that time in Japan seemed to be conservative. I wanted to try making it on my own without being someone's apprentice. After going back to Japan, I got a job again because I didn't have enough money. Working on weekdays, I took and stored my pieces on weekends and posted one of them per day on Instagram. Then, creators from other countries and Japanese editors contacted me and that kicked off my career.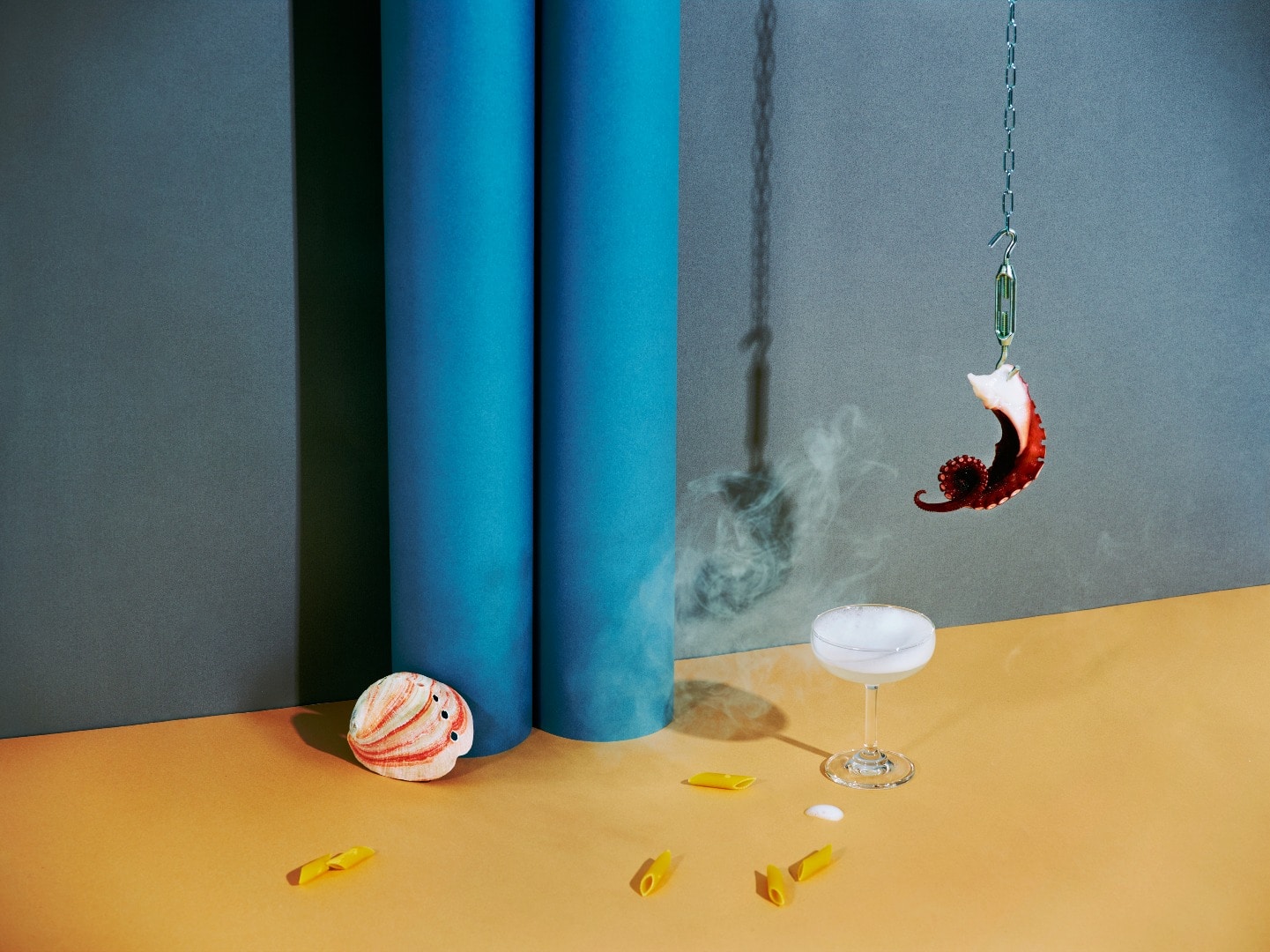 『INTUITION STILL LIFE ―感覚のスティルライフ 真っ逆さまに落ちる』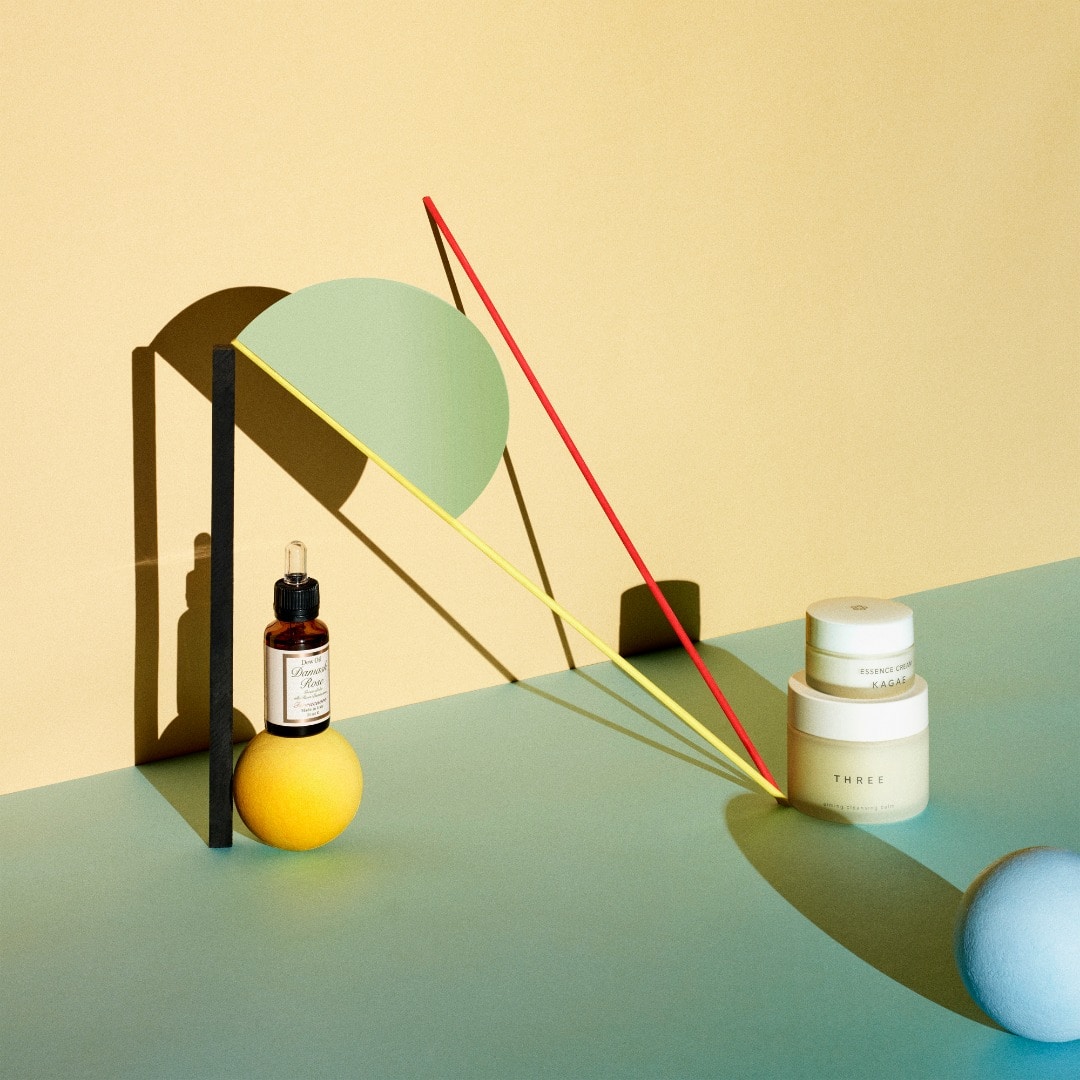 ―—―I heard you went to Italy next.  

I found a wonderful Italian photographer (Pietro Cocco) on the internet. I sent him some emails like "I'm working as a prop artist in Japan," and "Your works are amazing." He also regards my works as wonderful ones and we came to share what inspired us such as the movies and music videos we had recently seen, and so on. Although he was a professional, he said to me that he hoped we could collaborate someday. So I steeled my nerve and asked him, "Can I go train under you?" and spent about two months in his workplace in Italy. I was able to learn about how he made the pictures that had so impressed me.

―—―Have you felt the difference between Japan and other countries? 

I don't think there is big difference among countries. Rather, I deal with others not based on their nationality but as individuals—this is a unique person, this one is powerful. I always regard the stage and the scene as the world. So I didn't feel much of a gap between countries.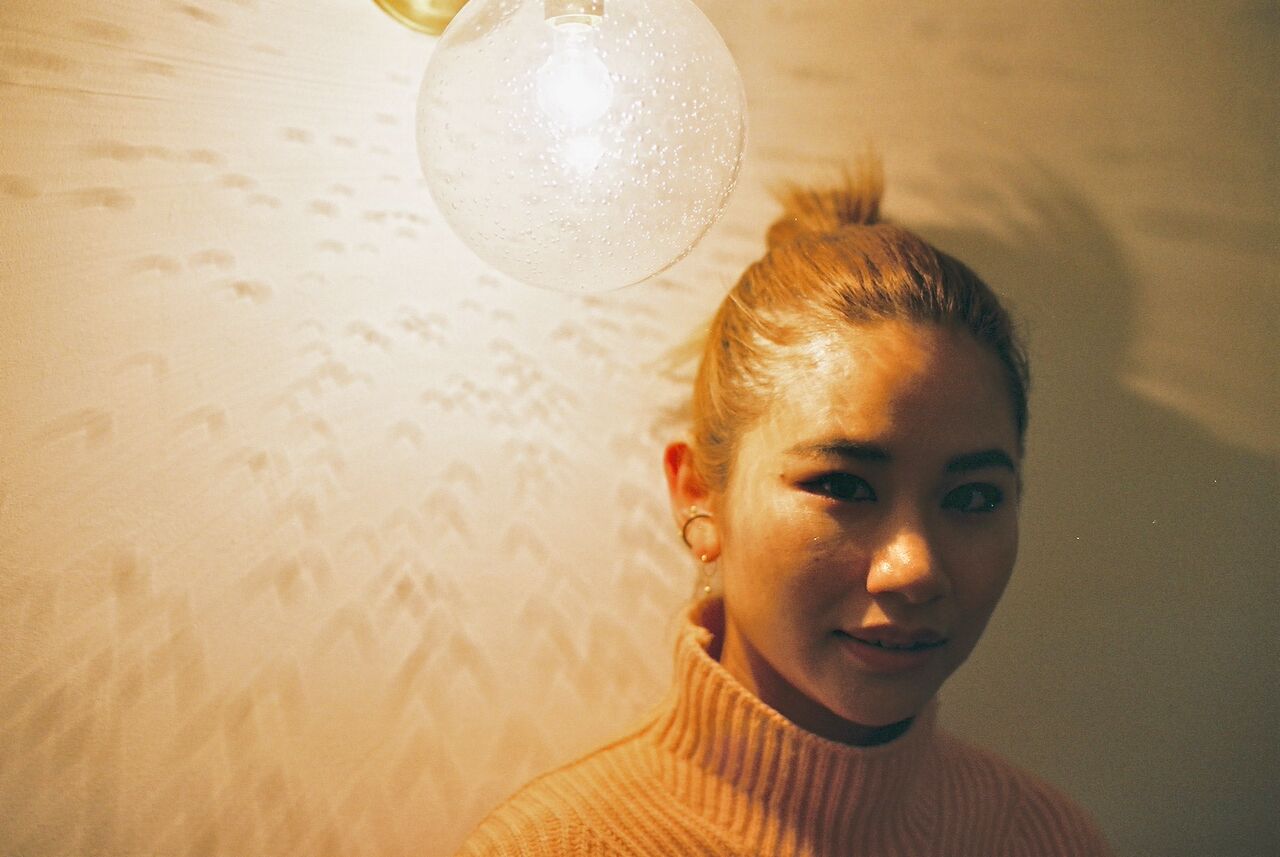 Using daily things and display an unordinary world 


——―What is the source of your ideas and inspiration?

I am thorough about combining daily things and creating an unordinary world in my works. I want to show cursed fantasy and a surreal perspective on the world. In order to do that, it is better to use daily things because I can make people think "It is scary even though it's a familiar object! How cool!" So I'm always conscious about seeing the things around me flexibly. I always observe daily life. For example, when I go to the supermarket I find that there are x kind of fruit this season and I think about using them to make interesting color combinations.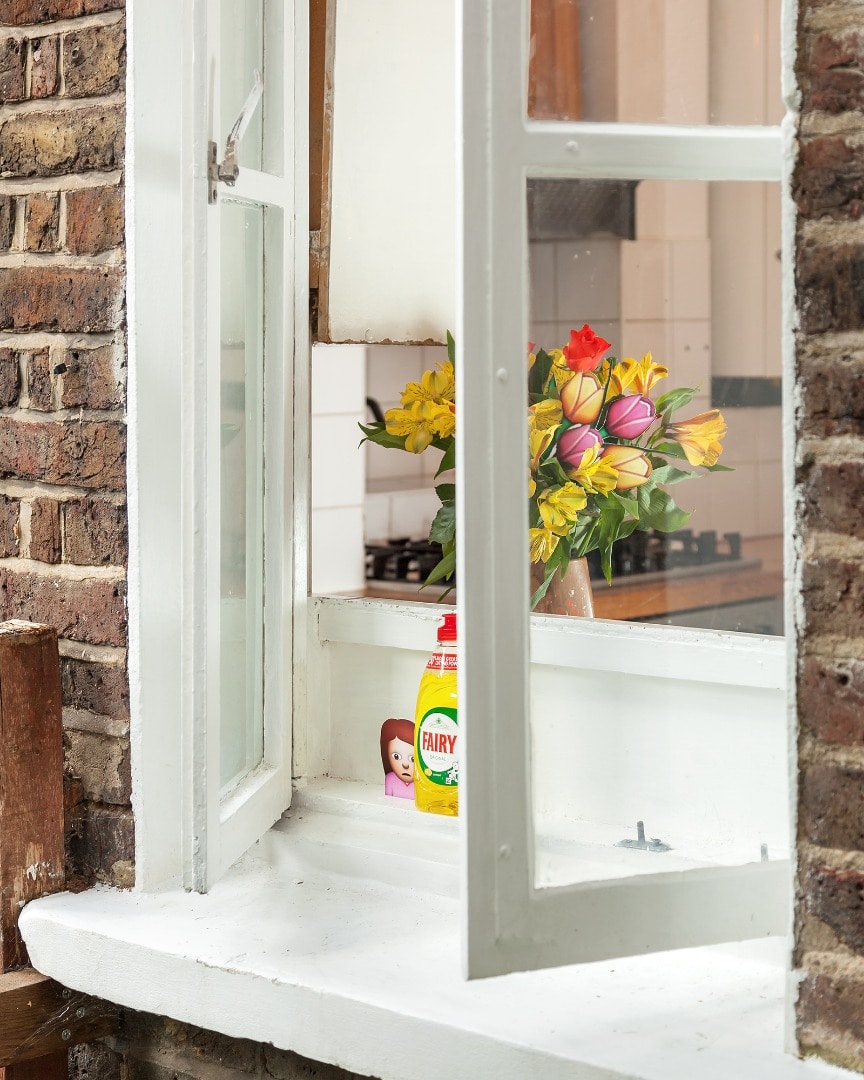 『ヽ(´o`;Miracle)』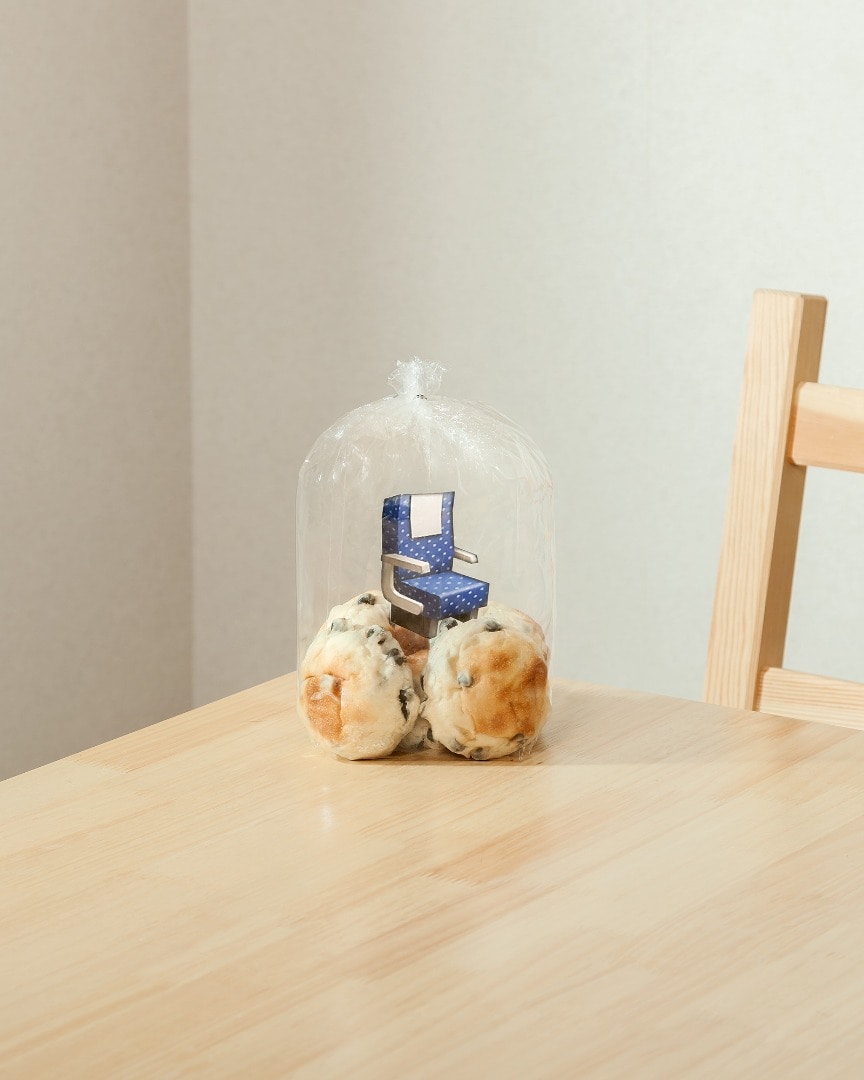 『ヽ(´o`;Miracle)』


The two pictures above are part of the series 『ヽ(´o`;Miracle)』with Pietro, who is Italian. Emoji is a global common language. We can communicate with each other through emoji without learning languages. It's really strange if you think about it. I tried to show never before seen emoji that blend into daily live. I started work in 2016. It is also interesting that some emojis I used had disappeared due to updates. I'm planning to continue this as a project to and take it to various countries. We are talking about holding an exhibition when we take a number of pictures.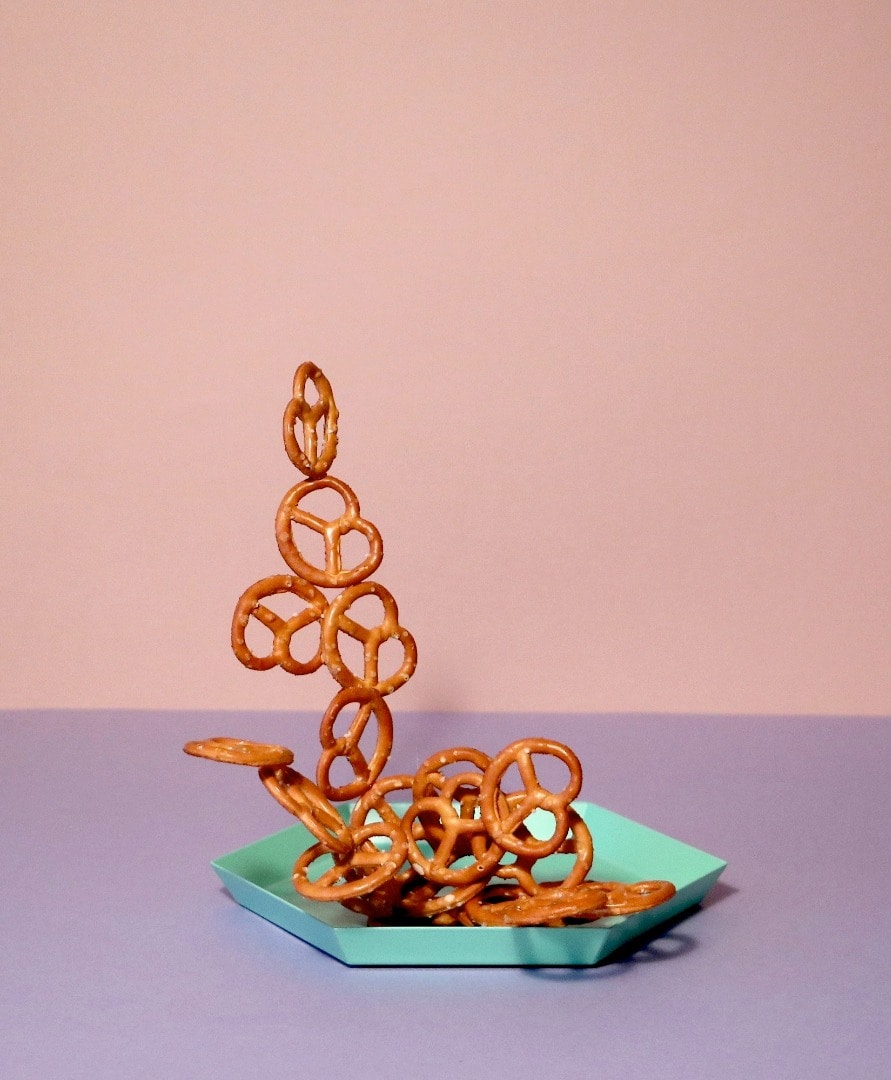 『Ikebana balance study1(2018)』


I practiced the Sougetsu style of flower arrangement in my 20s. There are some basic rules regarding the positioning and flowers used for each part of the arrangement, those being: "shin", "soe", and "hikae". Shin can represent heaven, truth, or the sun; hikae can signify support or the earth. The third piece, soe, is in the middle, and represents the moderator between heaven and earth; man. As long as you follow the basic rules, you're sure to create a beautiful unity between each part. When taking pictures of the arrangements, you have to consider the balance on even a small scale, so this sentiment is important to me. Flower arrangement and #ikebana is trending overseas as well, so some of the basics aren't necessarily upheld. Personally, how I create my arrangements is closer to the style popular abroad, but I follow the rules regarding the flower components and think of the balance of the piece from a Japanese perspective. I want to create something that is found interesting internationally as well as in Japan.



I want to change Japan's Visual Culture.


―――Is there anything you place importance on when creating a piece?

First of all, having fun! I believe that if I don't enjoy what I'm doing, I can't create a good arrangement. Of course I get confused and don't know what I should do next at times, but those challenges make it all the more satisfying when in the end, I completed the arrangement I had been imagining, and I can think to myself "What a fun day today was!". I'm a prop stylist but I have a strong feeling that I'm always working on a single picture.  "Create incongruity with artwork". I want to communicate every bit of that feeling together with my team.

―――What message do you want to send through your work?

To put it simply, I want to change Japan's Visual Culture. In London, there are a lot of successful prop artists from the same generation and masters of the craft, and you can interact with their works in everyday life. In Japan, there's a power that in times engages or refrains in the suppressing of things that stand out, which can be comforting at times, but I want to make something that can be seen by the eyes of as many people as possible and make it interesting, too.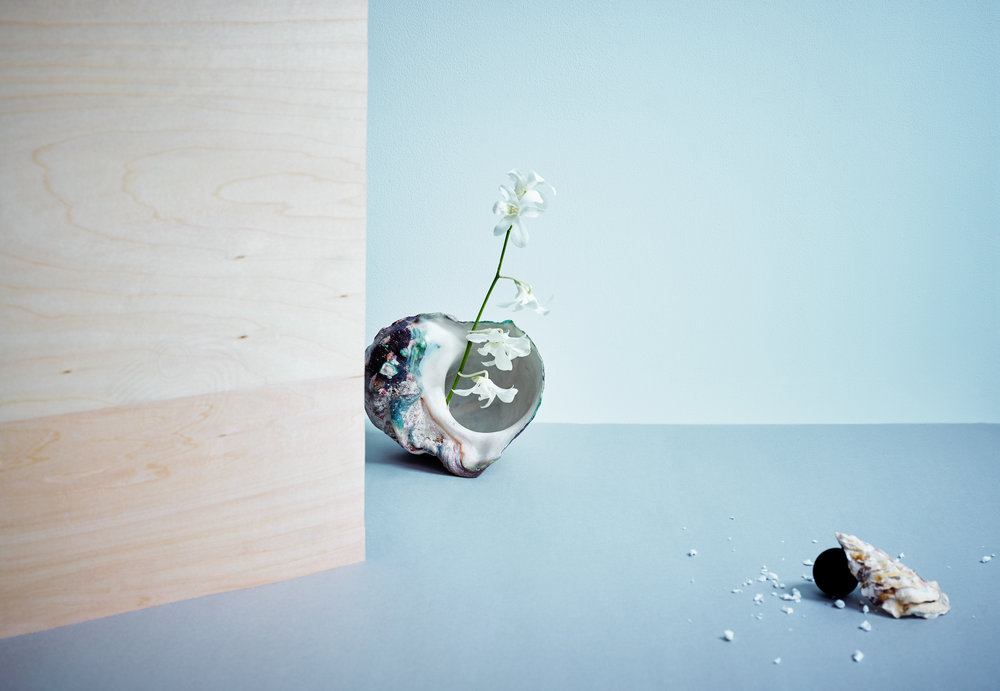 『INTUITION STILL LIFE ―感覚のスティルライフ ひそひそ』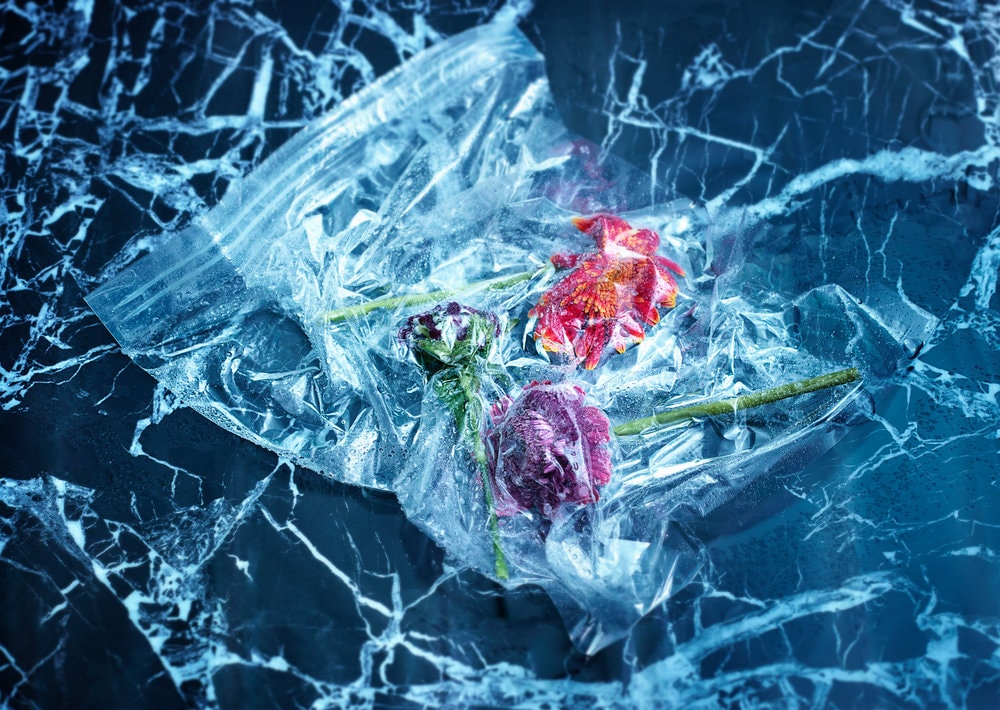 『INTUITION STILL LIFE ―感覚のスティルライフ 泣き崩れる』


―――Do you have any dreams or something you want to accomplish in the future?
I actually have 3, is that okay (laughing)? First, I want to work with the Olympics! I'm very lucky to be able healthy enough to work, and surrounded by chances at the time when the Olympics will be held in Japan. I experienced just how crazy the city gets when I experienced the Olympics while in London. I'd love to be able to share in some of the success that the Olympics can bring to an area.
Second, I want to work with the photographer Takashi Yasumura. I especially like the series [Everyday Life-ness] from 2005. In practically every picture, the balance of color, light, area, blank space, and things is really the "ultimate" in still photography. Mr. Yasumura is accomplishing everything that I dream of doing with my own work. Even looking at the works on a large screen at an art museum, they're amazing. I'd really like to take a month or so off of work, and be able to study under Mr. Yasumura. I'd love some insights to his point of view, portrayal of the subject, how to capture the scene, and of course the atmosphere of the whole shooting process.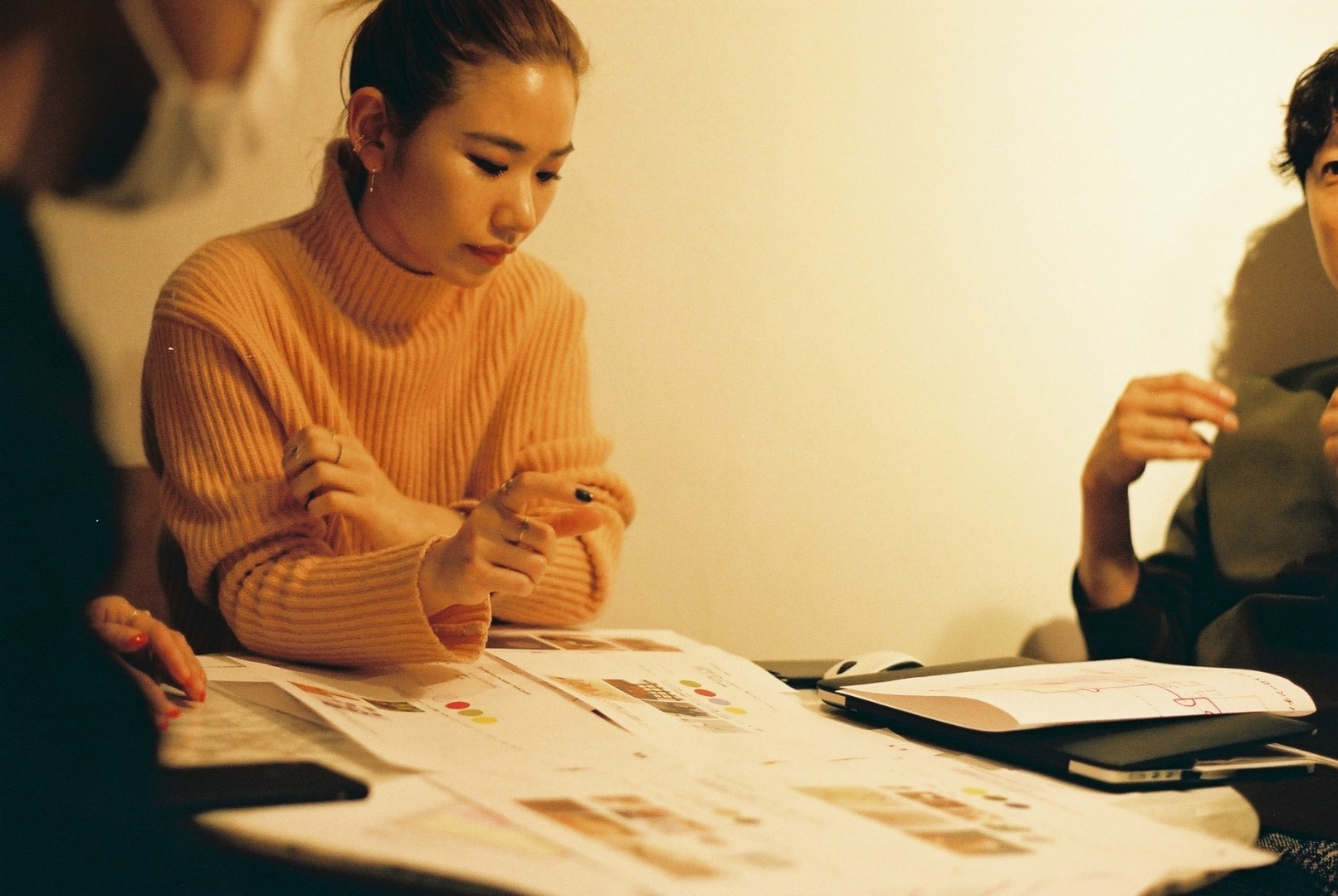 Grow by meeting with people


―――The theme of our brand is [raw beauty = no beautiful decorations, just the natural beauty of women]. Internal maturation and how it brings out the appeal of people is an essential element. KEIKO, could you please tell us beliefs or words in particular that you hold dear?

First and foremost, art is creating yourself. You can flip a switch that you can't really turn on in everyday life and be more touched while learning about the world and yourself as well… I really think art is what made me grow. Also, no matter how much my situation changes, there are some words that still impact me even today. My middle and high school principal told me, "People grow by meeting with other people". A boy raised by wolves has the body of a human, but his heart and abilities are far away from a human's. The message is that just like that, you are raised by the people that you meet, and are formed into a person. Every time I think of these words, it really makes a feeling of gratitude towards my team members well up inside of me.

―――Please tell us about any ARTIDA OUD items that you like.

love earrings, rings, and bracelets so your fair prices are really convenient for me, especially when you have so many varieties to offer. It's also great that I can get them online. If I go to a shop to look for earrings, It's tough to get a good look at them all together, so It's really nice to be able to look at the jewelry online. I can change them from season to season and they're also perfect as gifts.  With the piercings and rings it's easy to combine them in layers so I also think more women will be able to have fun with jewelry. I used to always wear something big because I couldn't find anything delicate and cute. While it's a bit flashy, the snake motif in some pieces is delicate enough that I feel I can definitely find something I like within this brand.






―――Please give a message to all the women working hard in various fields out there.

Enjoy your life ! When you're having fun, people want to be around you and help you with all sorts of things. People will think "I feel more energetic around this person, and I'm sure we can have fun together!". When working, of course there are times you feel nervous, but that is just another form of excitement. I want you all to enjoy that aspect of your work, too.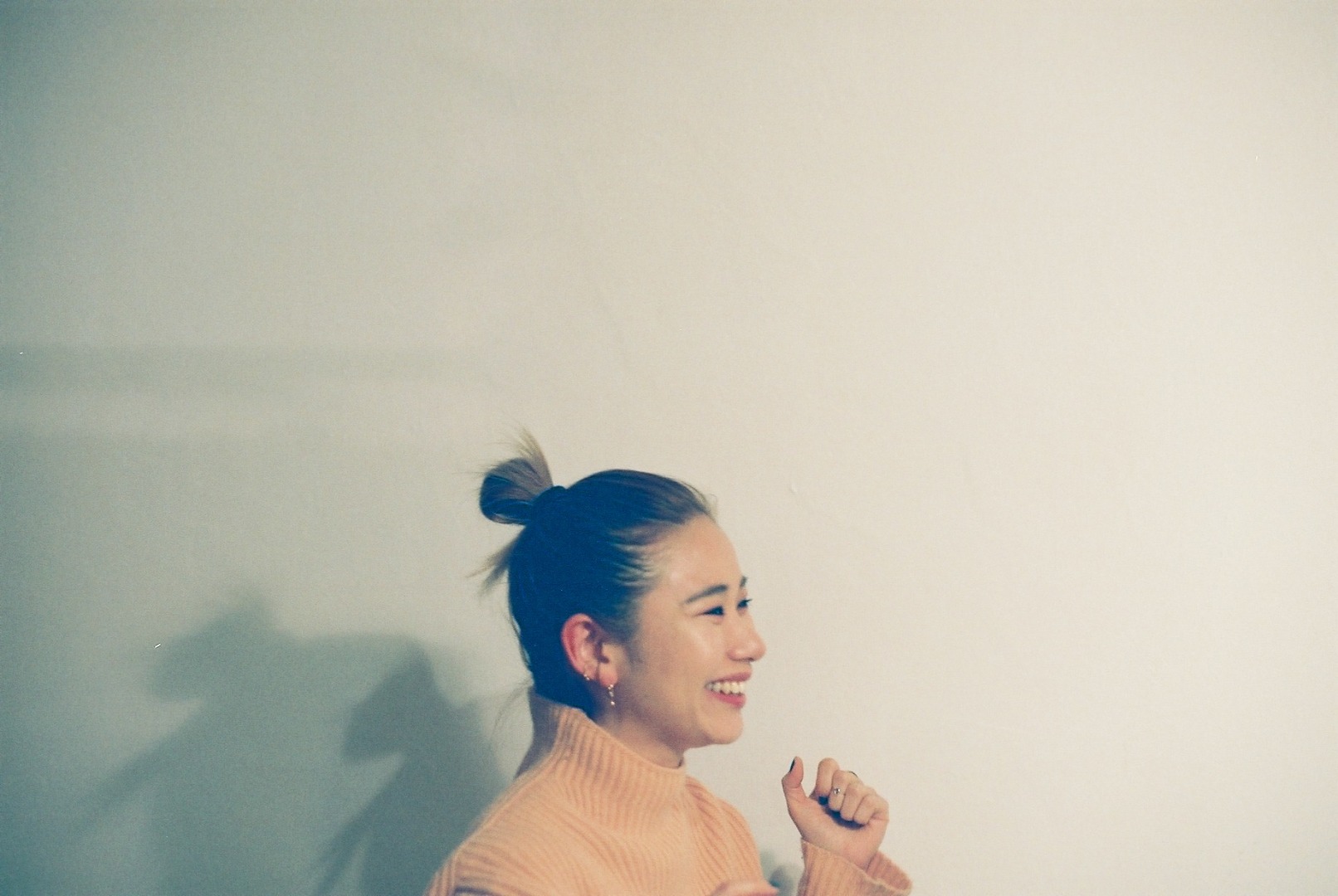 PROFILE

KEIKO HUDSON






A Prop Stylist, Artist. Specialized direction as well as set design, prop styling of still life visual production: fashion, cosmetics, food. Along with advertisements and magazines, visual direction and styling of business social media. Using props full of the essence of everyday life to create a balance through the arrangement between objects and change them using her unique intuitions, creating an extraordinary worldview.
https://www.instagram.com/keikohudson_/?hl=ja



PHOTOGRAPHER/SHIORI IKENO

EDIT/RIDE MEDIA&DESIGN TEXT/HANAKO FUJITA










(From the top)
"grain"K10YG multi studs earcuff ¥11,000+tax
"lotus" diamonds earcuff ¥12,000+tax
"grain"K10YG stud swing mini hoop earring ¥9,000+tax




(Left hand. Top of Middle Finger)
"jardin" K10 pear-shaped tanzanite ring ¥18,000+tax
(Right hand. Bottom of Middle Finger)
"lotus" full eternity diamonds ring ¥17,000+tax
(Left hand. Index Finger)
"evil eye" K10YG london blue topaz ring ¥25,000+tax

(Right hand)
Referenced Merchandise