Model・Actress / Serena Motola
Clear winter air sparkles quietly.
As she stood there, the light shimmered for a second.


― Light ―


The light of the sun is called "white light".

It literally refers to a "light source that emits white light," and when white light passes through a prism, the rainbow with seven colors of red, orange, yellow, green, blue, and purple shines brightly. The light of the sun contains all these colors.


The color is the wavelength of light.
Four years after ARTIDA OUD was launched, I met her again, whose motto is "I keep my memories in color".


I would like to tell the story of ARTIDA OUD so far and deliver the current voice of Serena Motola, who is not only active as a model, but also as an actress, and she has even produced an artist book by herself.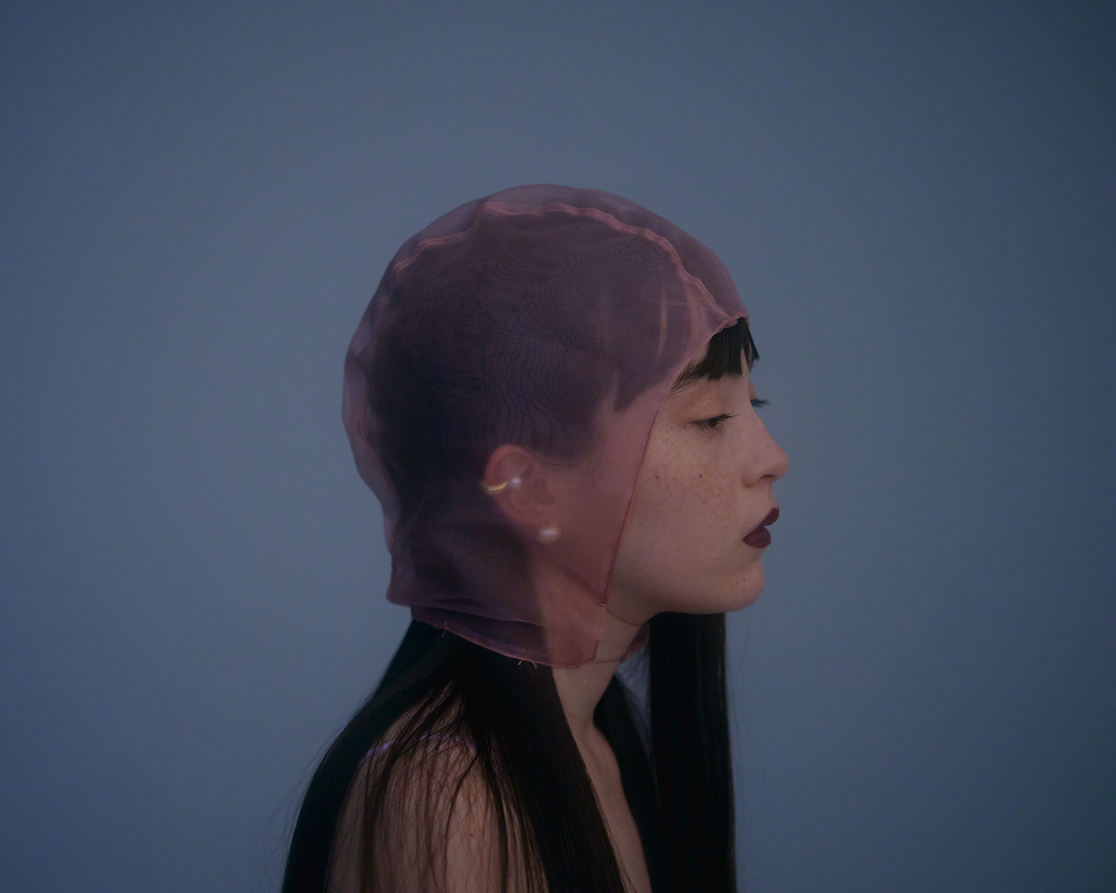 Colors awake the memory


She is 23 years old now. The last time I met her, she was only 19 years old.


When I asked her what has changed in the last four years?


After thinking for a while about the time that has passed, the answer she gave me was "Something seems to have changed ...but nothing has really changed".


"The part that hasn't changed is, for example, I have always been sensitive to color. For fashion as well, I decide on clothes to wear depending on the color of the mood of that day, and I found myself keeping the memories in color."


How can the colors remain in your memory when there are various factors such as fragrance, words, and temperature in the events happened in your life?


"I asked my mom, 'what was the pink restaurant I went to?', and it feels like, 'when I wore the clothes of that color'. I vividly remember the small earrings shining blue."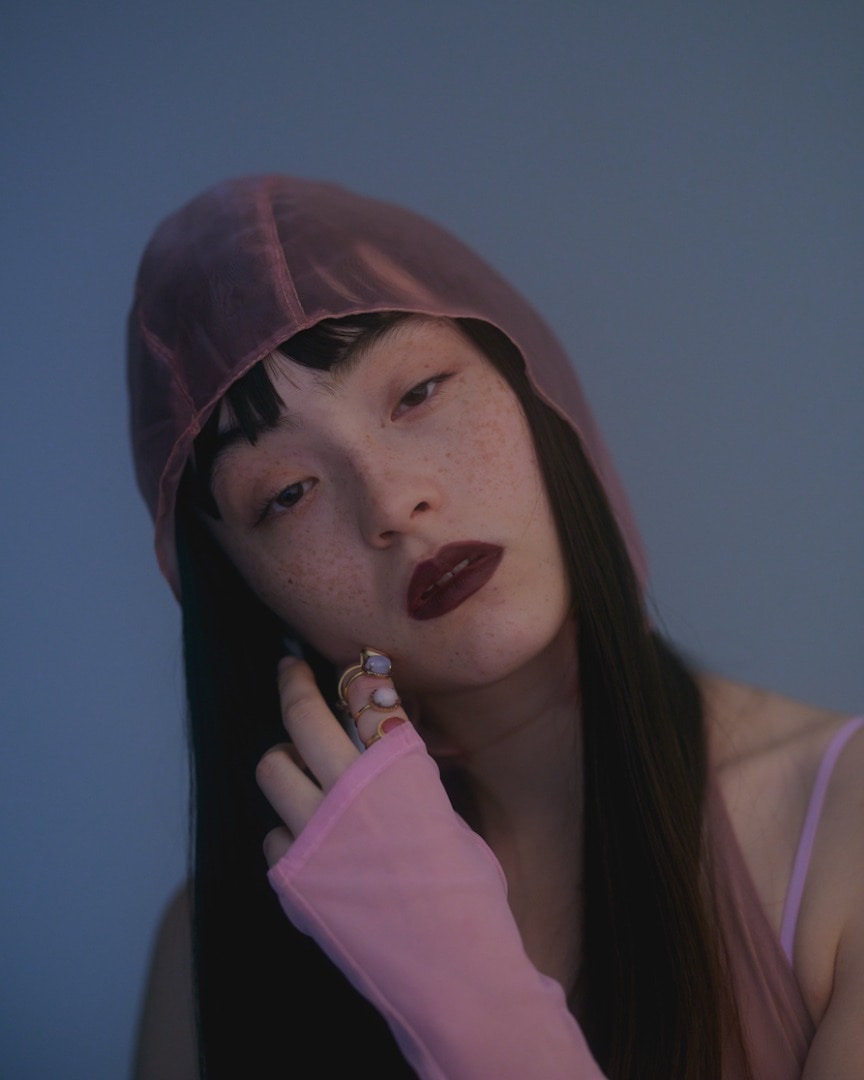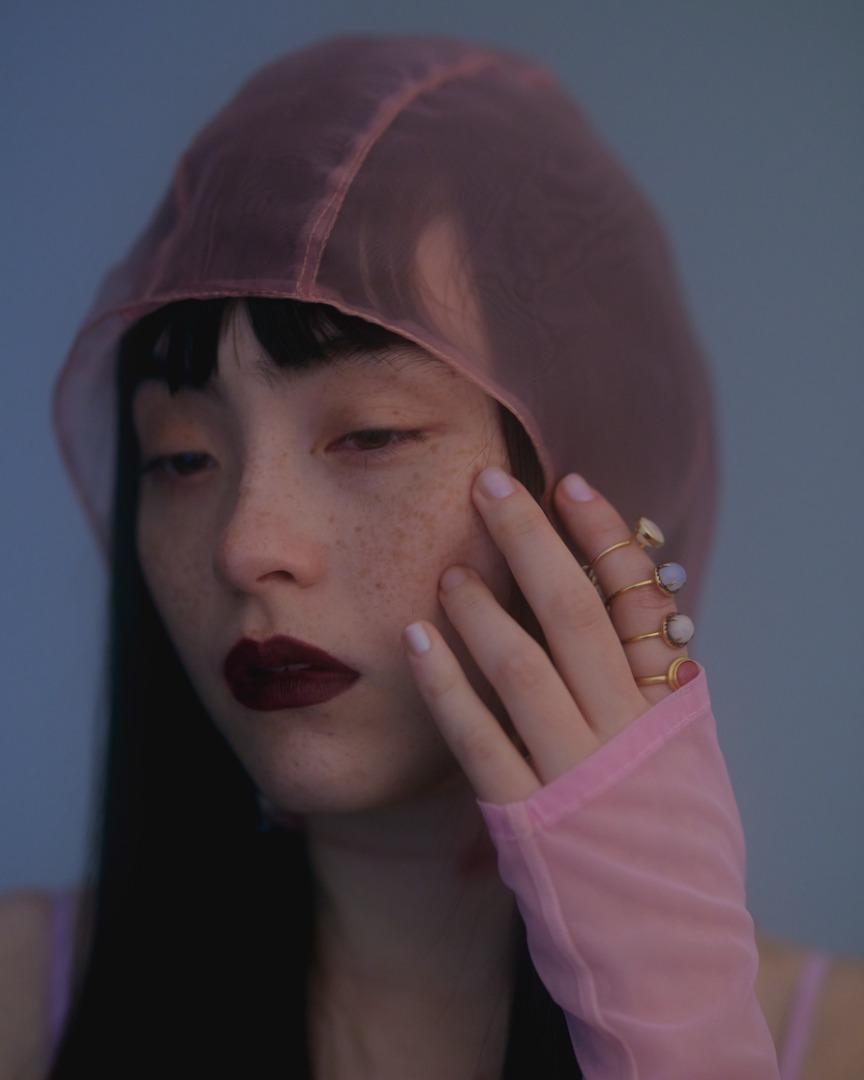 The jewelry of ARTIDA OUD is mostly made in Jaipur, India. Diamonds, emeralds, tourmalines, rubies, sapphires ... It would be great if colorful, small but beautiful jewelry could be etched in someone's memory, not just yourself.


When I came to the studio, only one of her nails was painted red.


"My favorite color is red. I feel like I'm getting energy from red."


In fact, red is considered to be the first-ever color used by humankind. It's easy to get natural pigments of red, and it adheres to the skin and walls without fading. It is a color that has influenced people over time.


"I have been told that I am the color of orange. It's like the color of the sun or the sunset."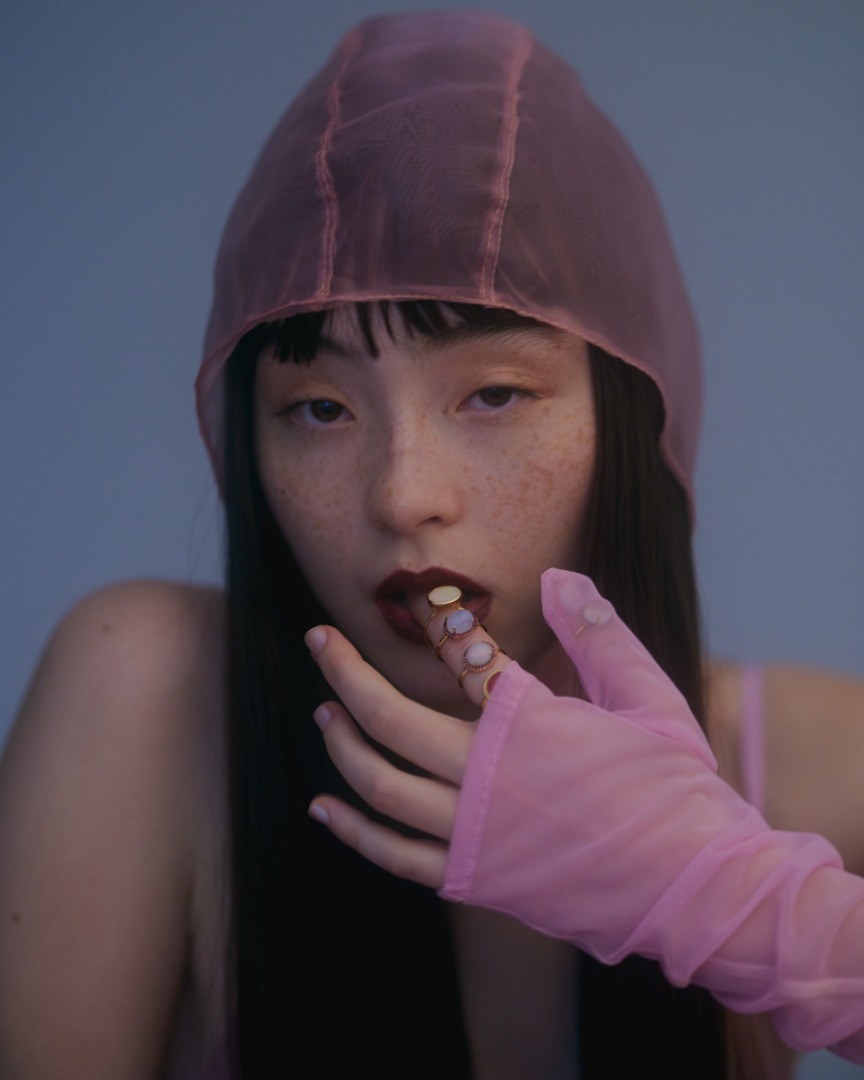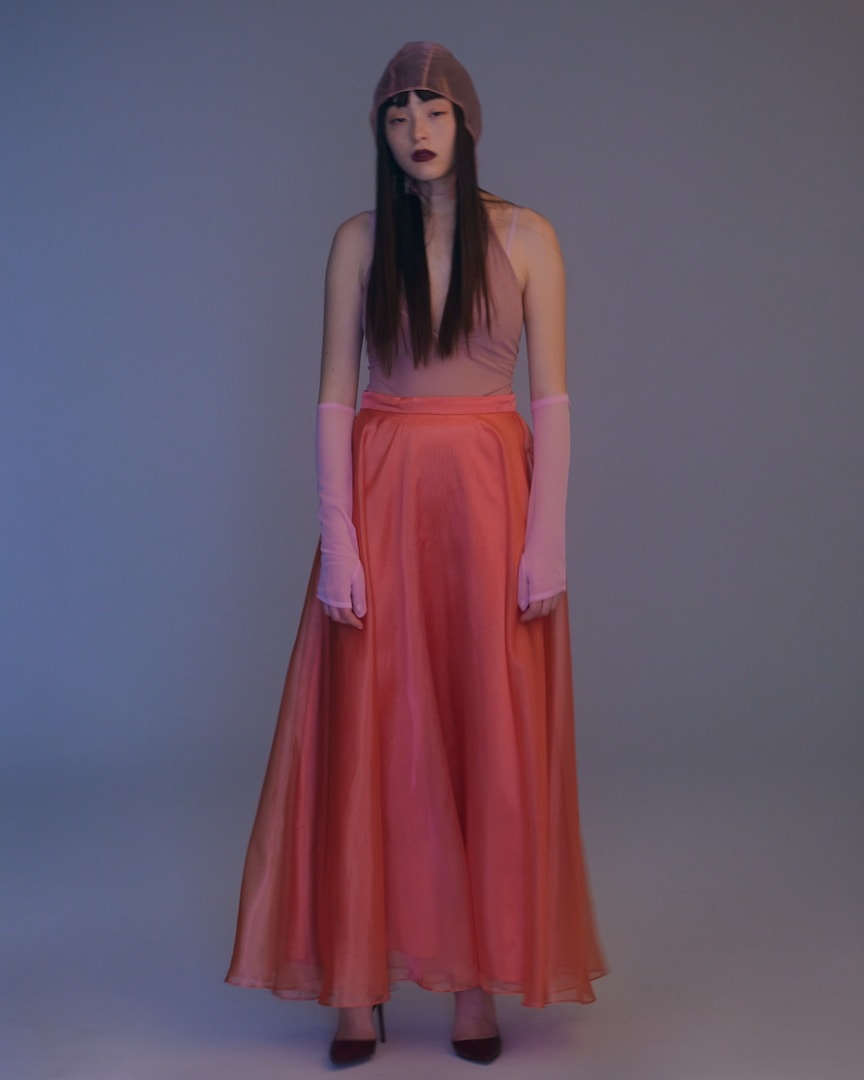 Last year, you co-produced your own artist book "SERENA MOTOLA." with the creators you admire. Is there anyone who would like to work with next?



"Berlin based photographer Miriam Marlene Waldner. The colors of her photos are really amazing. I bought ZINE, and it was delivered in a cute envelope with a sticker on it. It's a treasure. "


Have you ever been inspired by someone's expression?


"Of course. Laura Lee, a member of a band called Khruangbin. She is very cool and I admire her so much that I even went to buy bass together with my friend (laugh)."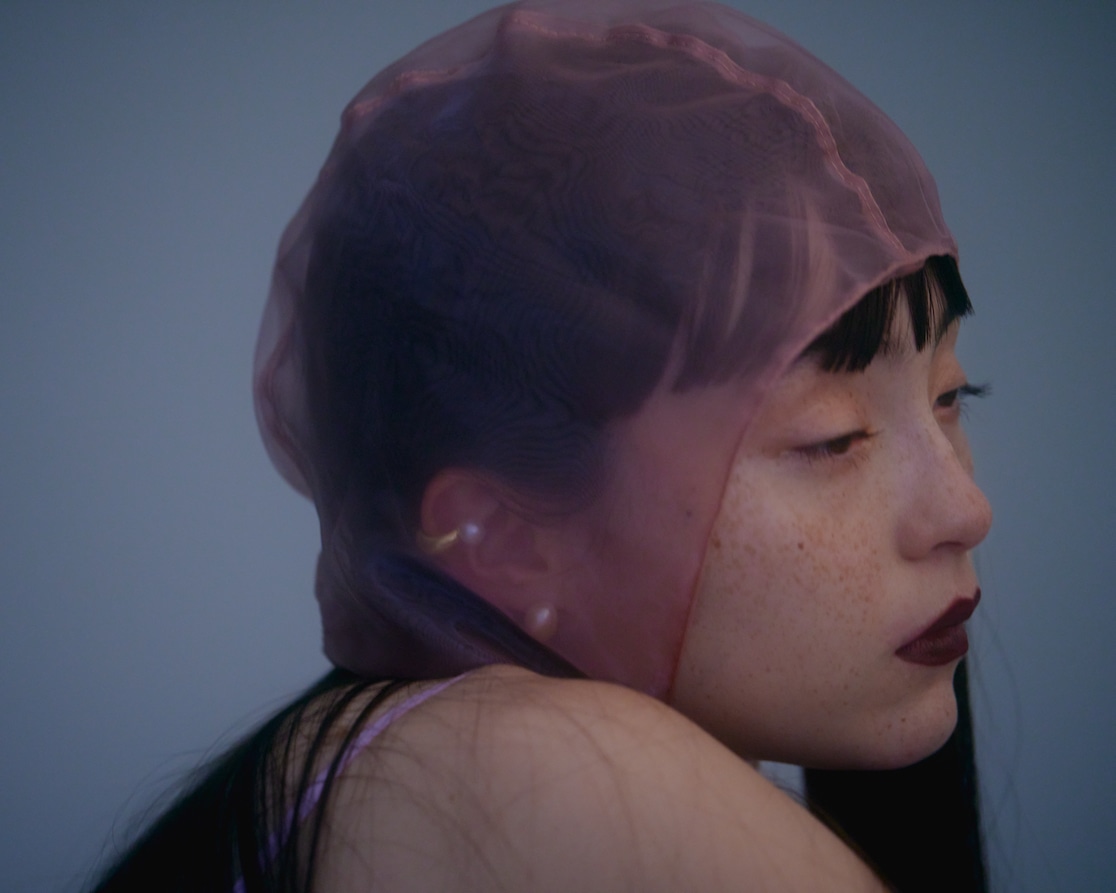 Overlook the desert at the foot of a mountain from the snowy mountain peak. Take a long journey


ARTIDA OUD has travelled a "long journey" from the Mediterranean, crossing the desert and the Eurasian continent to this far east land, and the inspiration gained in each region was incorporated into jewelry to create a story. I asked her what scenery left an impression on her while she is active worldwide.


"I love traveling too. If I wasn't in my current job, I would have been a traveler. The Palm Springs Aerial Tramway in LA was the most unforgettable sight I have ever seen in my life, as well as Salvation Mountain, which is a colorful and happy artwork in the desert."


It is known as a homage to God contained the message "God Is Love."


"There is nothing on the way there, just go along a straight road in the desert and climb the mountain by a ropeway. The top of the mountain is covered with snow! At the foot of the mountain is the desert and is very hot, but the top is cold and snowy. I was really surprised to see such a mysterious landscape. I remember the orange color of the desert and the white color of the snow."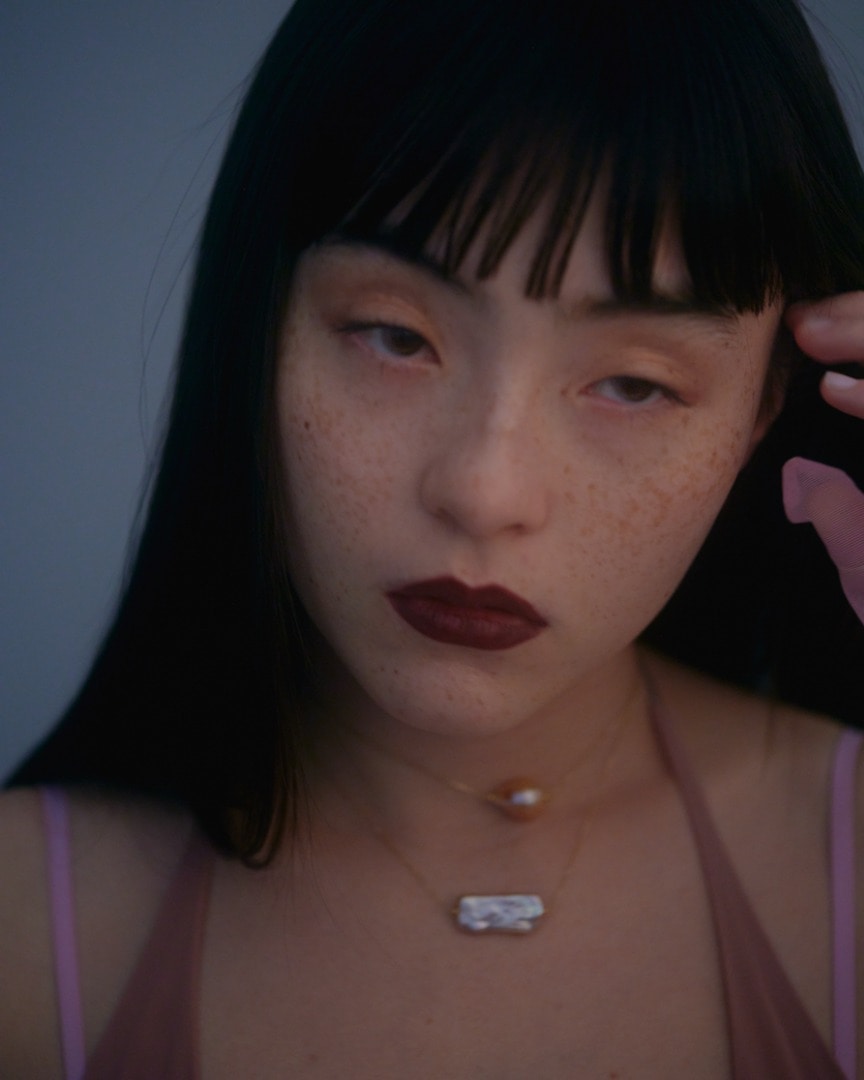 Born and raised in Tokyo. She is always attracted to the beauty of nature and wants to climb the mountain someday.


"I really like the Swiss movie 'Mountain Bonfire', which was produced in 1986. It's a story about a family living in the mountains of Switzerland. It is not a cheerful story, but it's simple and quiet. The images of the mountains and the family living there are very beautiful. It may be the movie touched me the most in my life."


The most beauty is to be as it is


ARTIDA OUD has put forward the idea of "raw beauty", and the characteristics of each stone, such as the color, the uneven shape and the inclusions, were carefully designed and used to create unique pieces of jewelry. What does she think of "raw beauty"?


"I think it's the most beauty is to be as it is. Those who are truthful and who act like themselves. When I stand in front of the camera, I think about nothing and just try to be who I am. In this way, I feel like I can show my truest self in front of the camera."


The visible beauty is not everything. Internally, there are words that have helped me grow and learn.


"I have a personality that cares too much about various things, and I am always dwelling on the things I care about. I was once told that 'people won't remember the tough or sad things when they die, so just forget about it and move on.'" That's true. I was refreshed and felt like I have let go of things I didn't need. With those words in mind, I can move forward."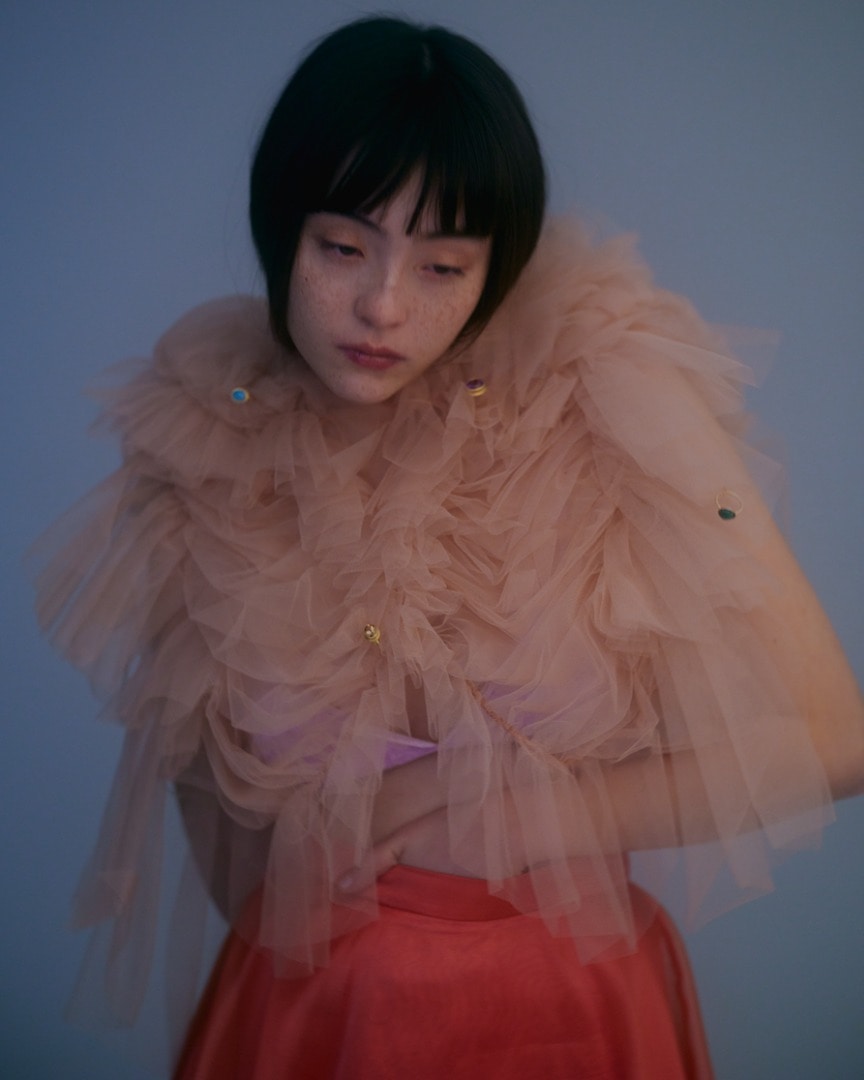 "I am" Donation that you can share your heart with someone


ARTIDA OUD started a donation program called "I am" which has been envisioned since its launch.


It is a program that allows you to make donations of ¥ 1,000 by purchasing the target item to the desired destinations for the medical support, developing country support, forest conservation. The target amount was collected, which led to the construction of a school in India.


"It's amazing to build a school. My mother used to be engaged in the African refugee camp when she was young. Her jewelry box is filled with the accessories she bought and received in Africa. They are really cute. I have so much respect for my mother's ability to take action and her kindness."


"I am" also includes an "opnner" tattoo sticker, which is designed by Kaho Iwaya with a message incorporated in it. The Jewelry items have helped women in India find employment, and colored stones are available in a variety of colors. Wear the color you like or an item incorporated a message filled with your feelings, those are the things we can do for others.


"I've always thought that the tattoo stickers of opnner are cute. I want to know and think properly about what I can do about social issues. I don't know the answer yet, but I really have a desire to do something. "I am" is nice because it's easy for us to start to do something for others, and it feels great to be able to share your heart with someone, not just yourself. "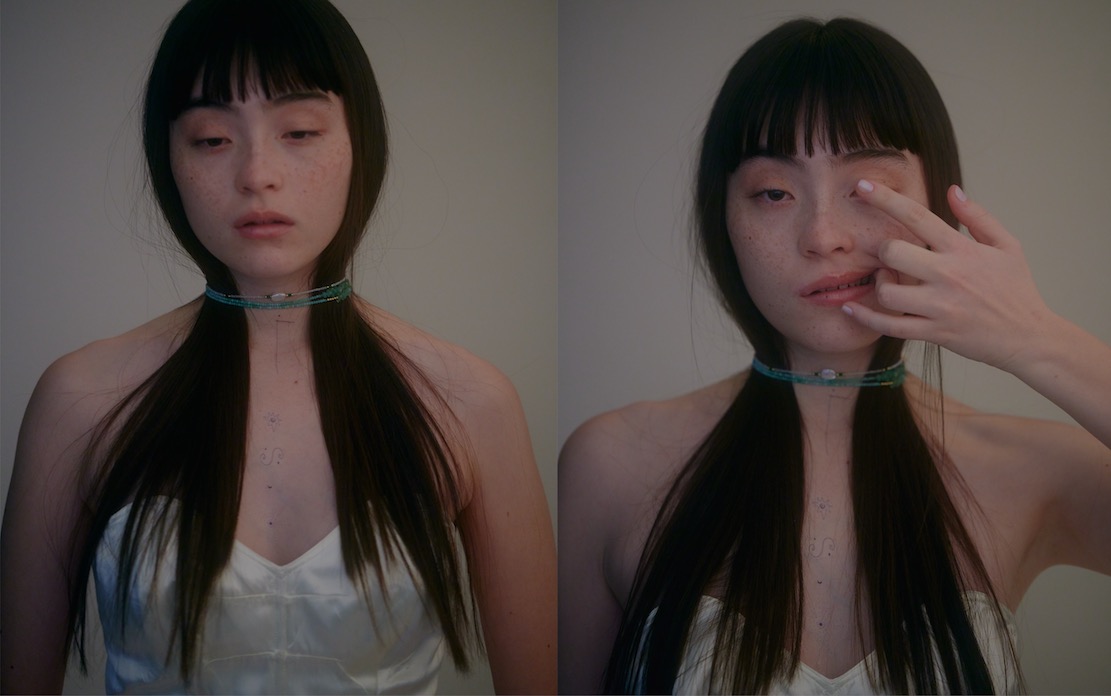 In the dazzling street of Shibuya. ARTIDA OUD POP UP SHOP opens at Shibuya PARCO


ARTIDA OUD will open a POP UP SHOP at Shibuya PARCO from Friday, February 18th to Thursday, February 24th, 2022. As she said at the beginning, there are certainly things that "seem to have changed, but have not really changed" in the streetscape that has changed with the times of Shibuya. What kind of place is "Shibuya" for you?


"I often come here both at work and in private. There is a shop I visit frequently, where I meet friends and encounter various kinds of people. It's also a place where I can feel at ease and comfortable. I want to go to the skate park to challenge roller skating".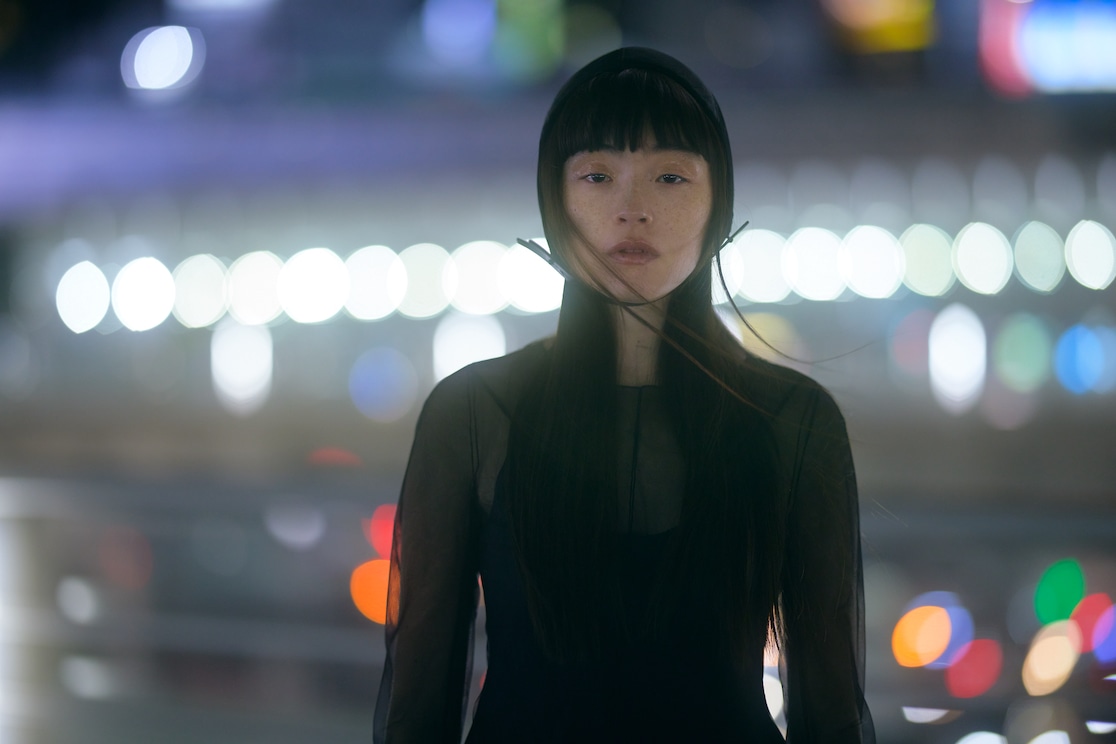 Go beyond the dazzling light.


"I'm going to PARCO's POP UP," she smiled, changing into her costume and started shooting.


The spring full of light is coming soon after a long winter.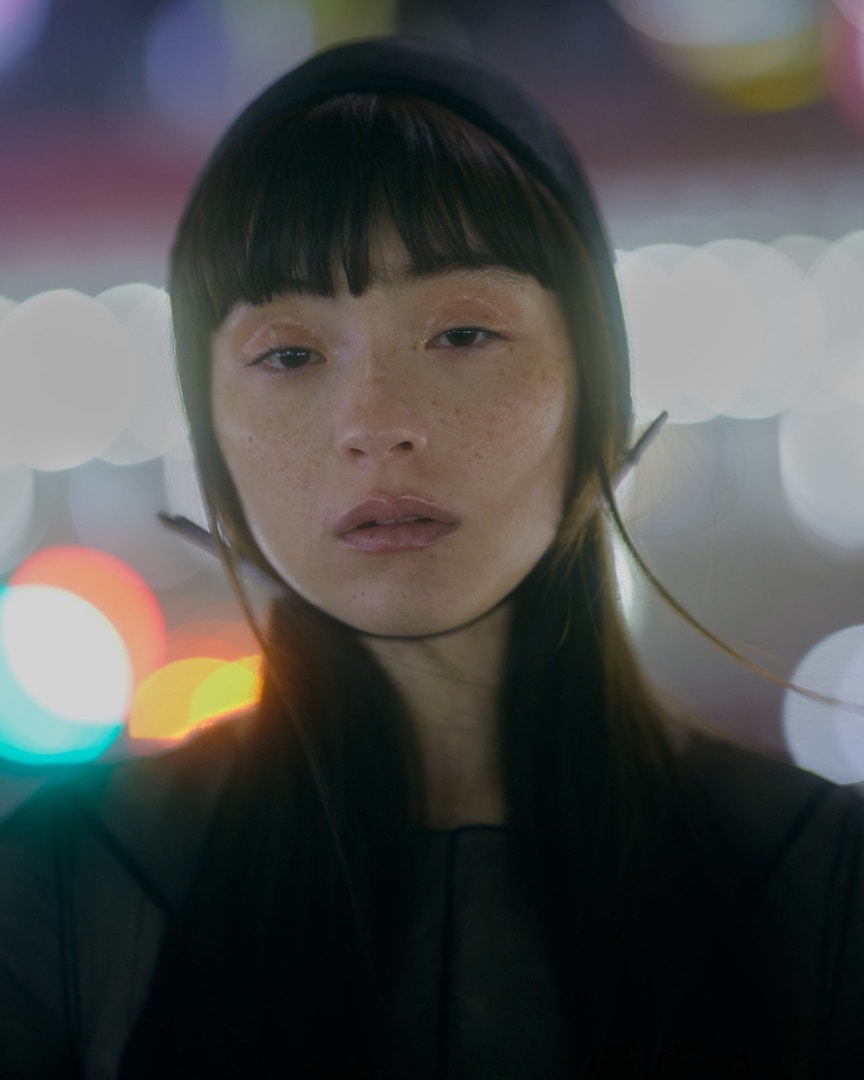 INFORMATION


ARTIDA OUD will open a Limited Store at Shibuya PARCO from February 18th to 24th. ARTIDA OUD does not have a physical store, committing to eliminating the middlemen as much as possible and delivering jewelry to the customers at a reasonable price. It will be an opportunity to take a look of the jewelry, so please come to visit us.


The new "I am" Donation items mentioned in the interview, baroque pearl jewelery, and the "elafonisi" collection designed with the image of pink beaches and emerald green sea will be sold in the store.


Shibuya PARCO Limited Store-ARTIDA OUD CARAVAN-


February 18th (Friday) -February 24th (Thursday) 11: 00-20: 00Shibuya PARCO 1F "GATE"   ※Numbered tickets will be distributed depending on the congestion situation.



PROFILE


Serena Motola


Born on October 9, 1998, Libra. Born in Tokyo. Debuted as a model in the January 2015 issue of the magazine "Soen". She made her movie debut in the movie "Girls' Encounter", which was released in 2018, and her unique presence has drawn attention from home and abroad.


She received the Kinema Junpo Best Ten New Actress Award for movies "Voice in the Wind", "Title: Kyozetsu" released in 2020. Wherever she stands, she always has a unique presence and gives off an atmosphere of unreality, which has attracted attention in Japan and overseas.


Instagram
https://www.instagram.com/sereeeenam/


PHOTOGRAPHER/YUKI KUMAGAI
HAIR MAKE/ERIKO YAMAGUCHI
STYLIST/TOMOKO KOJIMA
EDIT/MARIKO ARAKI(RIDE MEDIA&DESIGN)
TEXT/HANAKO FUJITA(RIDE MEDIA&DESIGN)
DRESS(TOPS)/CHIKA KISADA(EDSTRÖM OFFICE)

Click here for jewelry to wear