Silvia Conde / Photographer
Before ARTIDA OUD launched brand on April 2018, Mariko Abe (brand director/designer) met creator who portrays the vision from inside of her head.
Silvia Conde, a photographer, who is based far away from Japan and works in Barcelona, Berlin.Her artworks through the finder are wondrous and includes a little bit of momentary. Majestic nature makes us feel pleasant loneliness. Her artworks reminds us how it feels like.

Silvia says "Nature is my inspiration. We are already beautiful creatures as we are, and we should give ourselves blessing."  She has been pursuing "raw beauty" which we have been publishing before ARTIDA OUD was born.
Her mind is even stronger after she became a mother. We interviewed her through an emails.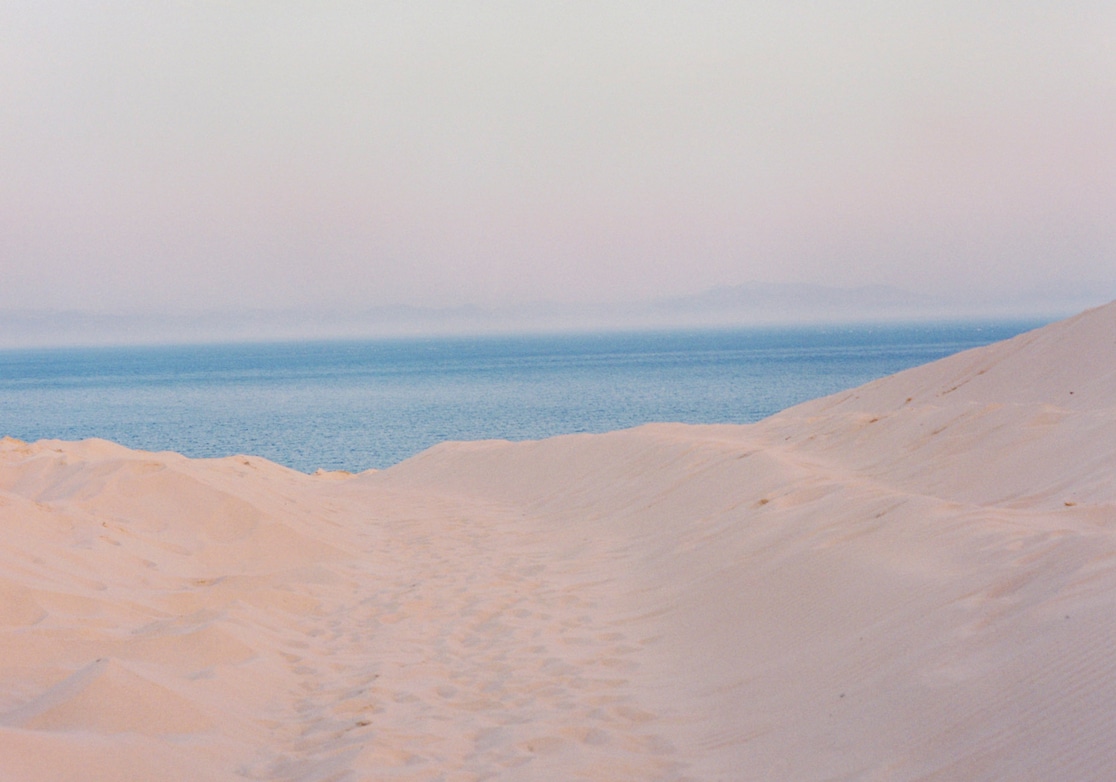 Photograph and Encounter…Barcelona, Spain to Berlin Germany


――― You are providing beautiful photos to ARTIDA OUD.  Can you tell us about encounter with ARTIDA OUD?  What was the first impression of the brand?

It was when the brand was born, they wanted to include my photography in their line of vision. I felt flattered to be given the commission. The jewels appeared to be art treasures. I was captivated by how fine and delicate they were.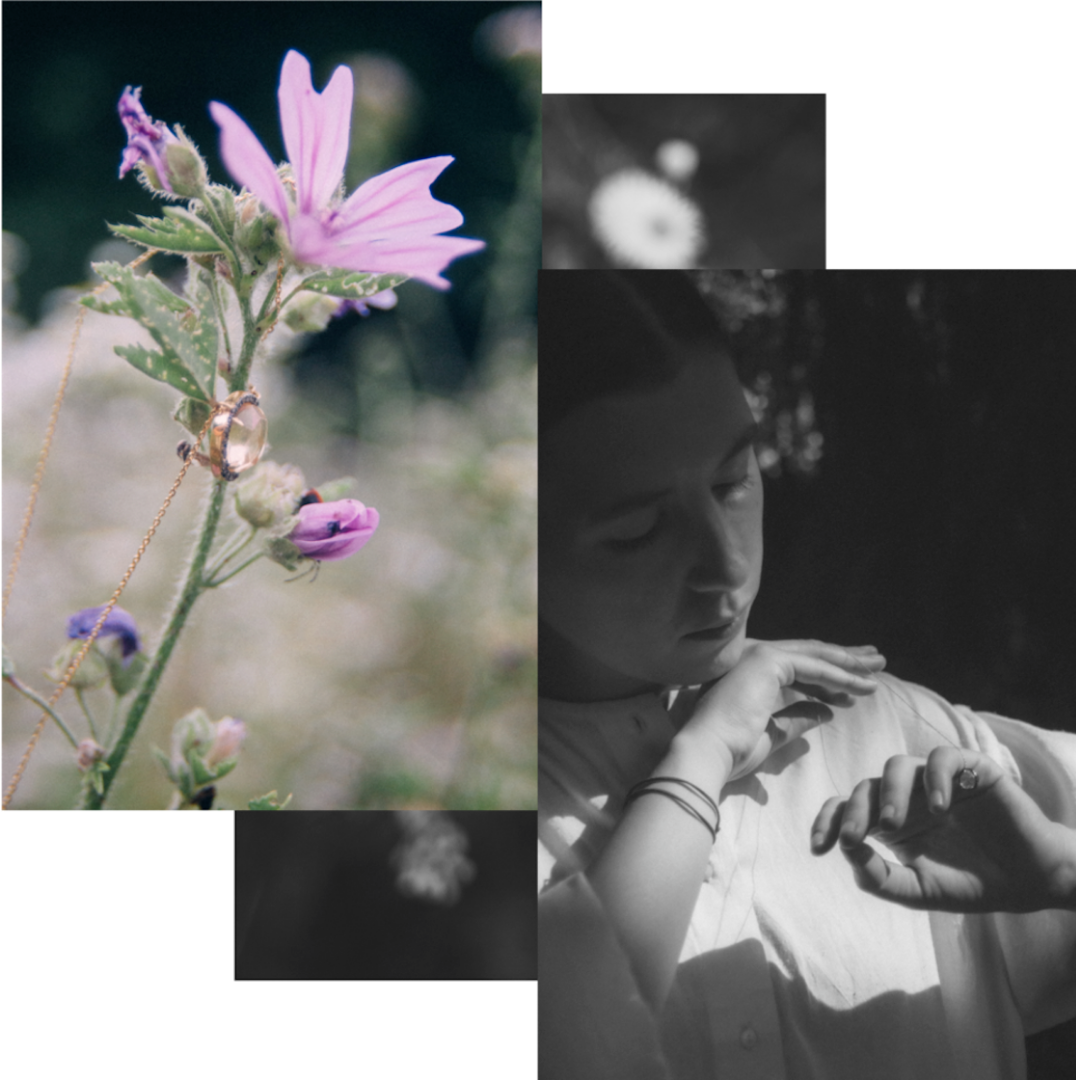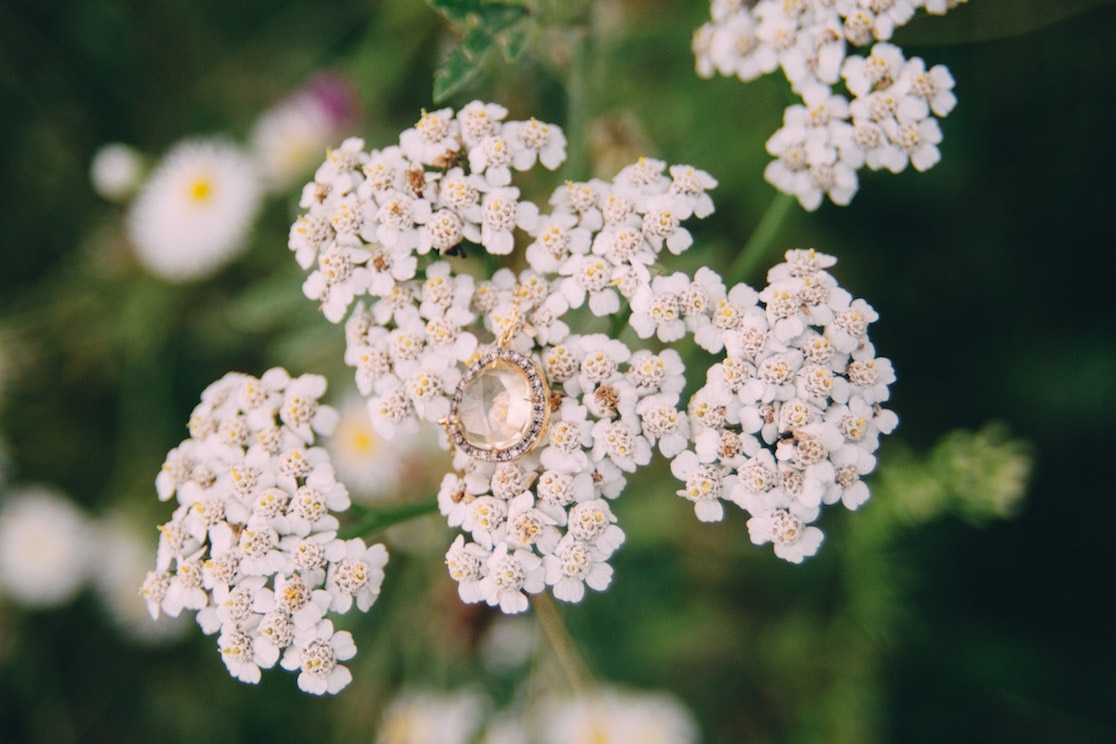 [elafonisi] citrine pave diamond necklace 37,400yen (with tax)


――― How did you start thinking to become a photographer?

Years ago I inherited my mother's Olympus Trip and I began to shoot friends, family and landscapes. Taking part in a black and white laboratory course made me realized that that was what I wanted to do the rest of my life.
When I moved to Berlin, I applied at the Ostkreuzschule for Fotografie. There we learned about design, lighting, film development, history of photography,… Unfortunately, it wasn't as fulfilling as I had imagined and never completed the studies.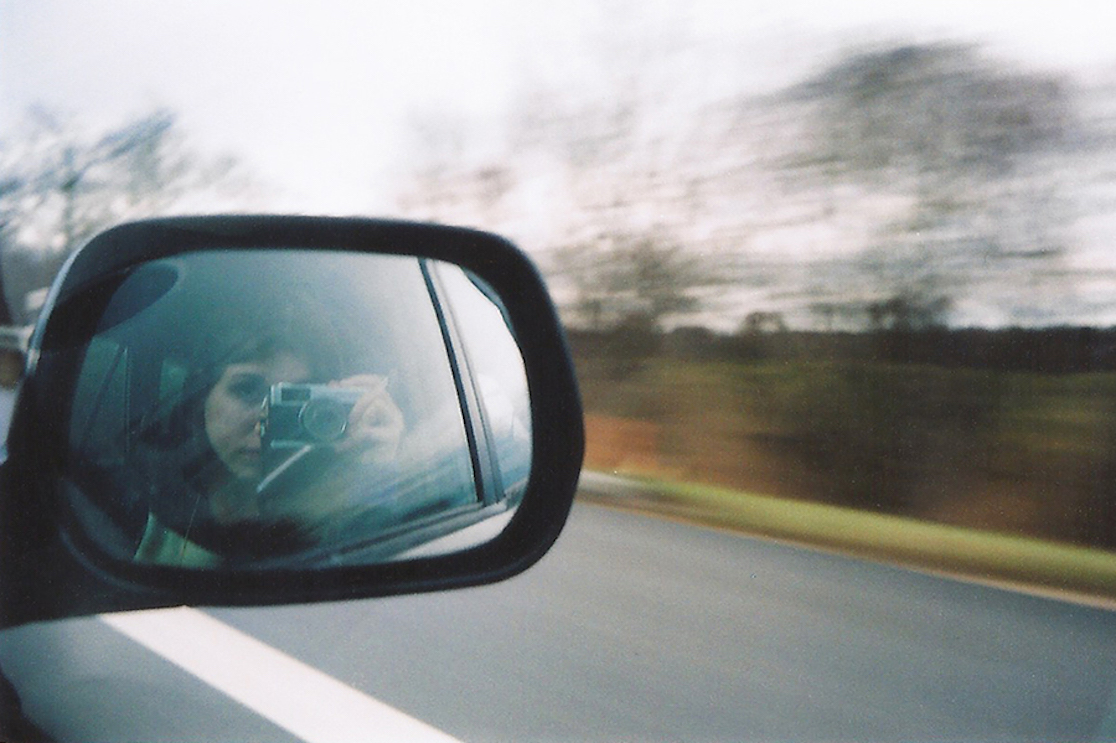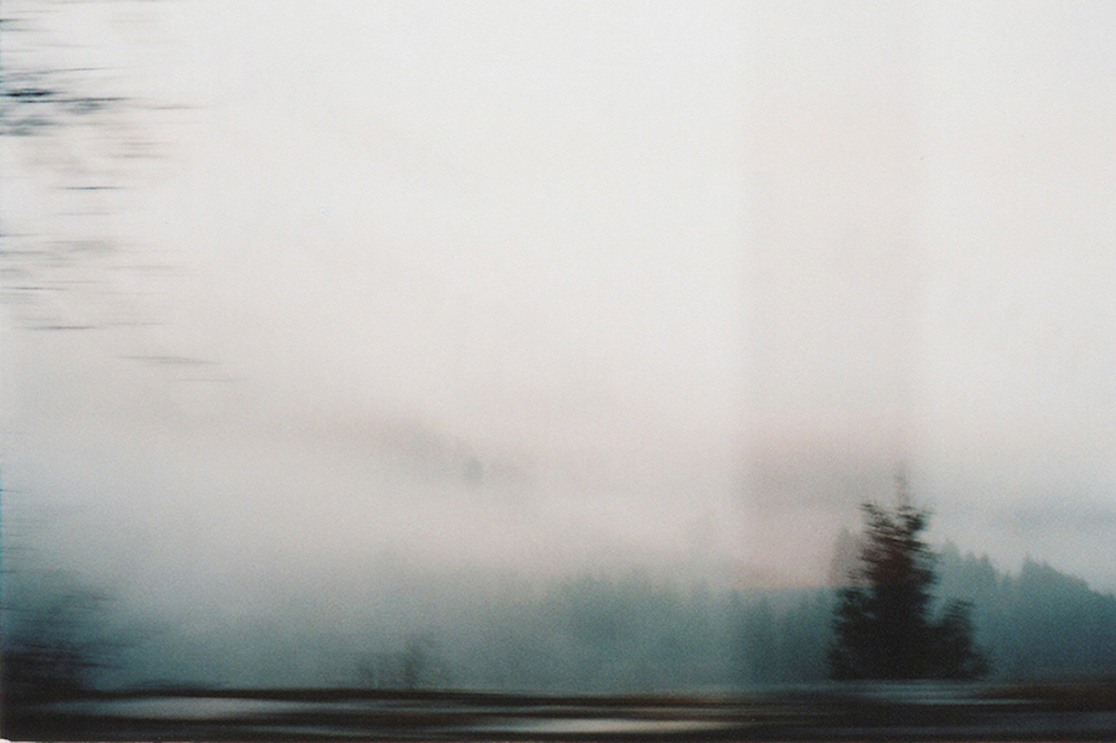 ――― So you have two bases in Berlin Germany, and Barcelona Spain?

Yes. Barcelona is the city where I was born and raised in. After finishing my first degree, I moved to Berlin. It was one of those life-changing decisions. I feel deeply grateful to this city. Here I found myself, my partner and my son.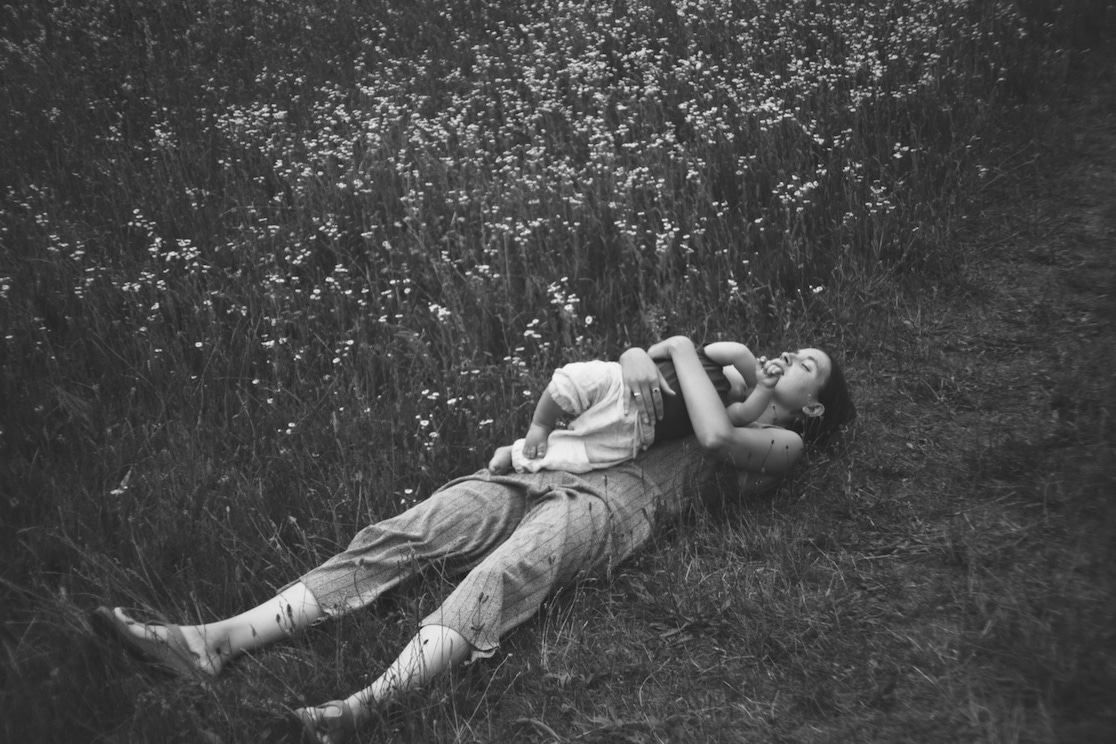 Solo travel in Japan taught me a joy of being alone


――― We have heard that you like Japan, and visited here many times.

Three years ago I went backpacking alone in Japan for a month. It was a dream trip. Tokyo was my first stop. From there I took the Shinkansen to Kagoshima. I visited Yakushima, went back to Fukuoka, then visited places around Hiroshima, stayed in Kyoto for a few days, made a short stop in Tottori, even visited the Japanese Alps,… It was an intense journey, with so much to digest. I fell in love with everything I encountered. Japanese people, culture and food are unique.


――― Wow! Sounds like you know about japan more than Japanese people. Please tell us about your favorite part of Japan.

Without doubts, my favorite place was Tottori. I knew the work of Shoji Ueda and decided to visit his museum and, of course, the dunes that inspired most of his work. They moved me.

I had never felt so lonely, surrounded by other people. I tried to capture that solitude in the pictures. In Japan, during my solo trip, I enjoyed being alone, something that I had struggled with my entire life. Knowing that I can be happy alone is a feeling that I have with me ever since I was there.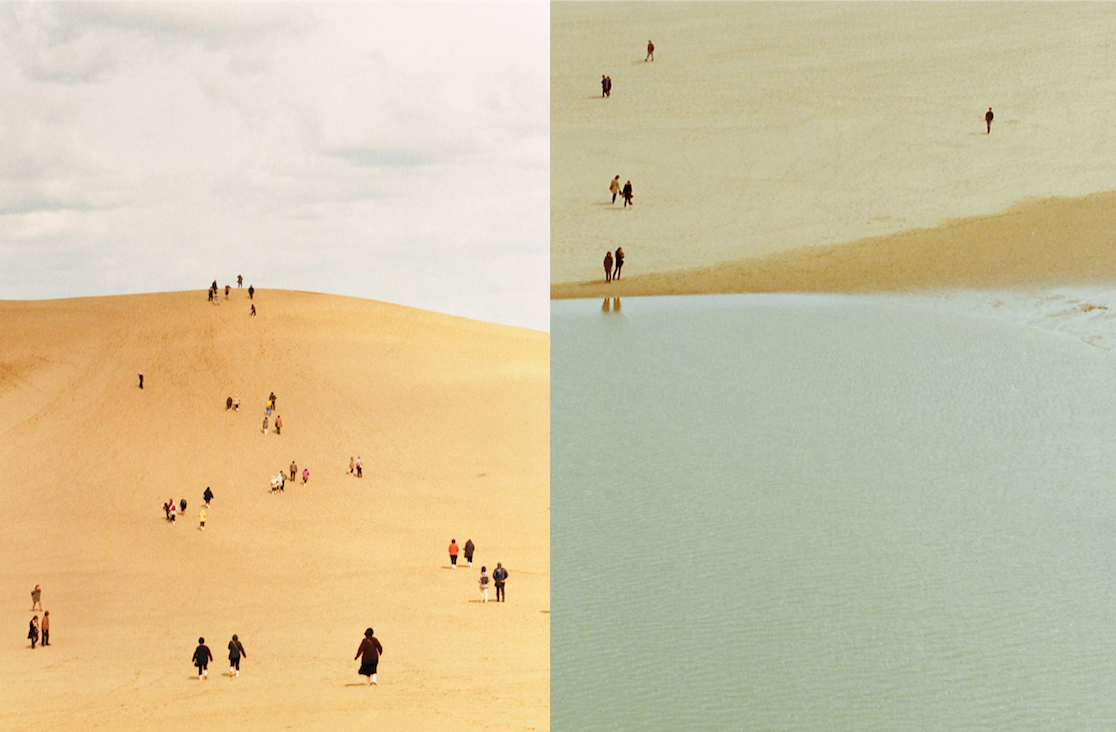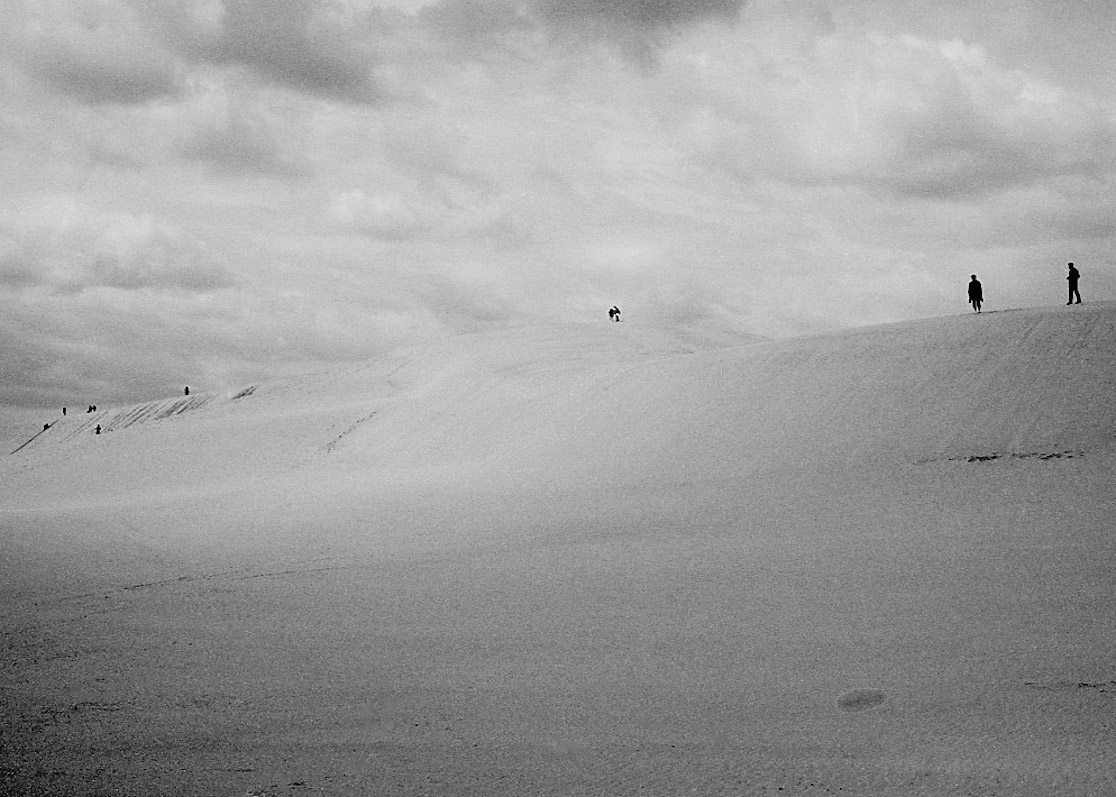 ――― All your photos of nature and beauty of woman always take our breath away. How do you feel when you shoot photos.

Nature is my main source of inspiration. I'm interested in true beauty, I don't like to photoshop or to work with fake decorations. I believe Mother Earth created the most magnificent things. We don't need to look for more, they already exist and surround us.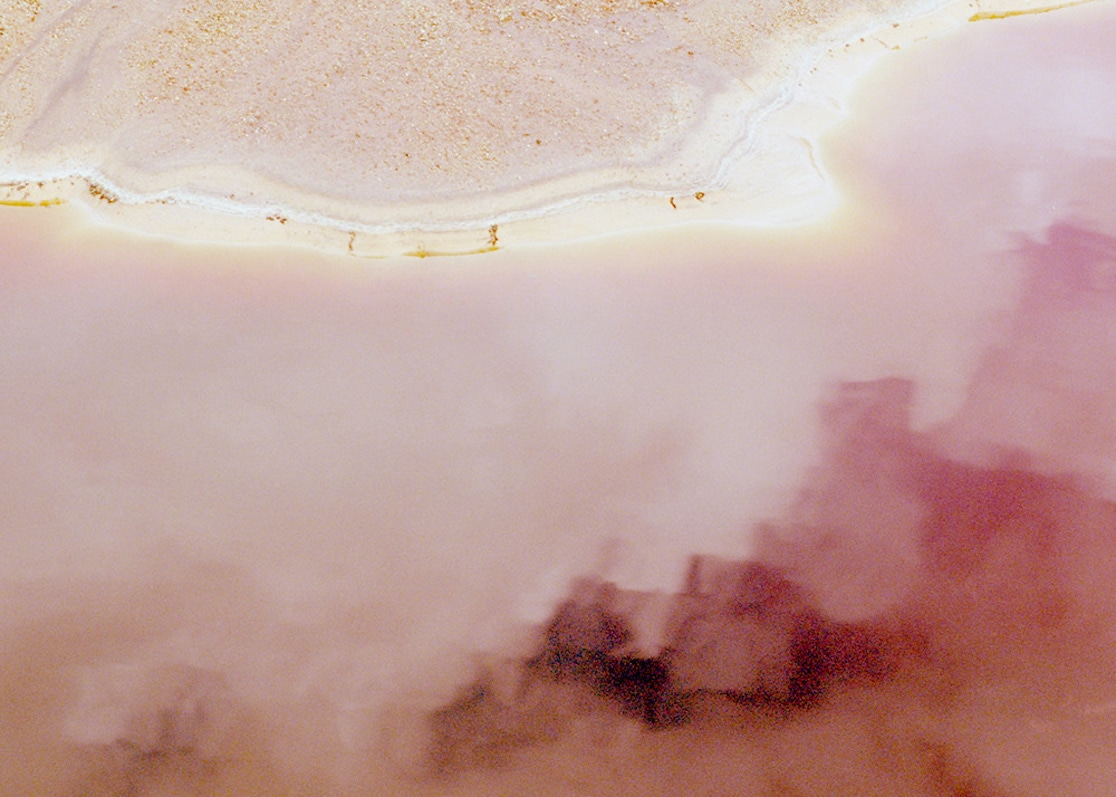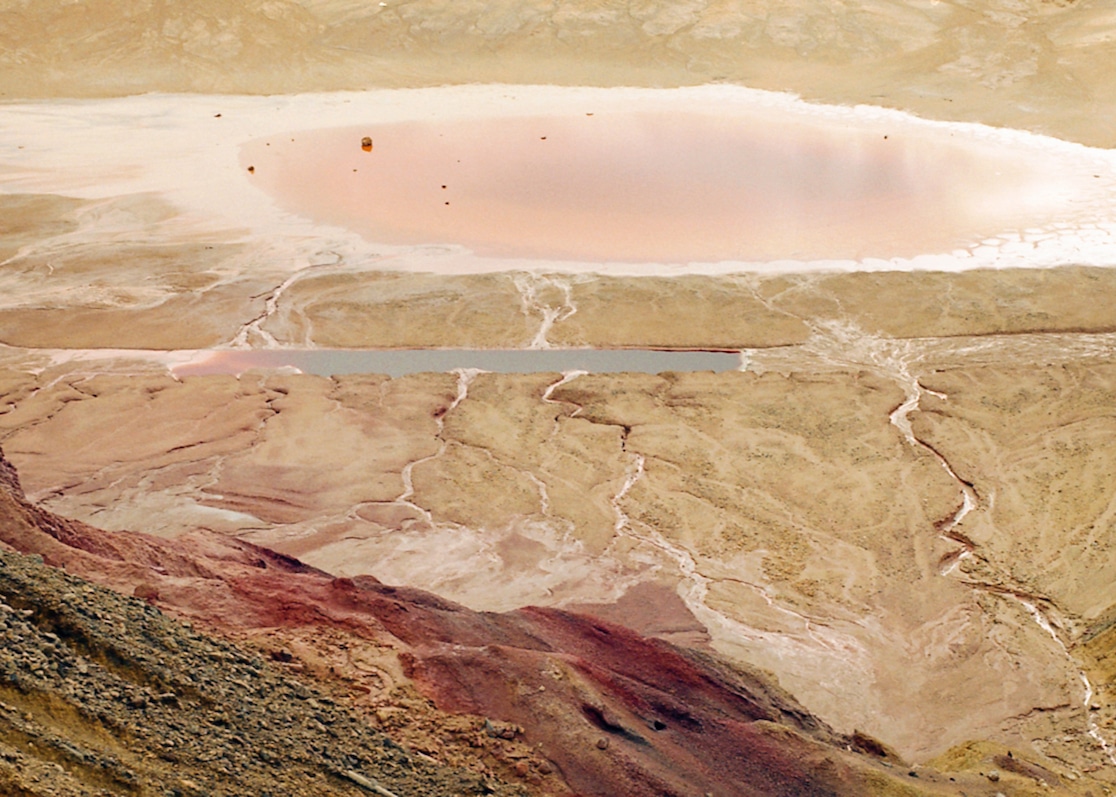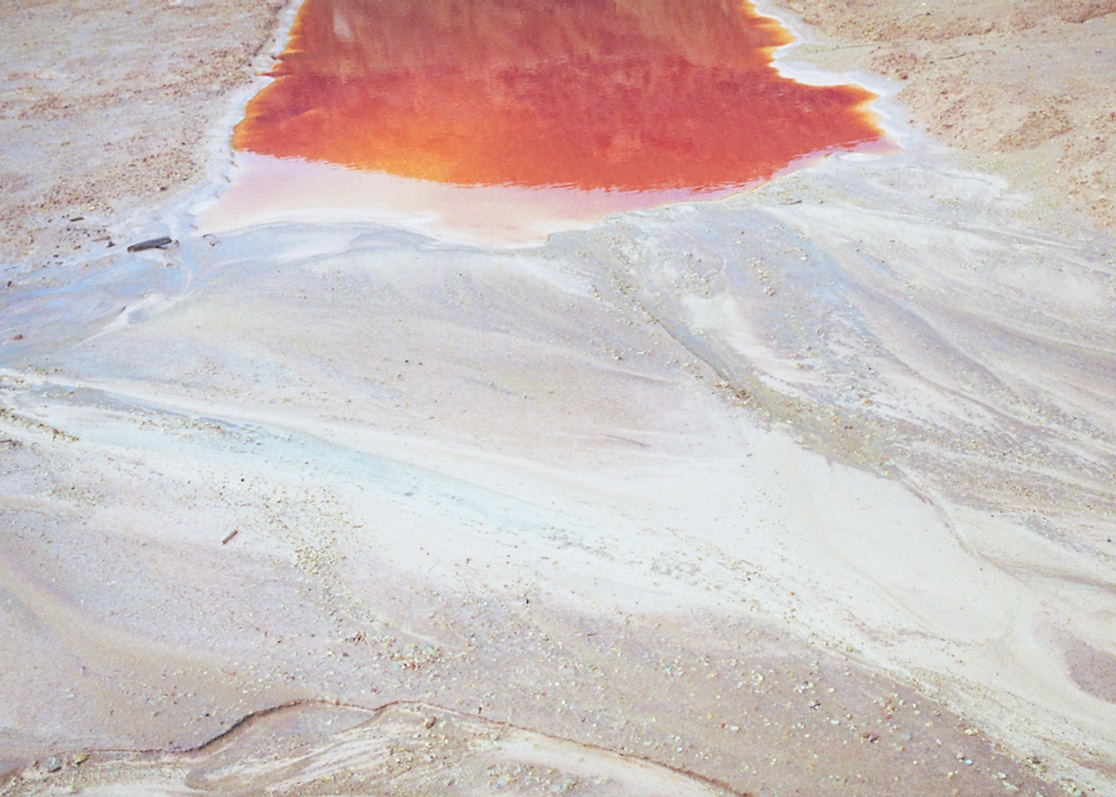 We are all beautiful creatures the way we are


――― You gave birth to a baby recently. Did you have a change of your work from before to after that experience? 

Yes. I'm more interested in Motherhood as a subject to study. I'm working on a series about it, shooting pregnant women and mothers with their children. Motherhood needs to be explored and shown, without taboos. It's a life-changing experience, not valued highly enough, unless you live it. When a baby is born, a mother is born too.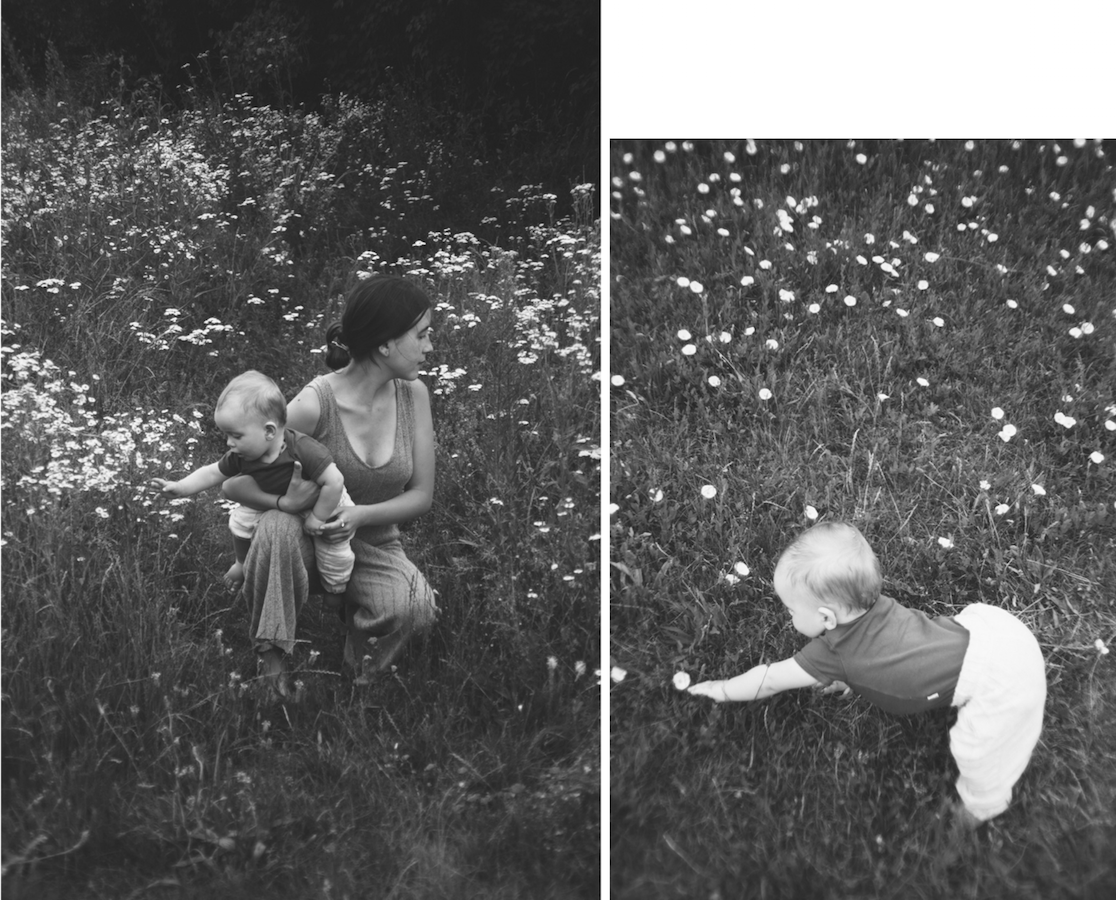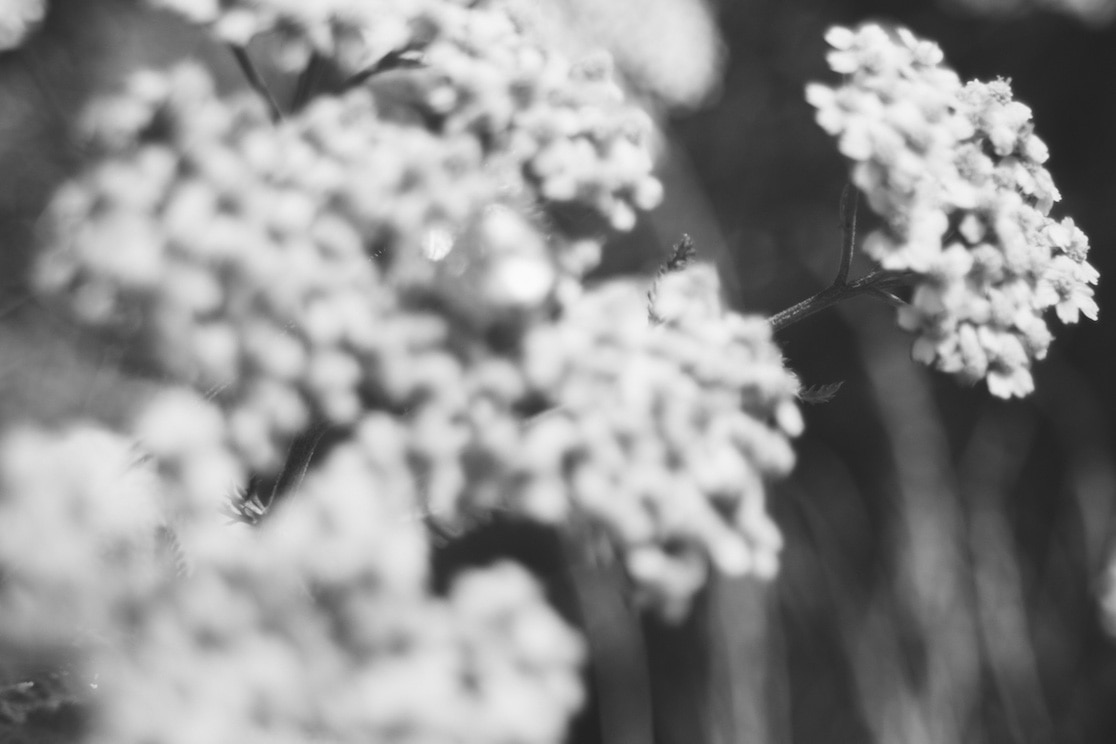 ――― Would you tell us about the concept of your platform「An Ode to Mother」?

An Ode to Mother is project about Motherhood. It was born from a personal need to exchange experiences around that theme. As I said, it's a life-changing experience and society takes it for granted. There is a lot going on in many levels, both physically and mentally. Sharing thoughts and feelings can be helpful, without judging, just sharing, listening and understanding. There is no right or wrong, but different ways to approach it. In An Ode to Mother everything is welcome.

――― What kind of feeling did you have when you started that platform?

Pure joy. We went online with very little content. I have so many ideas, but a lack of time. My partner always reminds me that "Good things take time". Nowadays we are used to work -and live- in high-speed ways. Motherhood has forced me to stop, take things slower and feel ok about it, instead of guilty. It's not about my needs anymore.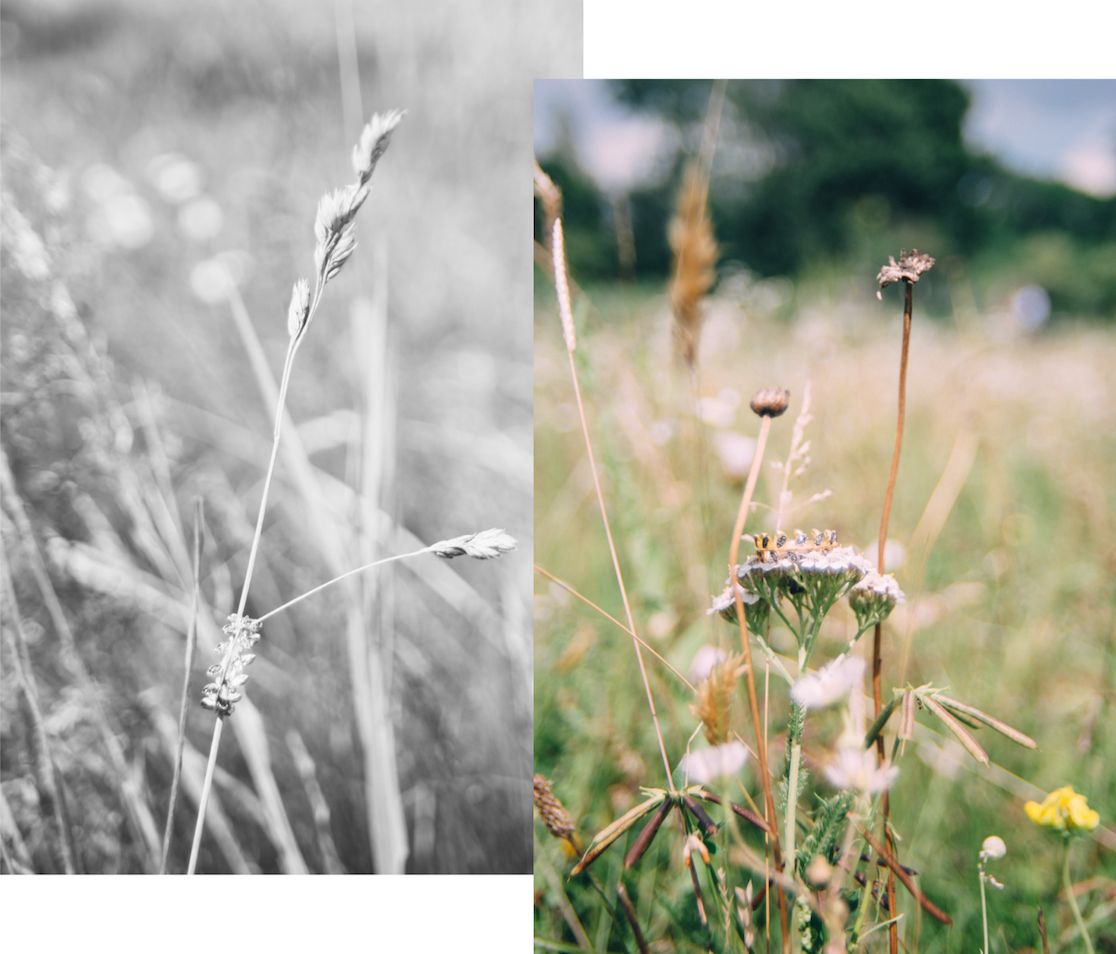 [citronnier] leaves pave diamonds ring 26,400yen (with tax)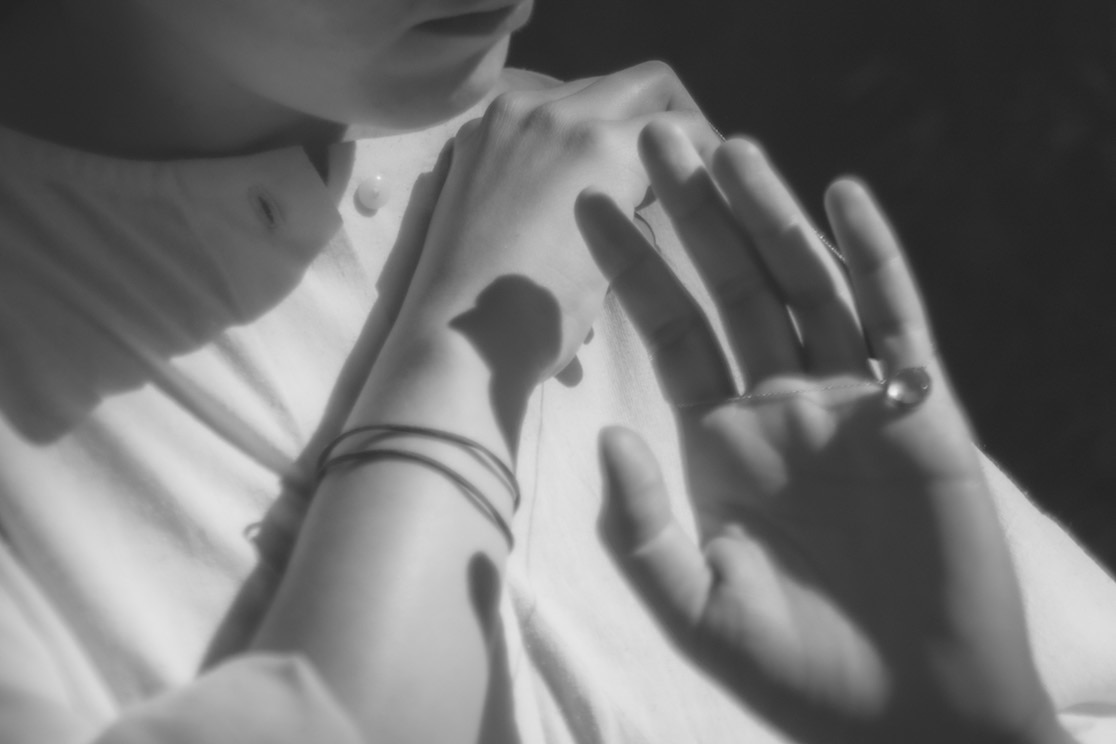 ――― 「An Ode to Mother」's web site and your photos make us realize the beauty of women's body. Every single photos are very unique, even though skin color, body shape and age are different. ARTIDA OUD also focus on the beauty of stones and women as they are. We believe we might have the same idea of beauty. Can you share any ideas?

It's important to understand raw beauty as it is. In our society we can get confused about this, which is sad. We are all beautiful creatures the way we are. We should celebrate it. Some of Japanese women have body complexes, also afraid of getting old. Do you have any messages or advices to make those women be positive. Wow, that is a hard question. I believe it is part of our journey and we should embrace it without fear.


――― Do you have any new idea of expression or future goal?

At the moment I can just think about the present. Becoming a mother has helped me to stay present. Also in these weird times we are currently living, it's hard to plan too much. That might be one of the few positive consequences about COVID-19.


――― ARTIDA OUD's theme is "raw beauty" which explains "do not look too gorgeous", "beauty as it is". What does "raw beauty" mean to you? Do you know any women who you think "raw beauty"? Also please tell us the reasons why.

In Berlin I've met Yuka Tanaka, a nude model. I love her free spirit and raw beauty. It's always inspiring to work with her.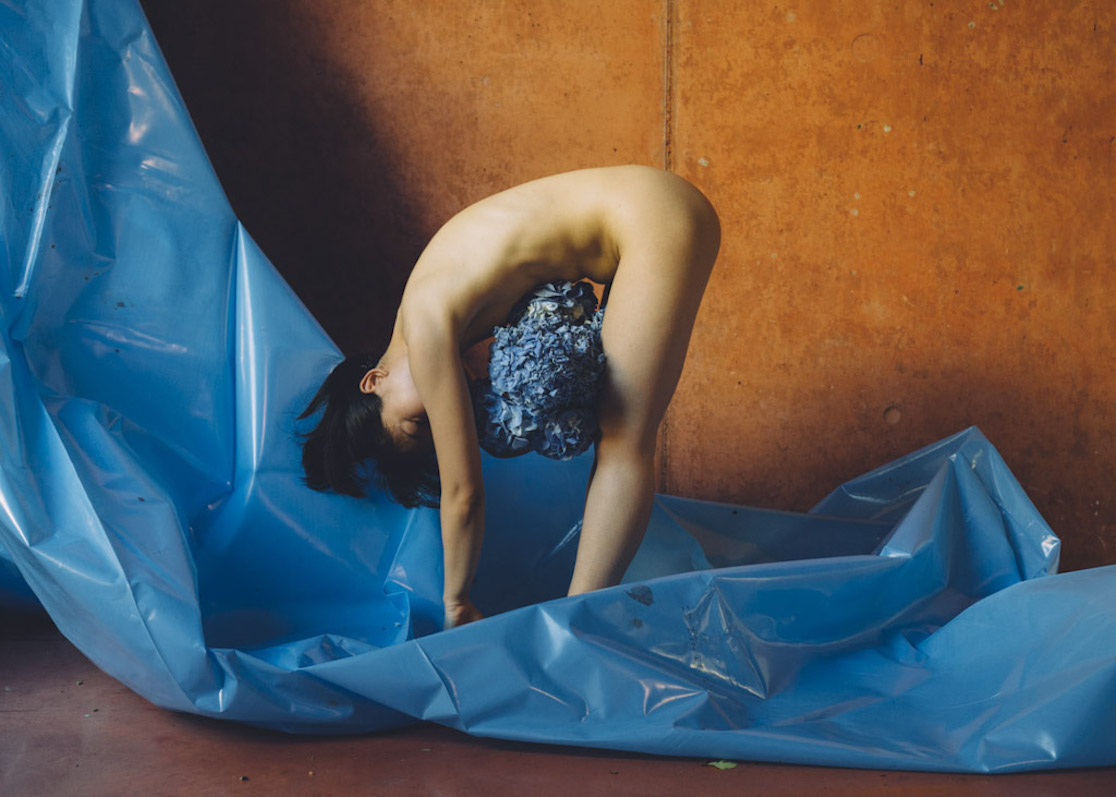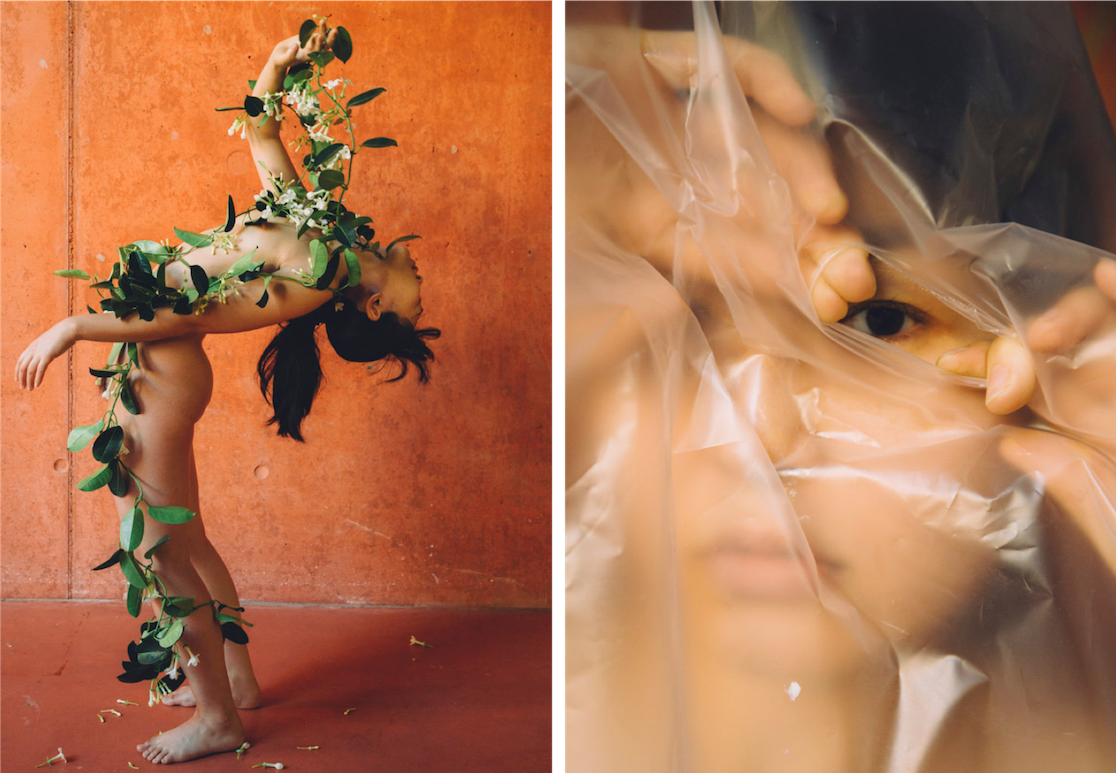 Organic vs Plastic Degradation, Study II


I have to think of another friend of mine, Claire O'Keefe. She lives in Mallorca and she has this innate inspired-by-nature aura. The third woman that comes to my mind is Carla Cascades. She captures the purest raw beauty in her art pieces.


――― We believe "raw beauty" includes inner beauty. Please tell us words or books, movies that effected you to have beautiful mind.

I can only think of books: "Radical Acceptance" by Tara Brach. "The Moonlists" Diary by Leigh Patterson. "Be Here Now" by Ram Dass.


――― You have selected your favorite jewelries from ARTIDA OUD, and shot photos. How did you like ARTIDA OUD jewelry?

The Virgo necklace reminds me of my son and my mother, both born in that sign. The necklace connects us three: I am mother connected to both my son and my mother. It's a piece that shines and in the photo I wanted to capture it as the sun, the energy that keeps me alive.
The shapes and colours of the ring and necklace reminded me to Nature, they could elements that belong there.


――― Please tell us your preference of choosing and wearing jewelries.

I like jewels with a story. Most of the pieces I wear belong to my mother. When I left to Germany, she gave me a necklace with the shape of a bird. I understood it as wings that would help me in this new chapter. They gave me freedom. I only took it off eight years later, when my son was born.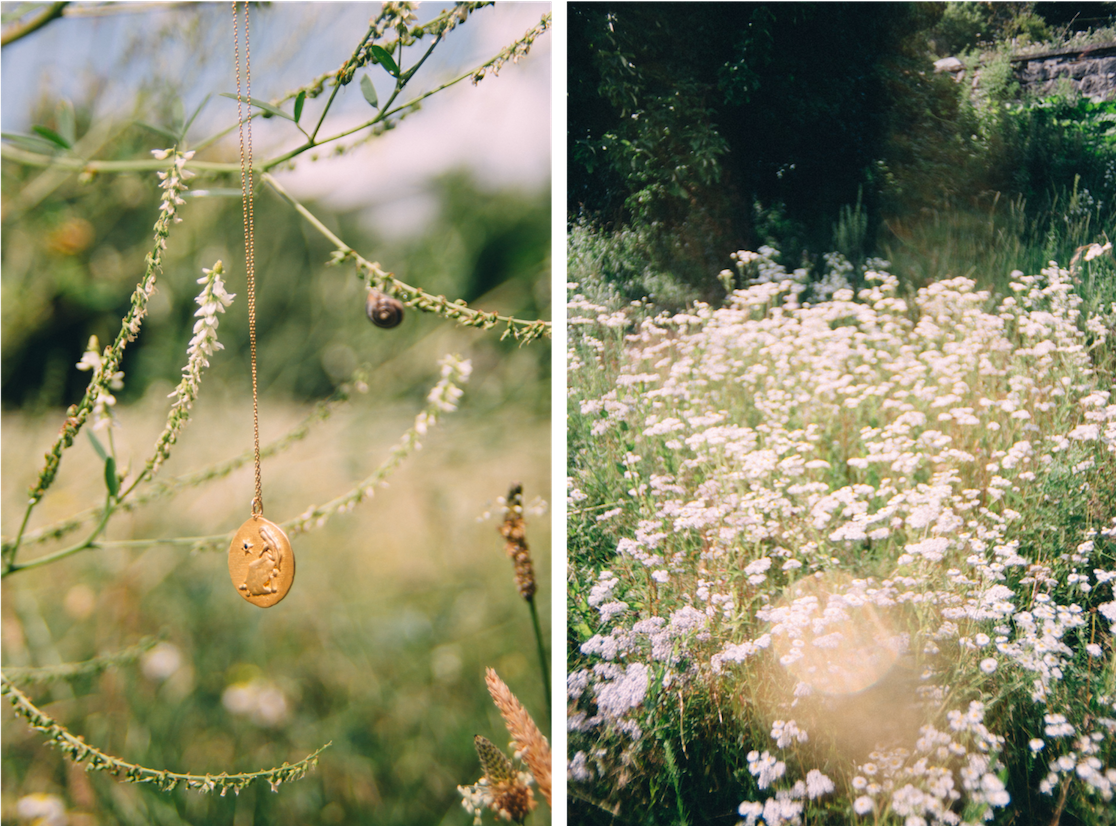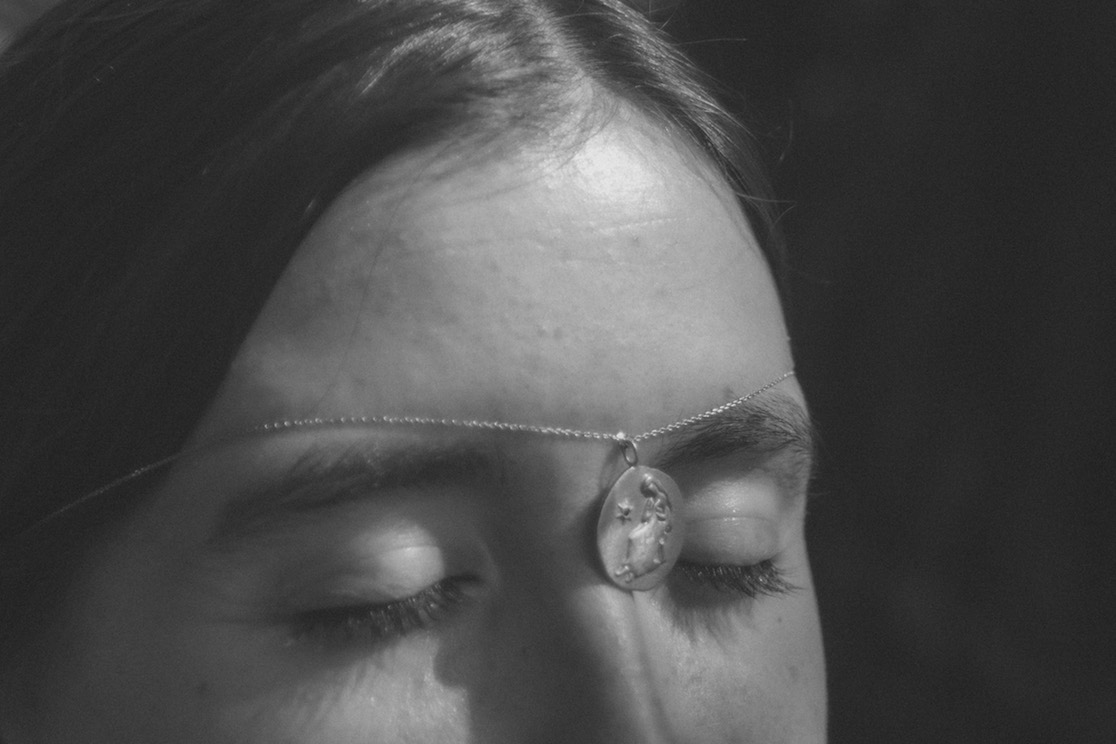 [basic] K10 basic chain long necklace 14,300yen (with tax) / [constellation] Virgo big coin charm 9,900yen (with tax)



PROFILE





silvia conde 
Born in Barcelona, Spain. After studying photography at the university, she went to the photographic school "Ostkreuz Schuele" in Berlin. Taking fantastic and beautiful landscape photos with nature as a source of inspiration. Being a mother of one child, she also has a life work to shoot the woman as she is.


Instagram
https://www.instagram.com/silvia_conde/

PHOTOGRAPHER/silvia conde 

EDIT/RIDE MEDIA&DESIGN

TEXT/MAHO MORITA & HIROKI TAJIRI FROM 81journal , HANAKO FUJITA